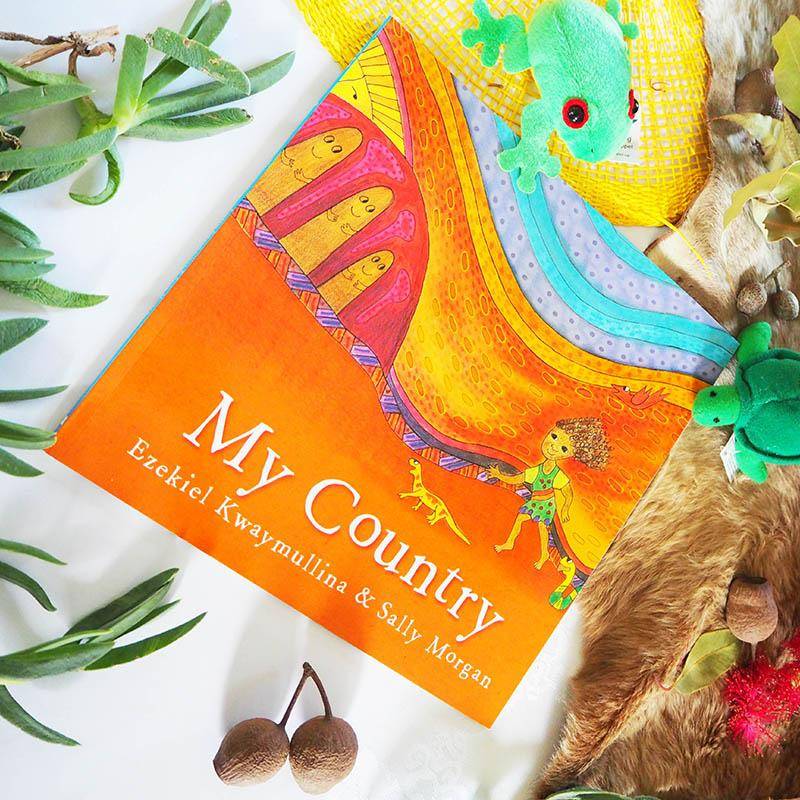 "My Country" by Ezekiel Kwaymullina & Sally Morgan
A vibrant, lyrical celebration of country.
Written by a mother and son duo, this brightly illustrated picture book is a jubilant journey through a child's home country that celebrates the joys of nature and emphasizes forming a connection with place.
In simple and lyrical prose, this narrative offers an indigenous Australian perspective of life as it connects traditional and contemporary experiences in a ways that children can understand.
"You and Me: Our Place" by Leonie Norrington & Dee Huxley
Every morning Uncle Tobias goes fishing. Sometimes he is joined by two little boys.
Together they spend the day moving from one place to another – from the beach, to the bridge and the mangroves on the outskirts of the city – and back to the edge of the city.
Along the way they meet other friends of Uncle Tobias – Auntie Ruby and Old Isaac – and listen to stories about Uncle Tobias' ancestors and other times.
You and Me- Our place is about difference – old and new cultures that exist side by side – but more importantly it is about sameness.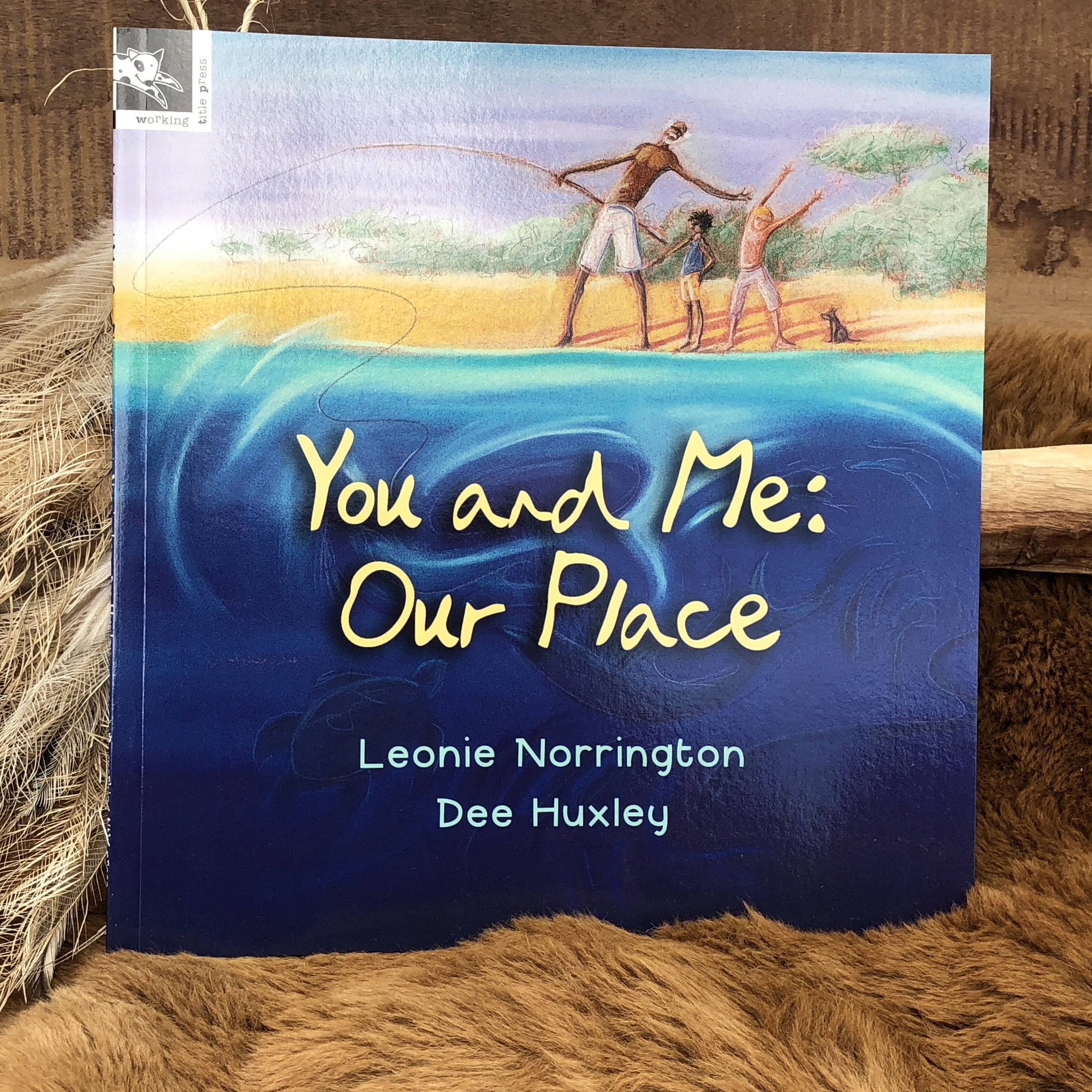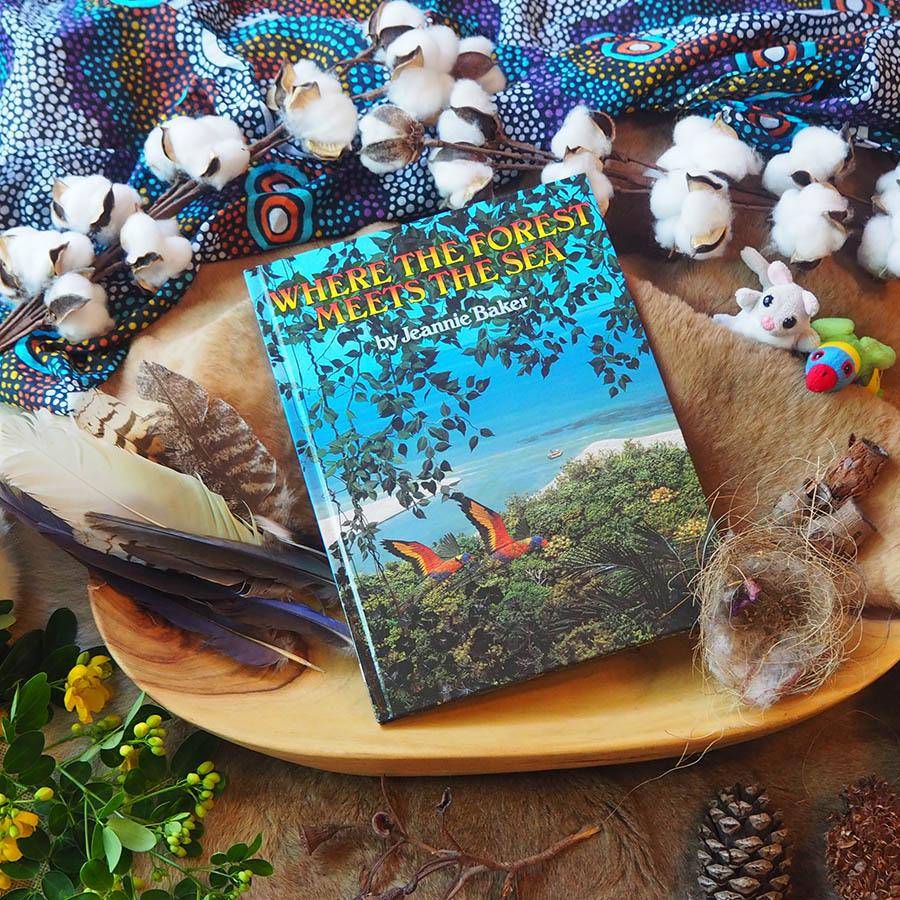 "Where the Forest Meets the Sea" by Jeannie Baker
My father says there has been a forest here for over a hundred million years," Jeannie Baker's young protagonist tells us, and we follow him on a visit to this tropical rain forest in North Queensland, Australia. We walk with him among the ancient trees as he pretends it is a time long ago, when extinct and rare animals lived in the forest and aboriginal children played there. But for how much longer will the forest still be there, he wonders?

Jeannie Baker's lifelike collage illustrations take the reader on an extraordinary visual journey to an exotic, primeval wilderness, which like so many others is now being threatened by civilization.
"Big Fella Rain" by Beryl Webber. Illustrated by Fern Martins
Big Fella Rain is a celebration of northern Australia as animals, birds, trees and a parched earth await the first rain.

It is almost as if the country stands still as the sparse yet evocative text pays homage to the transition from dry season to wet season in a country that is like no other place in the world.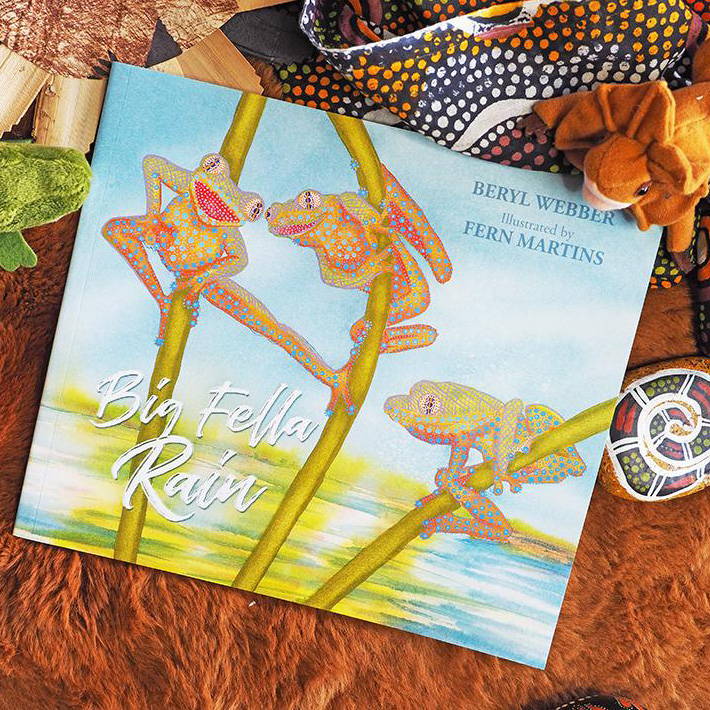 "The Lost Girl" by Ambelin Kwaymullina. Illustrated by Leanne Tobin
A beautiful story of how Mother Nature helps a lost girl find her way back to her family. Now in paperback!

The girl had lost her way. She had wandered away from the Mothers, the Aunties and the Grandmothers, from the Fathers and the Uncles and the Grandfathers. Who will show her the way home?
"Back On Country: Welcome to Our Country" by Adam Goodes and Ellie Laing. Illustrated by David Hardy
A joyful story about the power of reconnecting to family, culture and Country. From Australian of the Year Adam Goodes, co-writer Ellie Laing, and Barkindji illustrator David Hardy.
'Where are we going again?' asks Lucy.
'Back on Country,' says Mum. 'Where we're going is where your nanna comes from, where we come from. Our Country is special to us. You'll see.'
It's Lucy and David's first time back on Country.
They meet their cousins and Elders, and see special places, learn local language words and hear stories as old as time.
Join them to feel the strength that comes from being back on Country.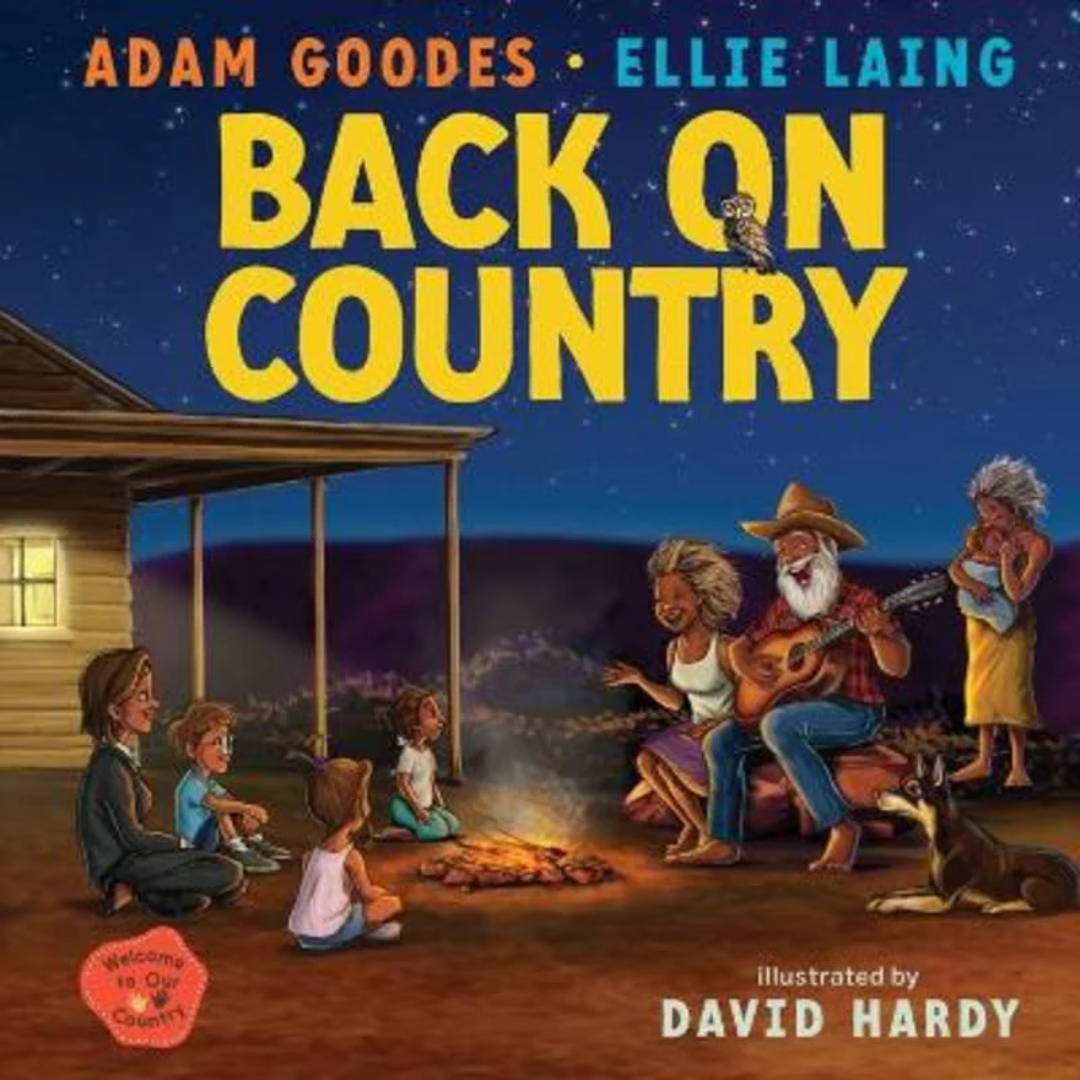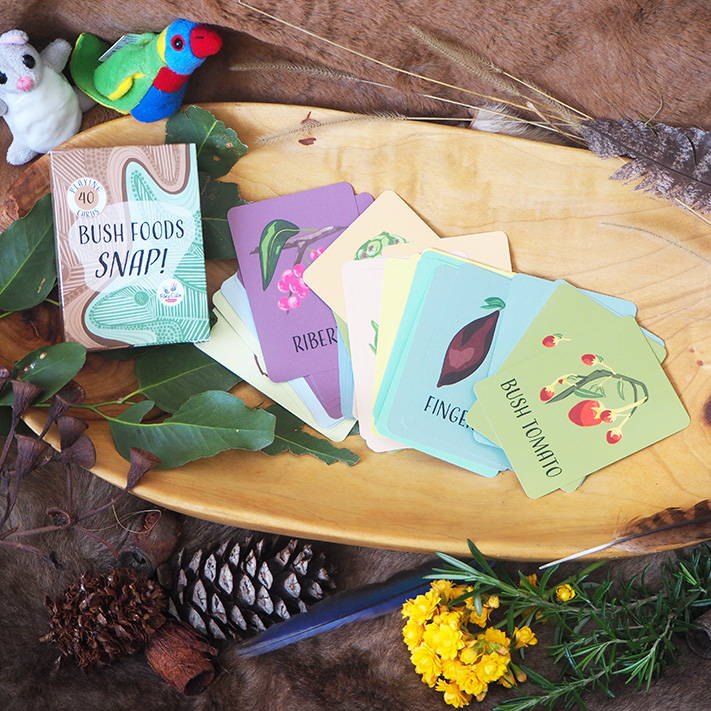 For thousands of years, Aboriginal people have utilised and cared for the Australian landscape. Plant foods consumed across the continent varies greatly, and the harvesting of these foods forms an important part of cultural, spiritual and community life.
With this Snap Game (which can also be used as a Memory Game), children can learn about the important concept of matching pairs and also learn about some Australian native plant bush foods.
Card images include:
* Bunya Nut

* Quandong

* Riberry

* Wattleseed

* Pigface

* Bush Tomato

* Finger Lime

* Kakadu Plum

* Macadamia

* Saltbush

Set of 40 cards (4 x 10 images). 
Images designed by Mirii Designs

Card size is 7.5cm x 10.5xm and all are printed on gloss laminate for durability. Each pack is presented in a cardboard box which is sealed in plastic.
"The Heartbeat of the Land" by Cathy Freeman with Coral Vass & Tannya Harricks
Cathy ran barefoot every day across the great ancient land,
as her people had done for sixty thousand years before.
And when she ran, she could hear the heartbeat of the land.
Ba Boom Ba Boom Ba Boom...
Then one day, Cathy hears a cry.
She answers this cry and, with one small step at a time, the seeds of change are planted.
Cathy Freeman has always been an inspiration to young people.
Here, she does it again, through storytelling - just as her people have done, for sixty
thousand years before...
Listen, and you too, will hear the Heartbeat of the Land.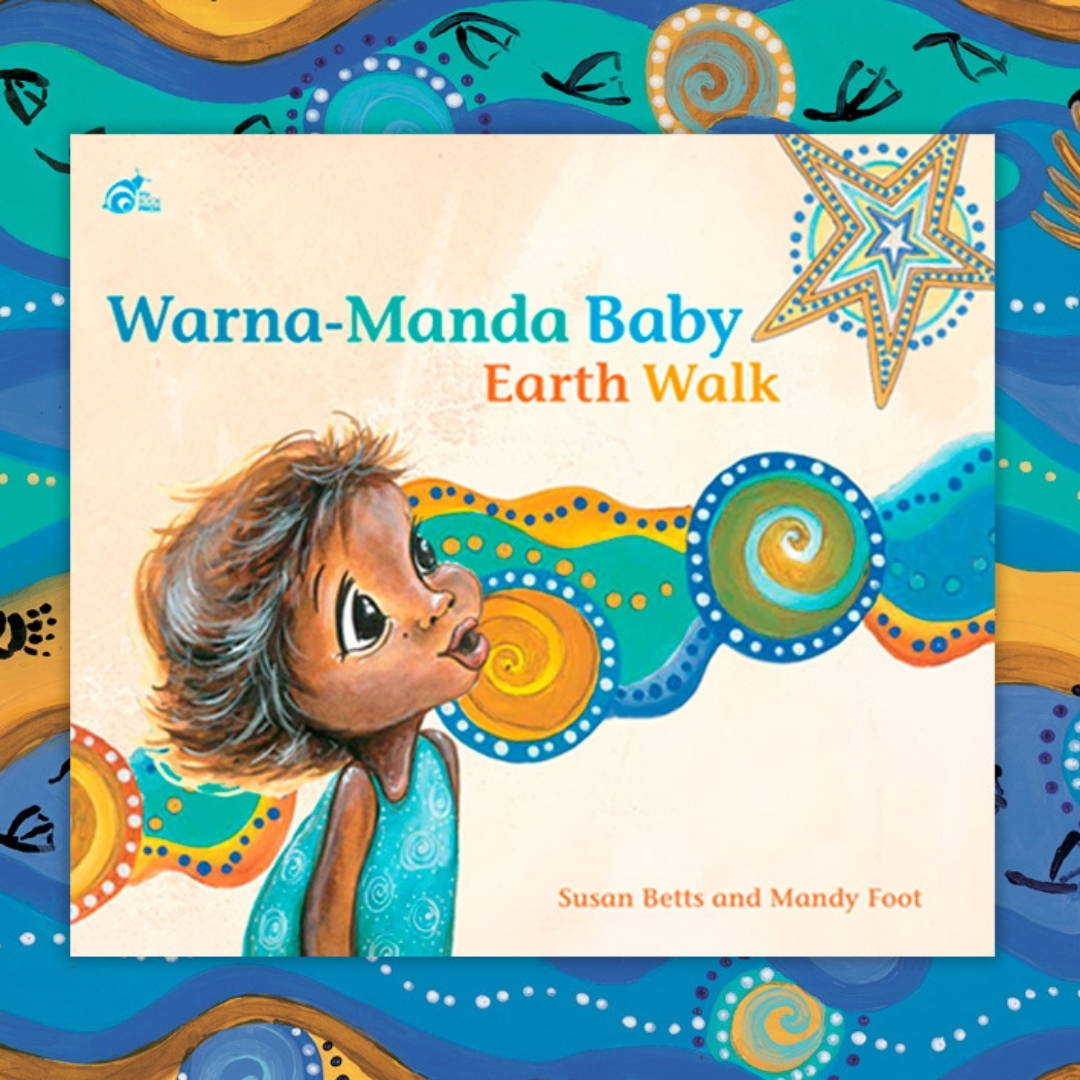 "Warna-Manda Baby Earth Walk" by Susan Betts. Illustrated by Mandy Foot and Susan Betts
Warna-Manda Baby, the earth is part of you.

Follow Allurru as she is guided across the land on a journey to discover her connection to Mother Earth and find her way home.
An ode to earth, sea and sky, Warna-Manda Baby Earth Walk is a gift to future generations to help them connect, care and understand the world around them.
"Aussie Native Plants A-Z" by Joey Farrell. Illustrated by Jocelyn Gibson
Within these pages, you'll find out about a few of Australia's beautiful, interesting and useful native plants.

They've grown and adapted over thousands of years to live harmoniously with Australia's land, climate, animals and First Nations Peoples. These plants have some astonishingly unique gifts, and purposes that are not found in any other plants or parts of the world.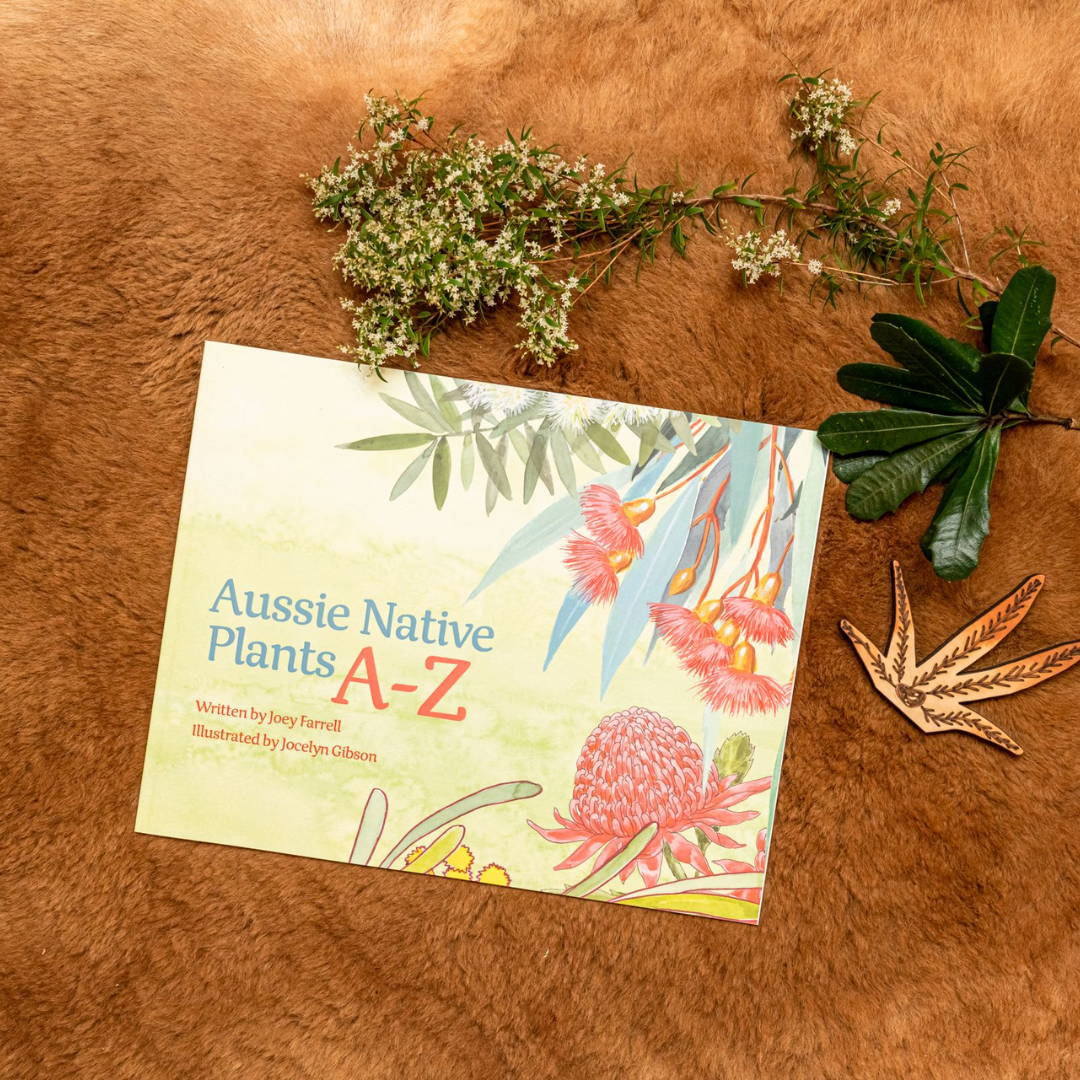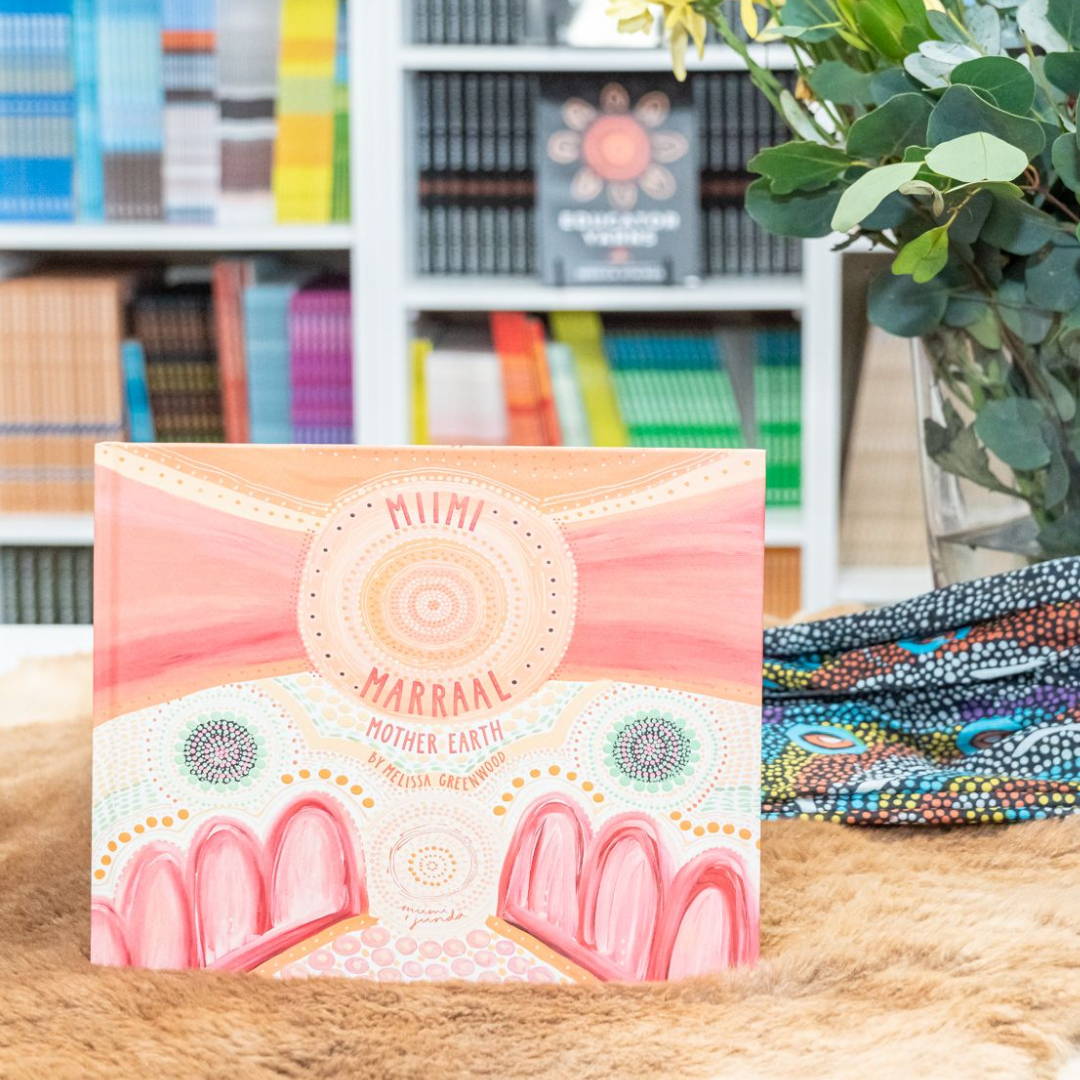 "Miimi Marraal, Mother Earth" by Melissa Greenwood
A beautiful and lyrical picture book for new babies across Australia
Miimi Marraal, she created us,
you and me ...
From Gumbaynggirr artist Melissa Greenwood, of mother-daughter art and design label Miimi and Jiinda, comes a deeply felt and heart-stirring picture book about the connection between mothers, babies and Miimi Marraal, Mother Earth.
"Open Your Heart to Country" by Jasmine Seymour
'Welcome home lost children
To land singing you back home
Listen to its language
Learn how to speak its song'
From the award-winning creator of Baby Business (2019) and Cooee Mittigar (2019) comes a stunning bilingual story of healing and belonging.
Told in English and Darug, Open Your Heart to Country is a moving account of reconnection to Country from a First Nations perspective. Sharing the nourishing power of returning home and being immersed in the language of Country, this picture book invites readers to reflect on the importance of place, not only for First Nations' peoples but for everyone.
With exquisite illustrations and soft, lilting text, Open Your Heart to Country appeals to the very young, while sharing a deeper message for older readers. A book the whole family can enjoy.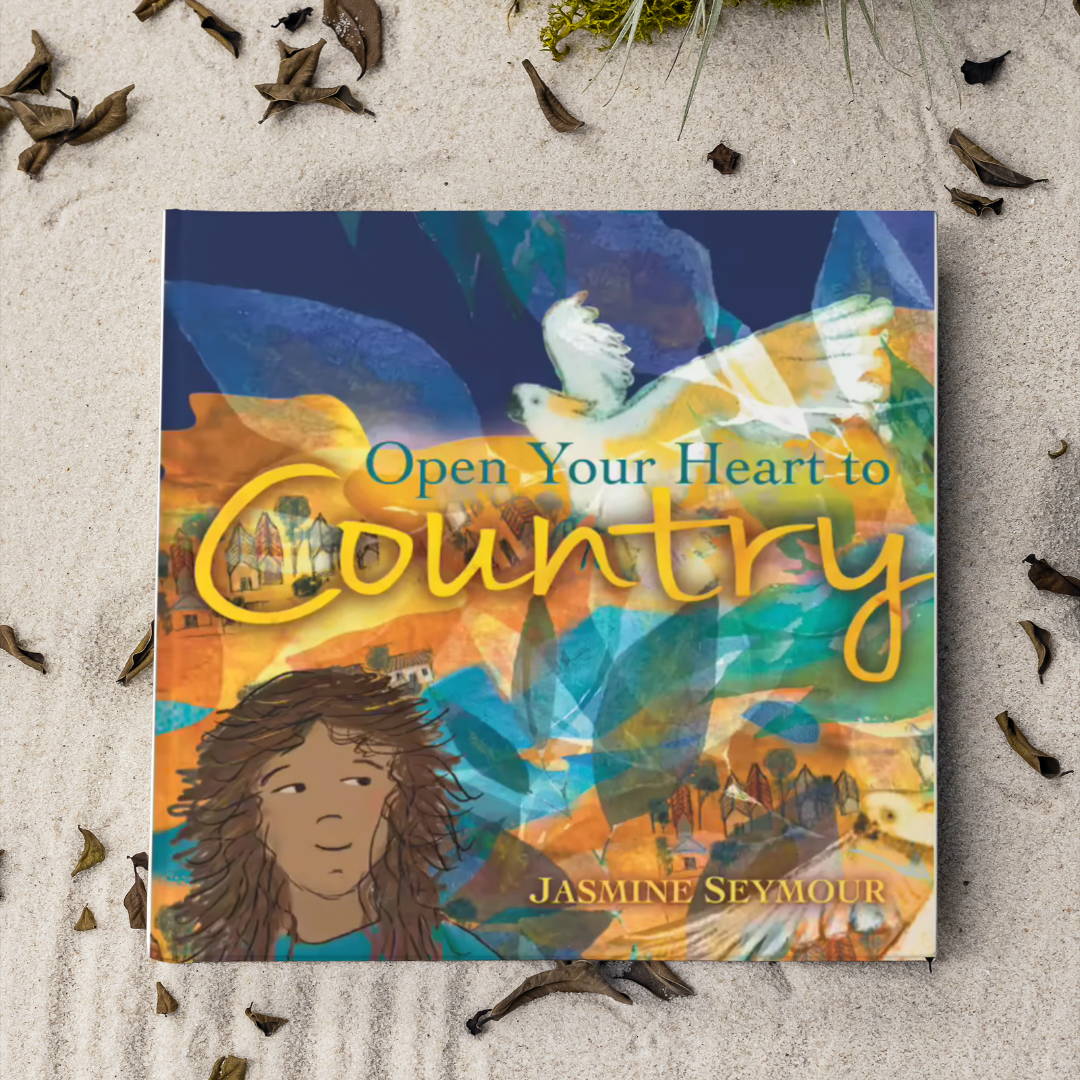 "My Hollow Home" by Leanne Murner. Illustrated by Vanessa Liebenberg
This is a story on the Ecology of the Eucalyptus Tree.  It shares its life as just one tree on this land and how important it is and how all things are related and work together to support life for the ecosystem, sustainability, forests, plants and animals and other organisms in the soil.
This book has been created to help educate tomorrows decision makers to help our plants to support life and to teach you to leave a bit for the bush.
"Sea Country" by Aunty Patsy Cameron & Lisa Kennedy
In this delightful children's picture book, Aunty Patsy Cameron generously shares the stories and traditions from her family's seasonal island life in Tasmania. With evocative text and stunning illustrations, Sea Country lets the reader know when to pick ripe wild cherries, when the moon (mutton) birds fly home and how the nautilus shells smell like the deepest oceans.
Aunty Patsy Cameron, who is a descendant of the Pairebeenne Trawlwoolway clan in Tasmania, weaves a cultural homage to life on Flinder's Island, with stories of collecting shells, fishing in wooden dinghies with long oars, and watching clouds snake their way down Mt Munro. Alongside this tender story, Lisa Kennedy reveals the love and connection to sea and Country through her intricate collages and delicate illustrations that sing country alive.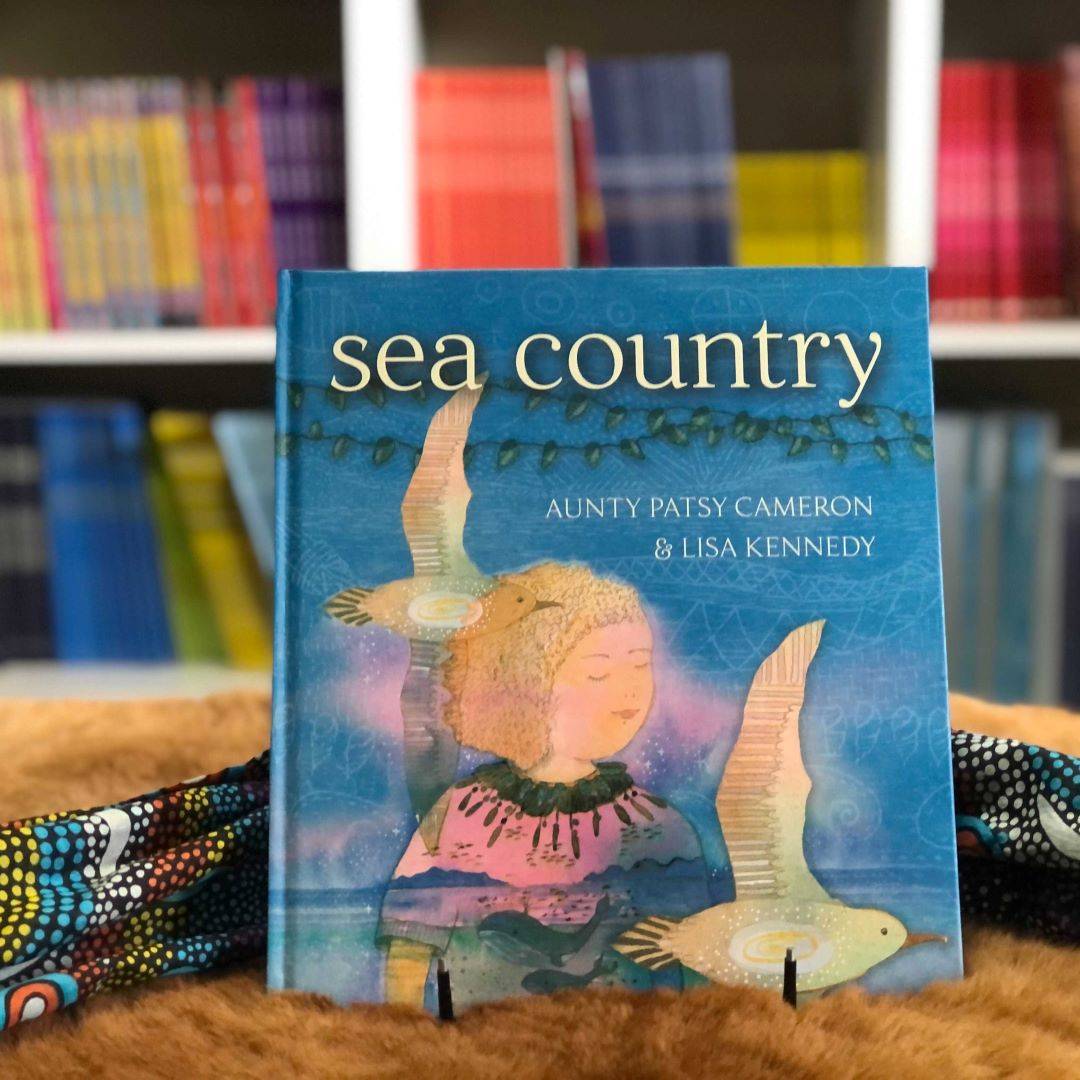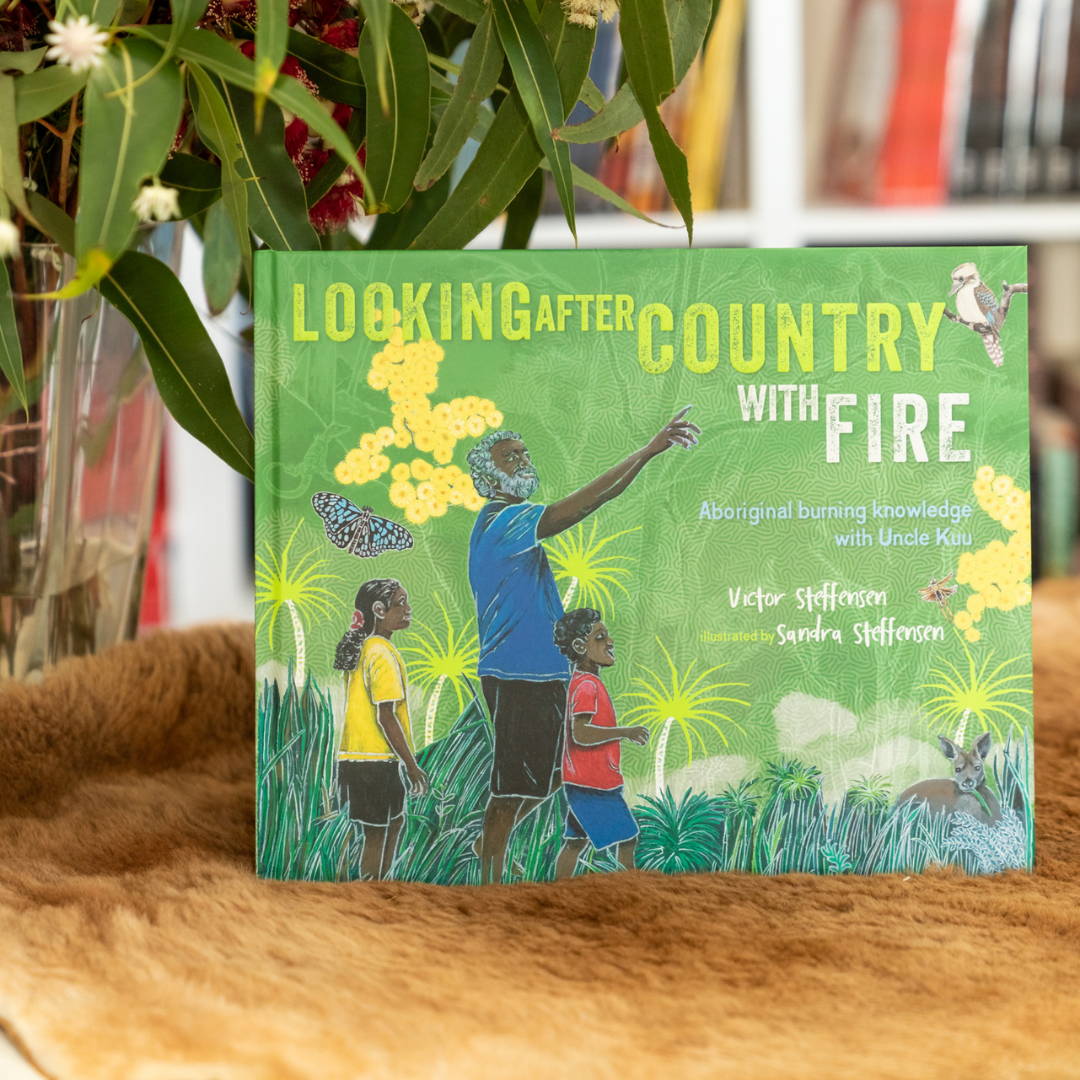 "Looking After Country with Fire: Aboriginal Burning Knowledge With Uncle Kuu" by Victor Steffensen. Illustrated by Sandra Steffensen
Looking After Country with Fire is a picture book for 5- to 10-year-olds that demonstrates respect for Indigenous knowledge, following the success of Victor Steffensen's bestselling adult book Fire Country.
Mother Nature has a language. If we listen, and read the signs in the land, we can understand it.
For thousands of years, First Nations people have listened and responded to the land and made friends with fire, using this knowledge to encourage plants and seeds to flourish, and creating beautiful places for both animals and people to live.
Join Uncle Kuu as he takes us out on Country and explains cultural burning. Featuring stunning artwork by Sandra Steffensen, this is a powerful and timely story of understanding Australia's ecosystems through Indigenous fire management, and a respectful way forward for future generations to help manage our landscapes.
At the back of the book, you will also find lyrics to a song written by author Victor Steffensen with the same title, 'Looking After Country with Fire'.