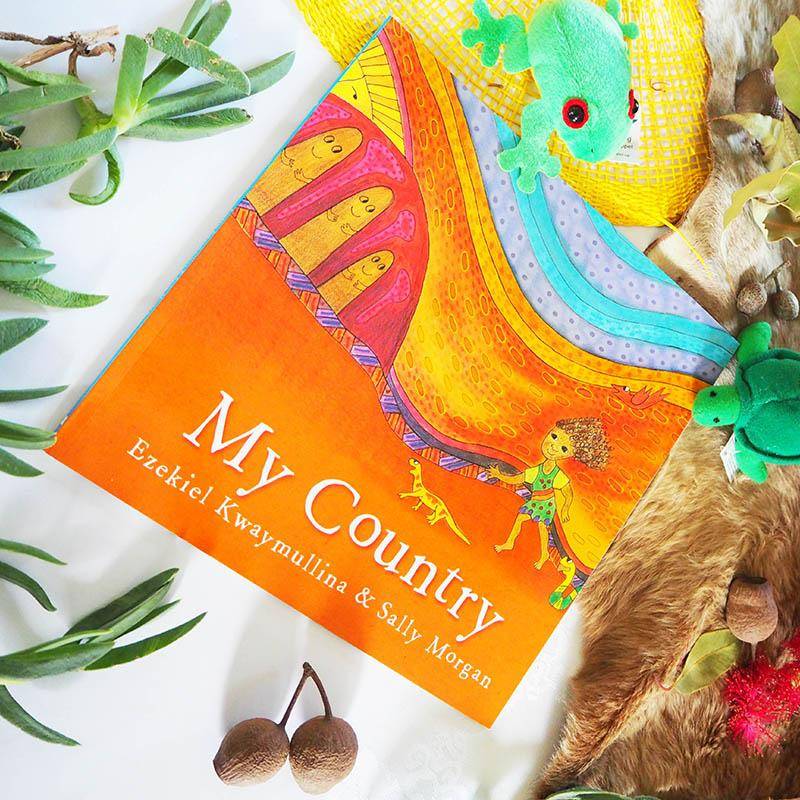 A vibrant, lyrical celebration of country.

Written by a mother and son duo, this brightly illustrated picture book is a jubilant journey through a child's home country that celebrates the joys of nature and emphasizes forming a connection with place. In simple and lyrical prose, this narrative offers an indigenous Australian perspective of life as it connects traditional and contemporary experiences in a ways that children can understand.
---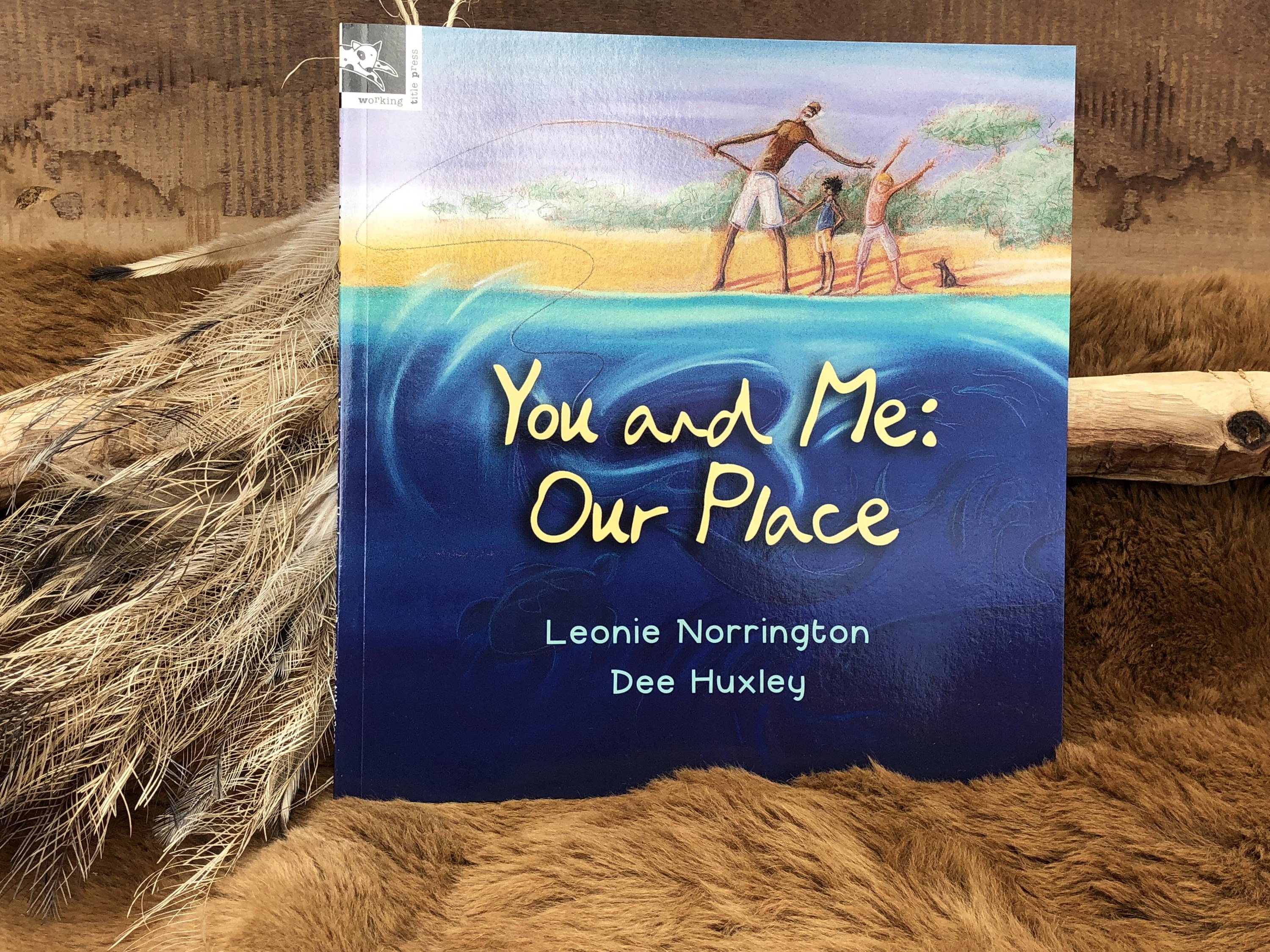 ---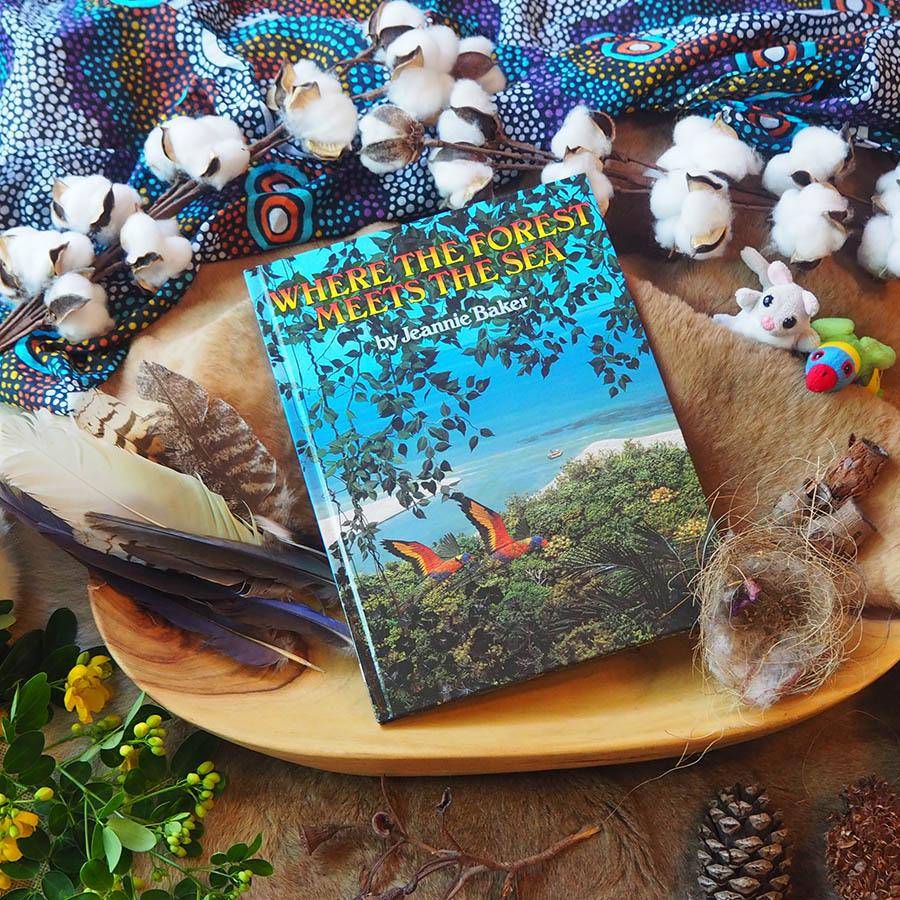 Where the Forest Meets the Sea
My father says there has been a forest here for over a hundred million years," Jeannie Baker's young protagonist tells us, and we follow him on a visit to this tropical rain forest in North Queensland, Australia. We walk with him among the ancient trees as he pretends it is a time long ago, when extinct and rare animals lived in the forest and aboriginal children played there. But for how much longer will the forest still be there, he wonders?

Jeannie Baker's lifelike collage illustrations take the reader on an extraordinary visual journey to an exotic, primeval wilderness, which like so many others is now being threatened by civilization.
---
Big Fella Rain is a celebration of northern Australia as animals, birds, trees and a parched earth await the first rain.

It is almost as if the country stands still as the sparse yet evocative text pays homage to the transition from dry season to wet season in a country that is like no other place in the world.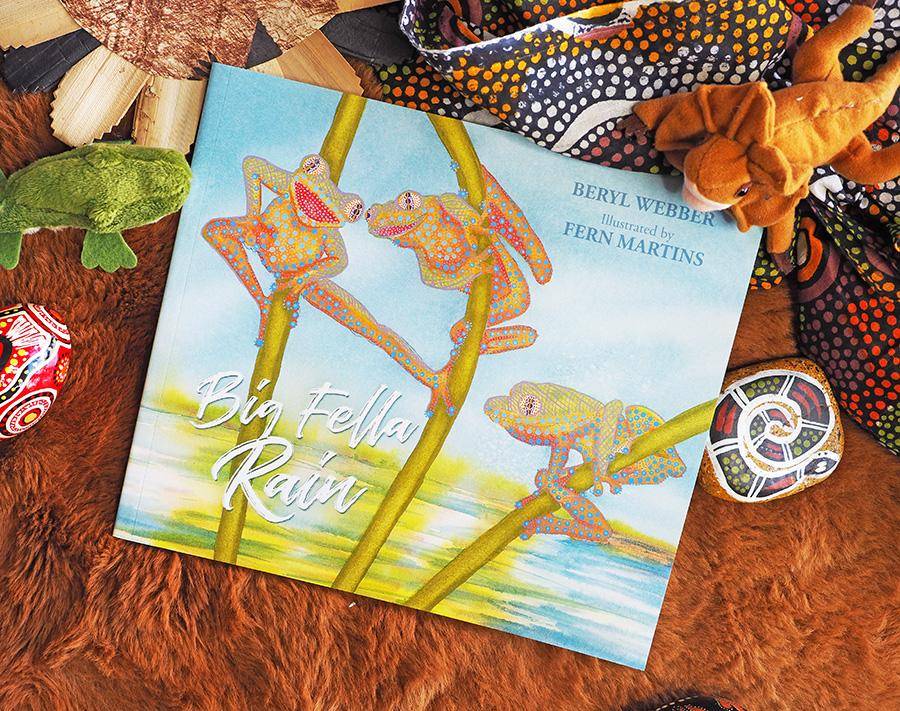 ---
The Lost Girl by Ambeli Kwaymuliina and Leanne Tobin
A beautiful story of how Mother Nature helps a lost girl find her way back to her family. Now in paperback!

The girl had lost her way. She had wandered away from the Mothers, the Aunties and the Grandmothers, from the Fathers and the Uncles and the Grandfathers. Who will show her the way home?