Birds sing the songs of Country and are showcased in many Aboriginal children's books. Here are our top bird books that we recommend for young children.
---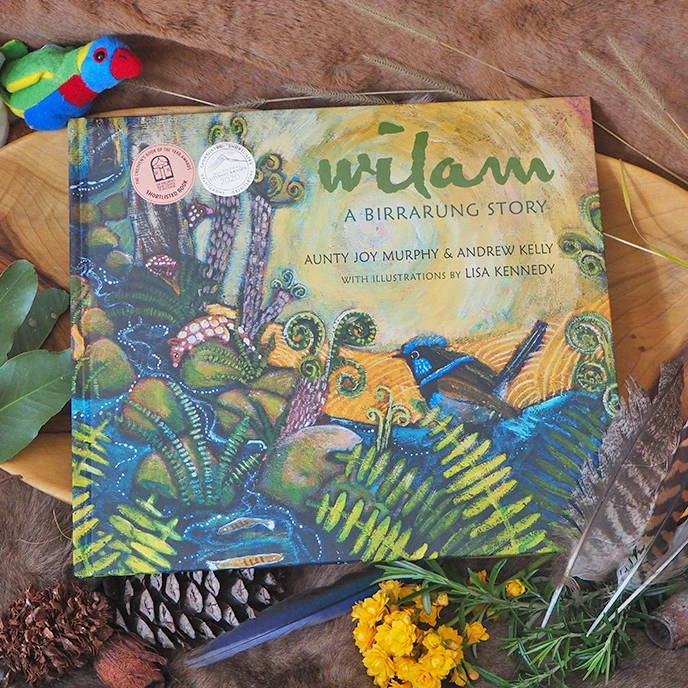 As ngua rises, Bunjil soars over mountain ash, flying higher and higher as the wind warms. Below, Birrarung begins its long winding path down to palem warreen. Wilam – home.

Yarra Riverkeeper Andrew Kelly joins award-winning picture book duo Aunty Joy Murphy and Lisa Kennedy to tell the Indigenous and geographical story of Melbourne's beautiful Yarra river, from its source to its mouth; from its pre-history to the present day.
An ode to Australian rivers, the flora and fauna that live on them, and the function they perform as a part of modern day life.
Wilam brings Aboriginal life, culture and language right in to the heart of the city.
---
Dingo is on the prowl.He can see Emu, Swan and Turtle.He can hear Crocodile, Frog and Kookaburra.But where is Galah?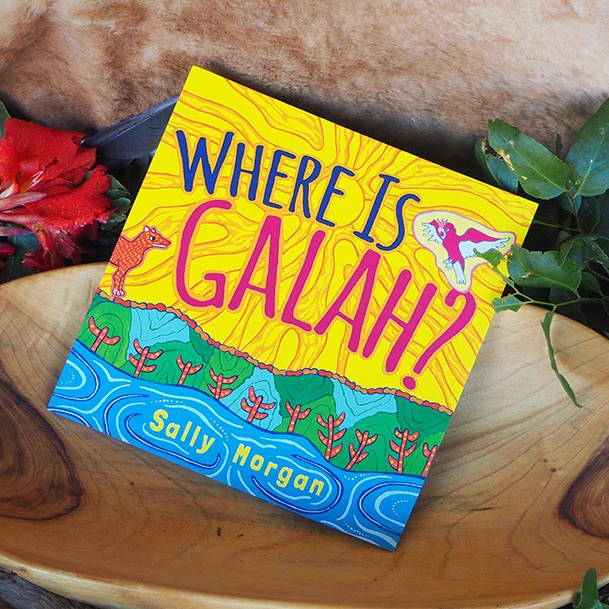 ---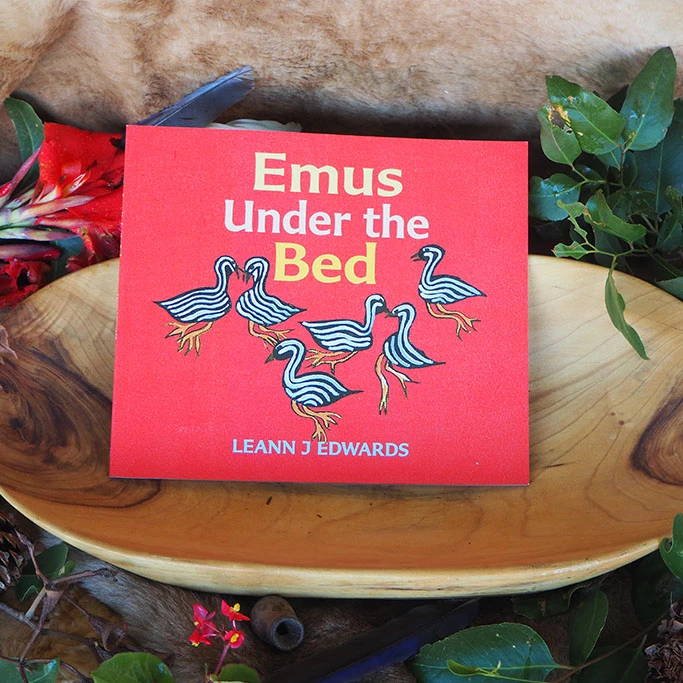 Beautifully illustrated, this is a lively and unique story about a little girl and the fun she has at her Auntie Dollo's house. Learn about the importance of birds and how mob use feathers in art and craft.
---
A simple, universal story of a day in the life of Little Bird as she sings the world alive, flies with Cloud, travels with Wind, nestles with Moon and dreams of flying among the stars.

Sally Morgan's beautiful words and Johnny Warrkatja Malibirr's sensitive artwork combine to make this a beautiful, distinctive publication with global appeal. Johnny infuses his illustrations with his fine-art aesthetic, his traditional motifs and a quirky sense of humour.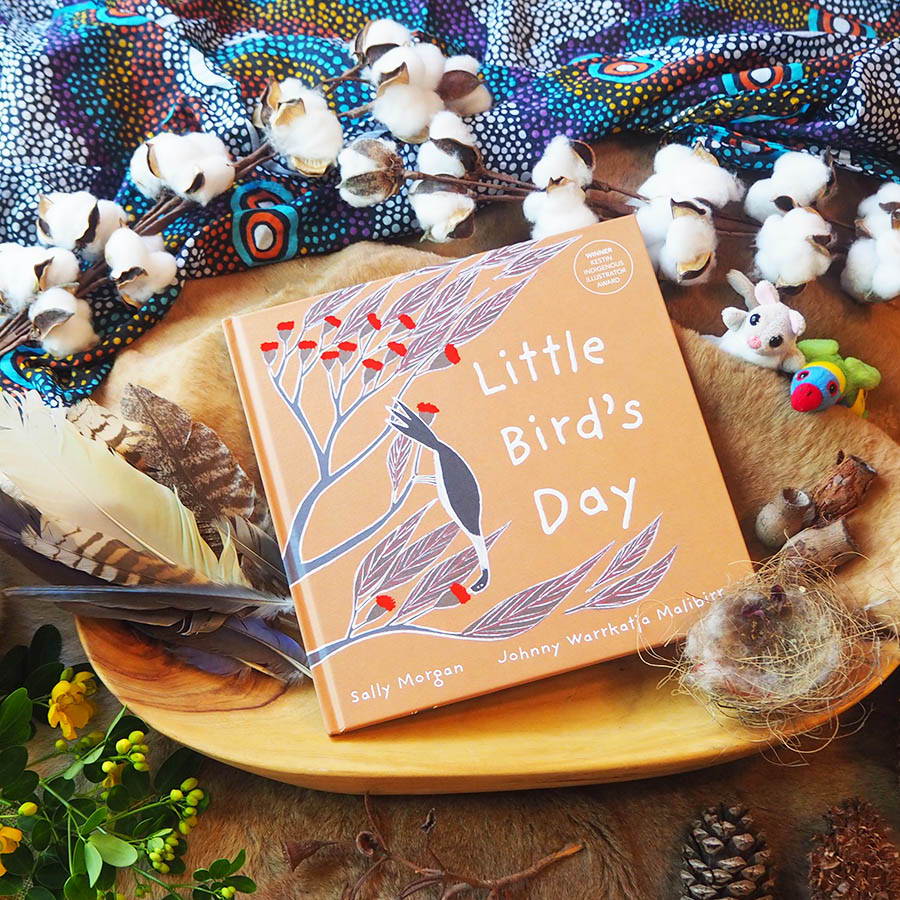 ---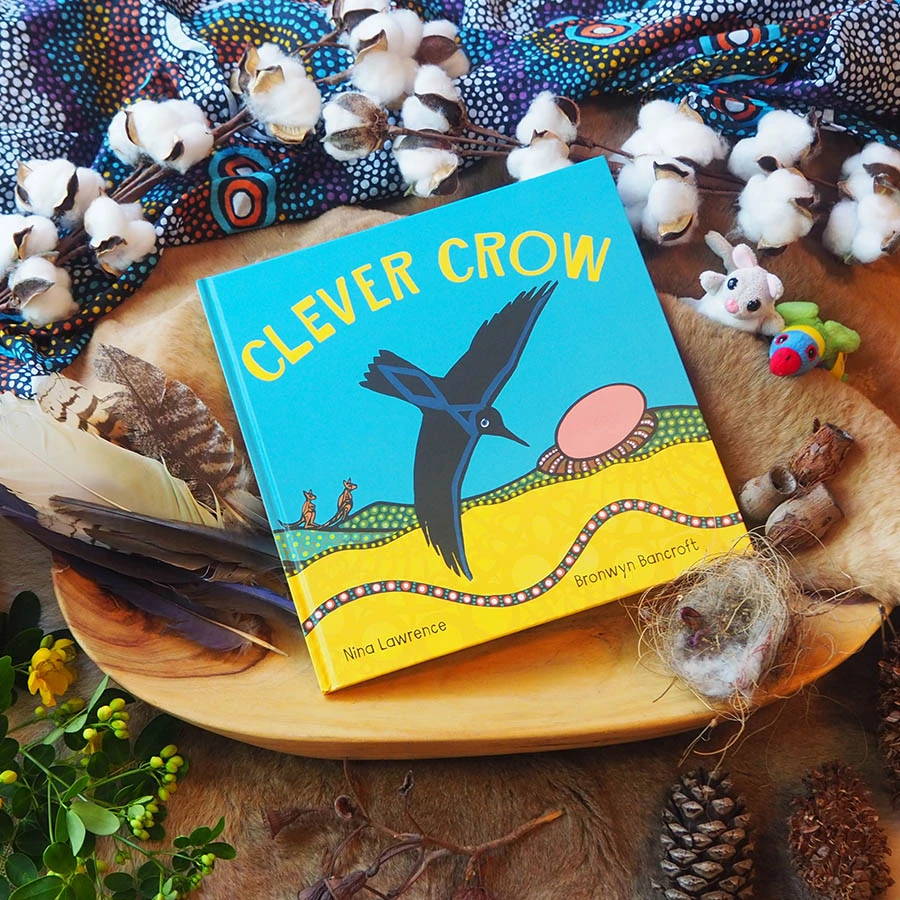 A warm and witty tale about a hungry crow who has to be very clever when he is searching for food. Clever Crow is presented in English and Djambarrpuynu, one of the many Yolnu languages of the Indigenous people of North East Arnhem Land
---
A delightful gift book of birds from around Yirrkala, which is Siena's home in North-east Arnhem Land. This beautiful little book includes the English and Yolŋu names of the birds and their Yolŋu moiety. In Yolŋu culture, everything is divided into two moieties: Yirritja and Dhuwa – and as a result all things are classified, from a body of water to a specific type of tree or bird. Birds give themselves their Yolŋu name by the sounds they make. Our Birds also includes beautifully captured landscapes from a child's perspective. When Siena was 12, she took up photography on her iPad, but was gifted a camera from her aunty. In a short period of time, Siena was an avid photographer and had published her own book of birds. This book is the result of that inspiration.
---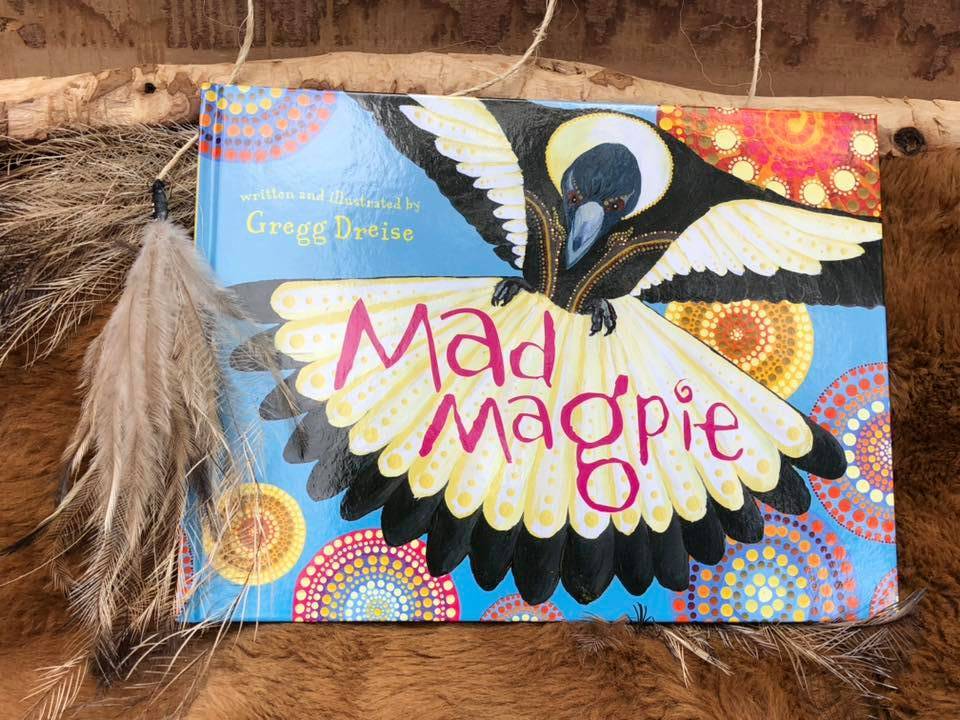 The Cheeky butcher birds always tease Guluu and he is becoming a very mad magpie.
When Guluu herds the advice of his elders and ignores the birds, they just laugh at him, but Guluu tries again... and this time he stands proudly at the riverbank and remembers how to used to sing when he was having a bad day.
Stay calm like the surface of the water, yet strong like it's current. Sing! Dance! Laugh!
---