Yankirri started the visit off by being introduced to our own friend Cookie the kookaburra.
All of the preschool children spent the week looking after Yankirri and showeing her all of the different things throughout the room including our artwork inspired by the Indigenous artwork we have around the center.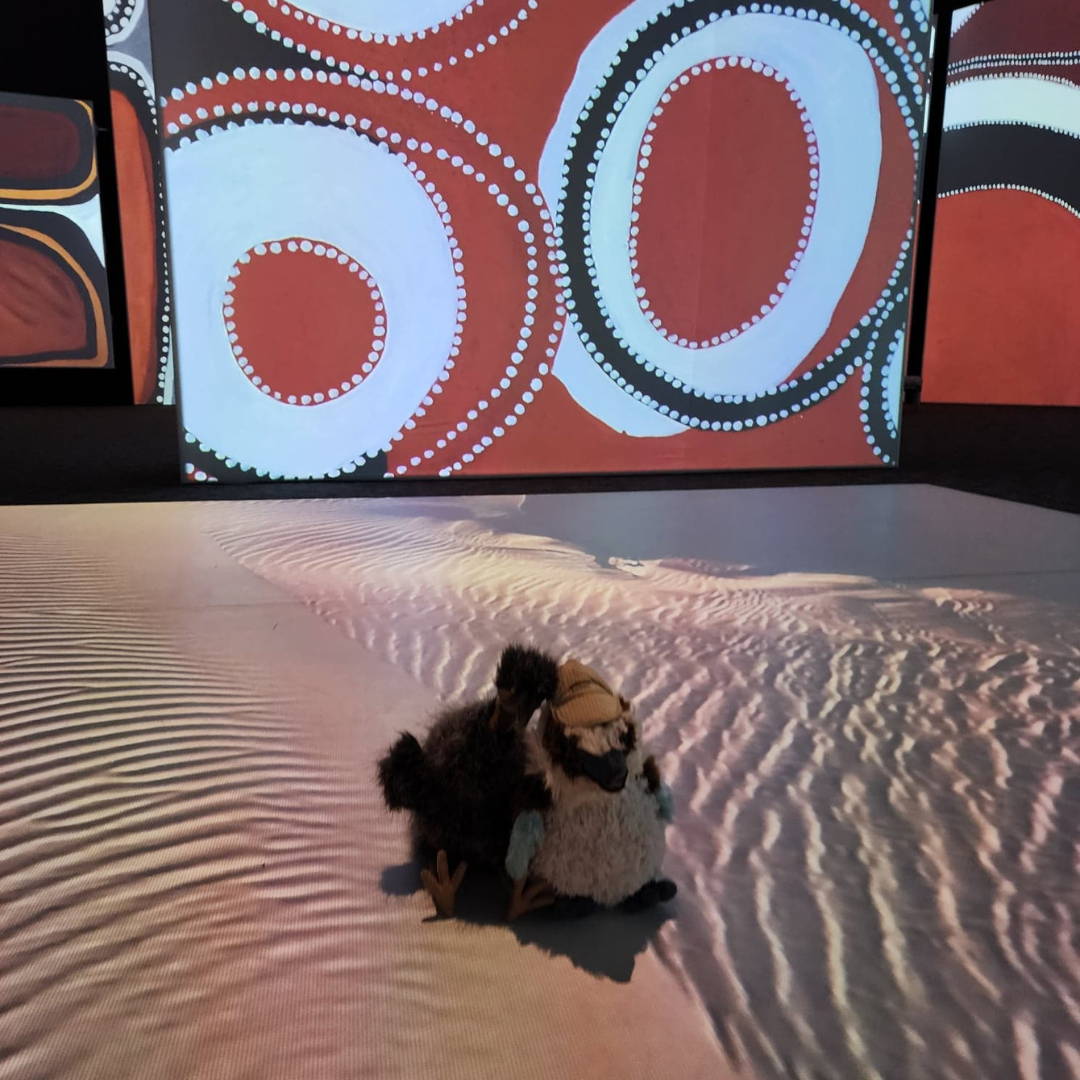 ---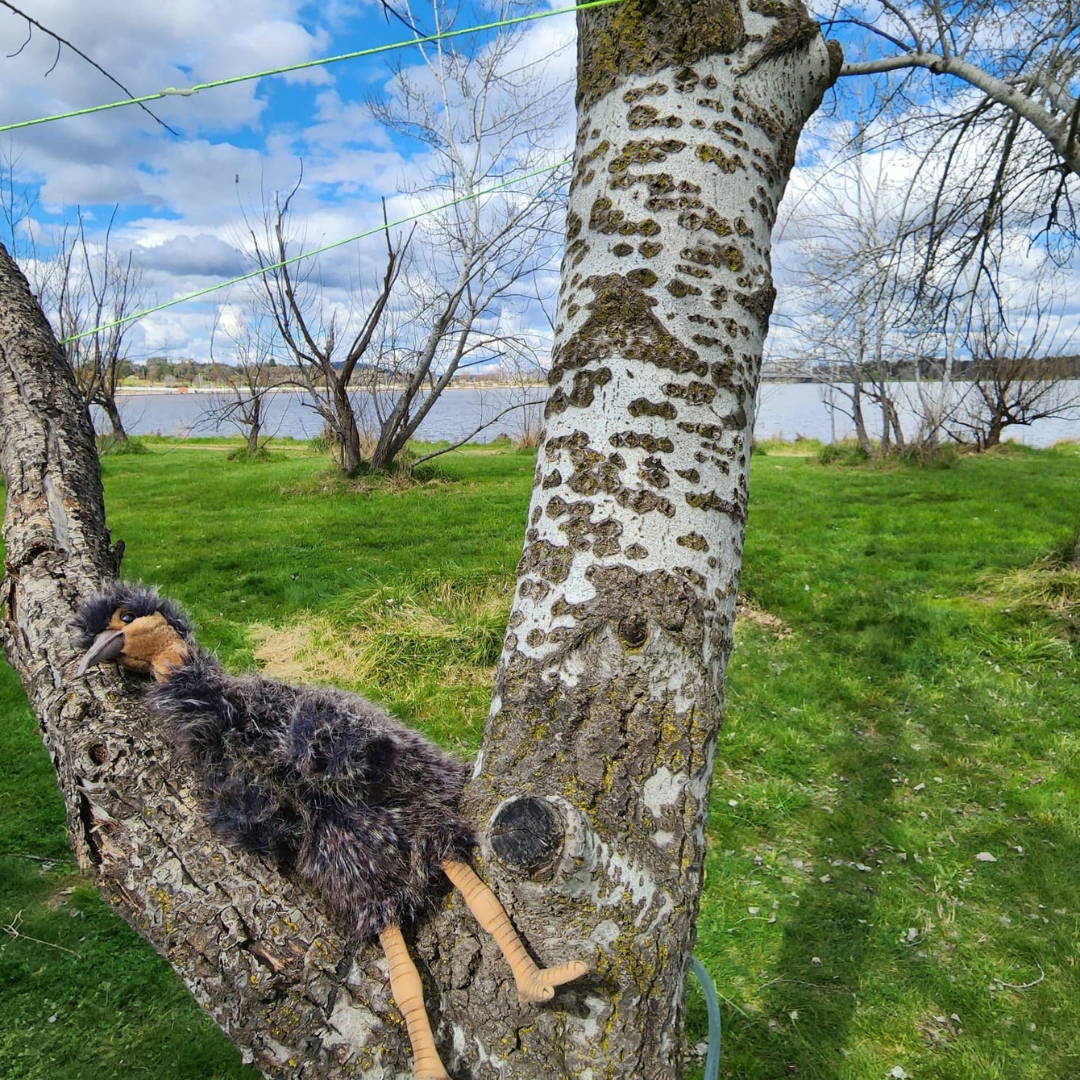 Throughout her time with us Yankirri spent time in our yarning circle having discussions about ways to look after the country, visited one of our bush kindy sites and experimented with some simple weaving.
---
Yankirri was also lucky enough to come with us to visit the National Museum of Australia and loved being apart of the special exhibit called Connections.
She listened to lots of different sounds and songs sung by Indigenous people from all across the country and loved looking at all of the different artworks that were on display.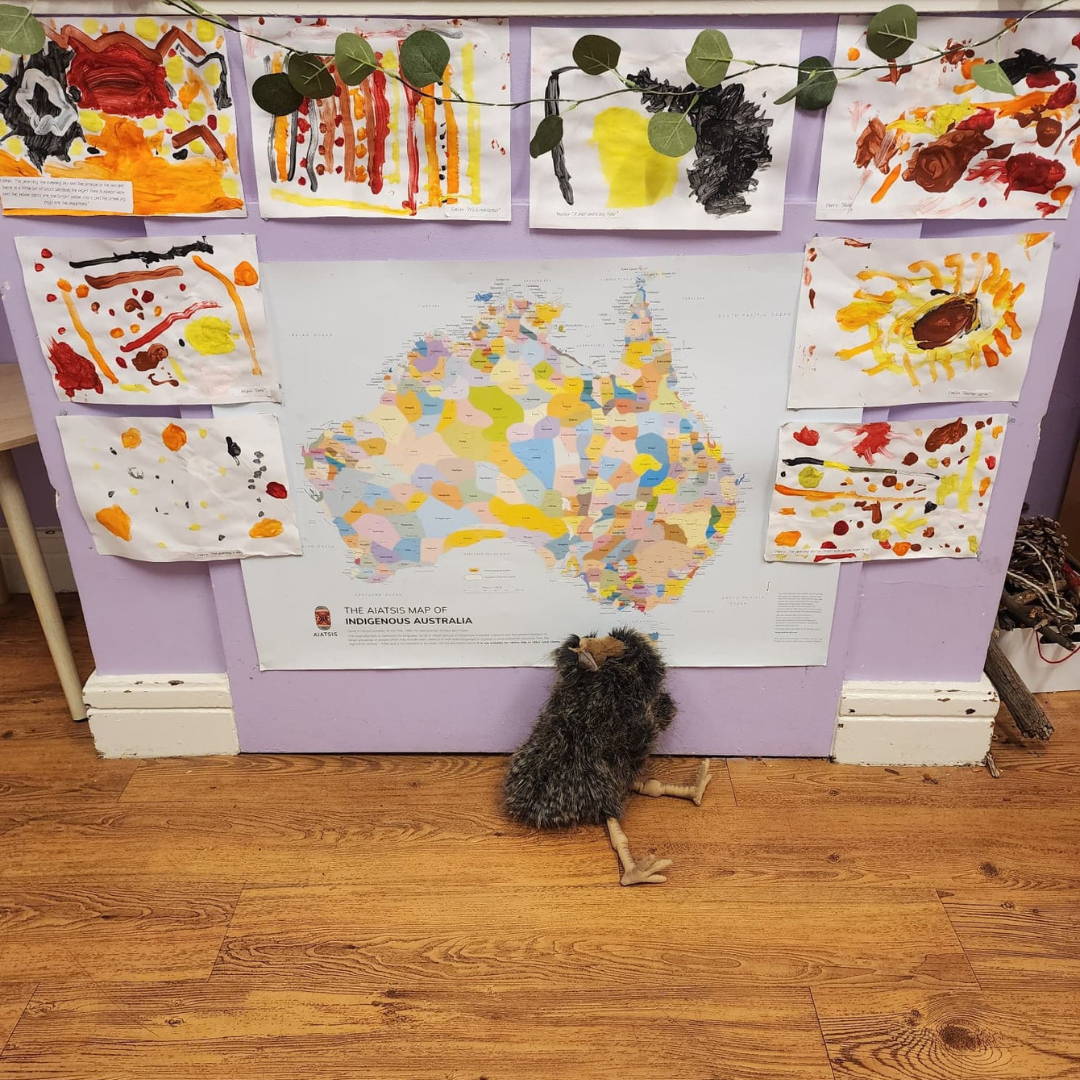 ---
---
Hansa is renowned the world over for it's true to life recreations of the worlds most loved animals.
This adorable Emu Hand puppet is from the Australian Native collection and has been carefully hand crafted in partnership with wildlife experts and brought to life with meticulous attention to detail.
The Emu springs to life with long, luxuriously soft, two toned faux fur, perfectly recreating the Emu's famous feathers. Her big bright eyes are a standout and highlighted with carefully hand trimmed fur.
Her grey beak and long legs have been perfectly recreated with textured fabrics and fine airbrush detail. Simply pop your hand inside the beautifully lined fabric and she comes to life as the perfect gift for family and friends or even yourself!
---
---
---