As a Wiradjuri family, this is one of the most important and most read books in our collection. We enjoy flicking through it and learning about different topics at random.
It also regularly accompanies us on trips so that we have access to information if we happen tostumble across something we recognise from previous readings.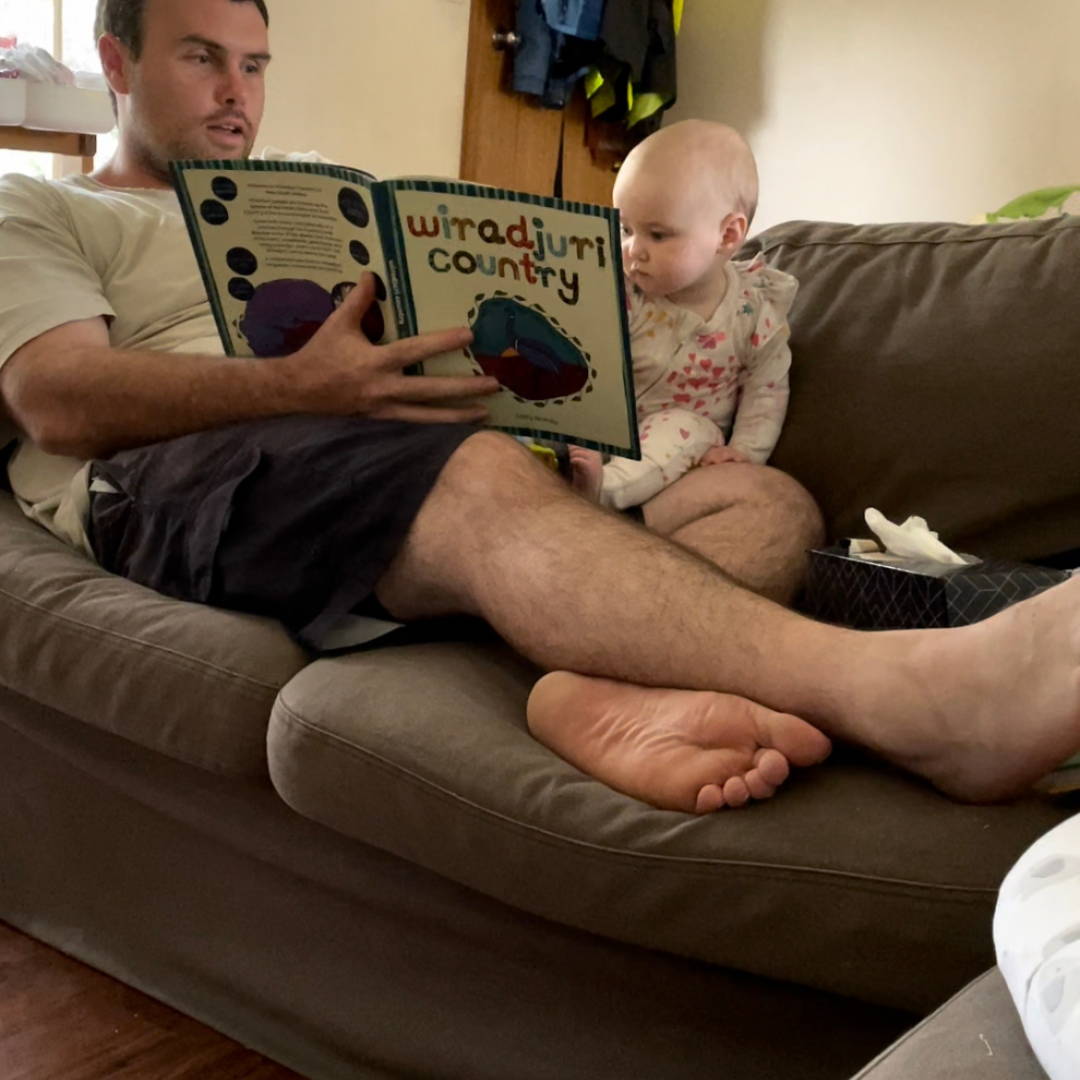 ---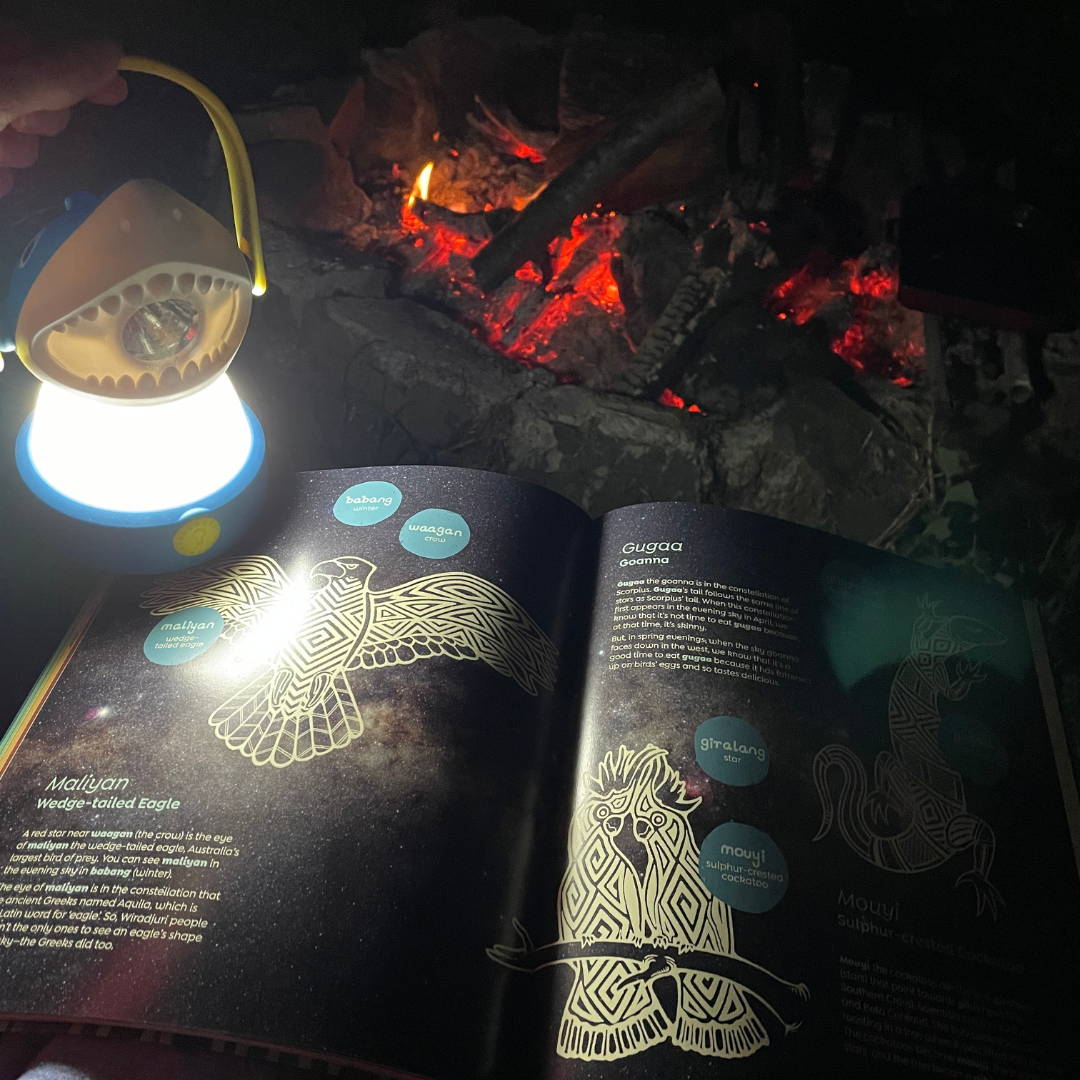 This book is one of our favourite ways to help Evanna and Dallas connect with their Wiradjuri culture.
EYLF Outcome 1.3- Children develop knowledgeable and confident self-identities.
---
EYLF Outcome 4.3–Children transfer and adapt what they have learned from context toanother.
Stage 1 GE1-1: A student describes features of places and the connections people have withplaces.
Stage 1 GE1-2: A student identifies the ways in which people interact and care for places.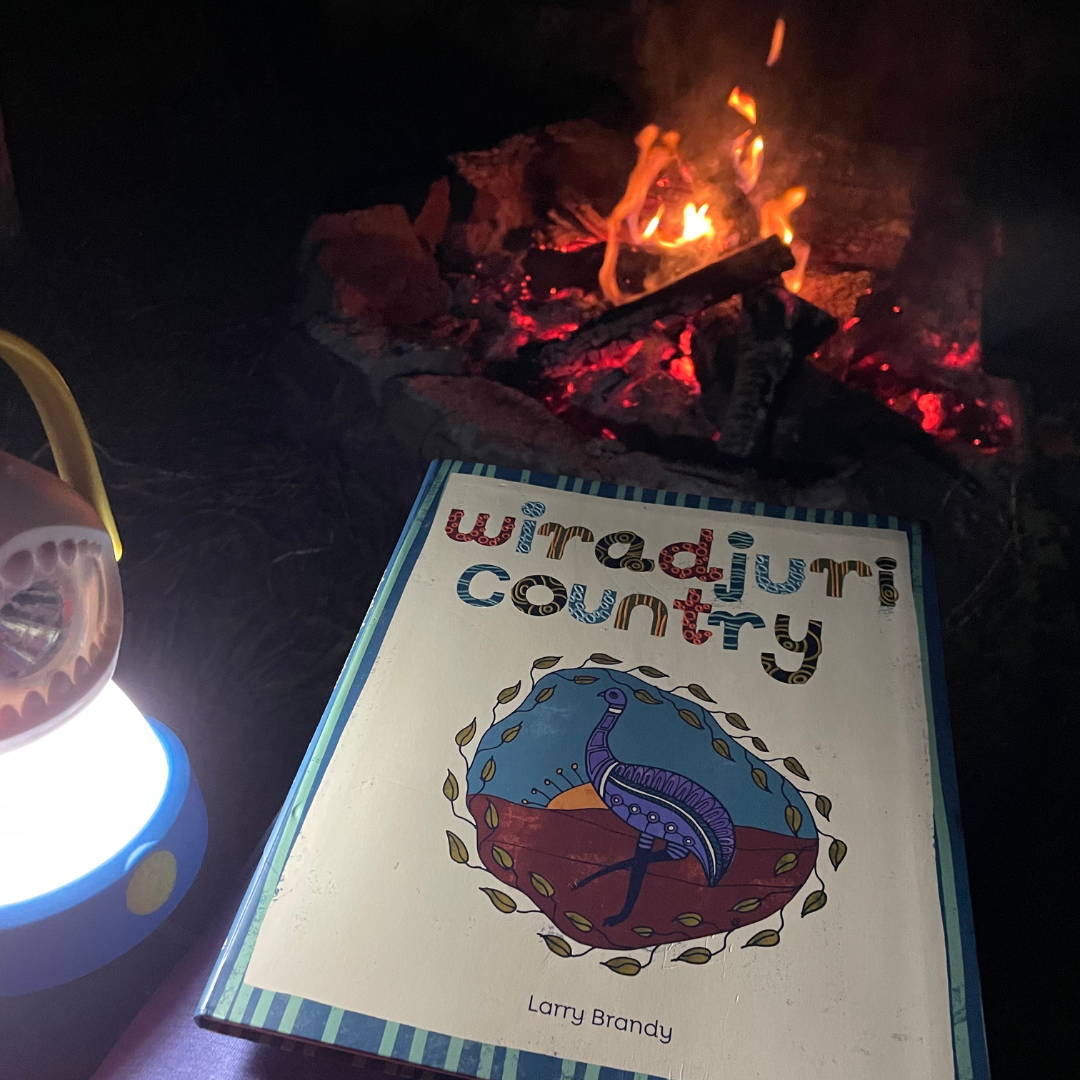 ---
---
The Wiradjuri are the people of the three bila (rivers) and their nguram-bang (Country) is the second largest in Australia. Come with Uncle Larry Brandy on an enlightening journey through his Countryâs rivers, woodlands, grasslands and rocky outcrops, as well as the murri-yang (sky world).
Along the way, young readers will encounter animals such as bila-durang (platypus), and maliyan (wedge-tailed eagle), plants like the maybal (grass tree) and yirany (yam daisy), and discover stories like that of Tiddalik the giant frog. They will learn how Wiradjuri people lived on their Country, using the flower spikes of the grass tree as spears, soaking its flowers in water to make a sweet drink and weaving its leaves into baskets.
This is a unique book combining language, culture, Indigenous history and storytelling, written by a Wiradjuri author. It features colour photographs of animals, plants and habitats, as well as illustrations by Indigenous artists Kristie Peters and Scott âSauceâ Towney.
---
---
---
---