At the Koori Curriculum we encourage the embedding of Aboriginal perspectives in children's interests as a way of contextualising culture instead of teaching about Aboriginal culture as if it is a topic, theme or interest. Here we are sharing our top children's books that include Aboriginal perspectives.
---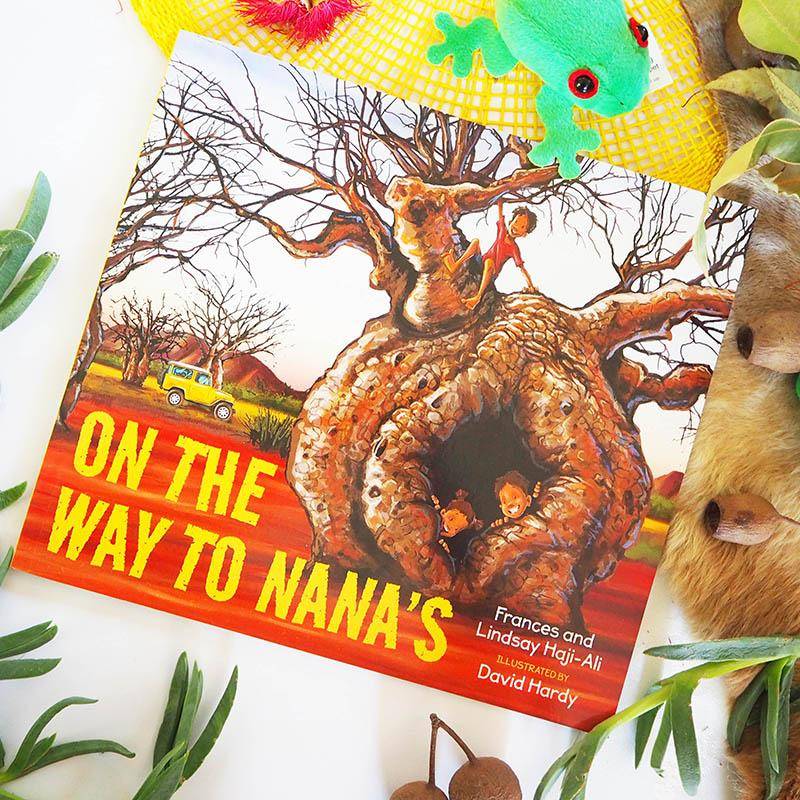 Transport Interest
A spectacular family adventure counting backwards across the Kimberley.
Author: Frances and Lindsay Haji-Ali
Illustrated by : David Hardy
---
Football Interest
This is a tale of marngrook. The aboriginal ball game from north west Victoria, that inspired the birth of Australian AFL.
'A wonderful kids story that shares the origins of our national game.' Adam Goodes - Sydney Swans
Author: Titta Secombe & Grace Fielding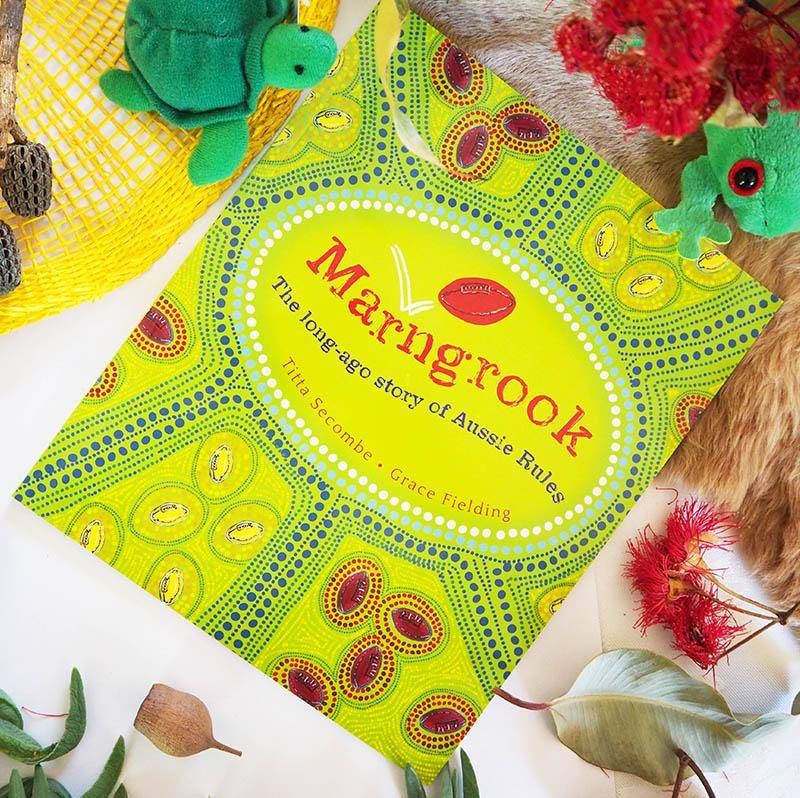 ---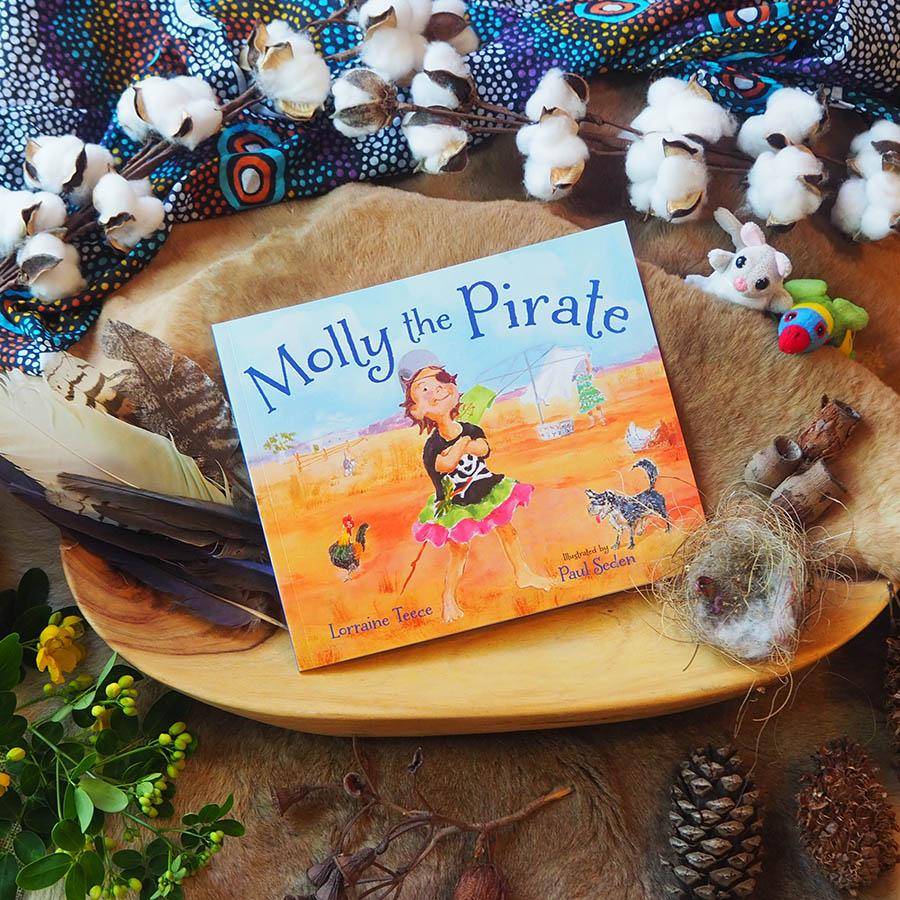 Pirate Interest
"Molly the Pirate" by Lorraine Teece
Young Molly's imagination knows no bounds when she transforms her Australian backyard into an adventure playground on the high seas. Molly conjures up a pirate ship on her inland horizon and takes her loyal cat and dog along for the ride as she rows across the choppy ocean to the unsuspecting pirates. On board, she meets a feisty crew of salty buccaneers who look suspiciously like her own farmyard chickens. They are no match for Molly's daring exploits as she walks the plank, dances jolly jigs, scrambles up the rigging (or is that a clothesline?) and steers the ship like a true seafaring adventurer.
---
Monster Interest
"The Children from Rawa – Monster Party" by Alison Lester and Jane Godwin
Monster Party is an explosion of fun and pure joy. Children will love the hilarious, naughty desert monsters who come out of the ground to have a party on Dora Lake.

Eating chips and monster cake, they go 'galumphing' all over the place with a drum and a bass! Of all shapes and sizes, these monsters create havoc for the children at Rawa Community School who live on the edge of the Great Sandy Desert – 'dancing and stomping', 'crashing and crunching', 'prowling and growling', 'happy and smiling'! Jeepers creepers! The monster cut-out illustrations created by the students are delightful. Monster Party will capture the hearts of the very young and the young at heart.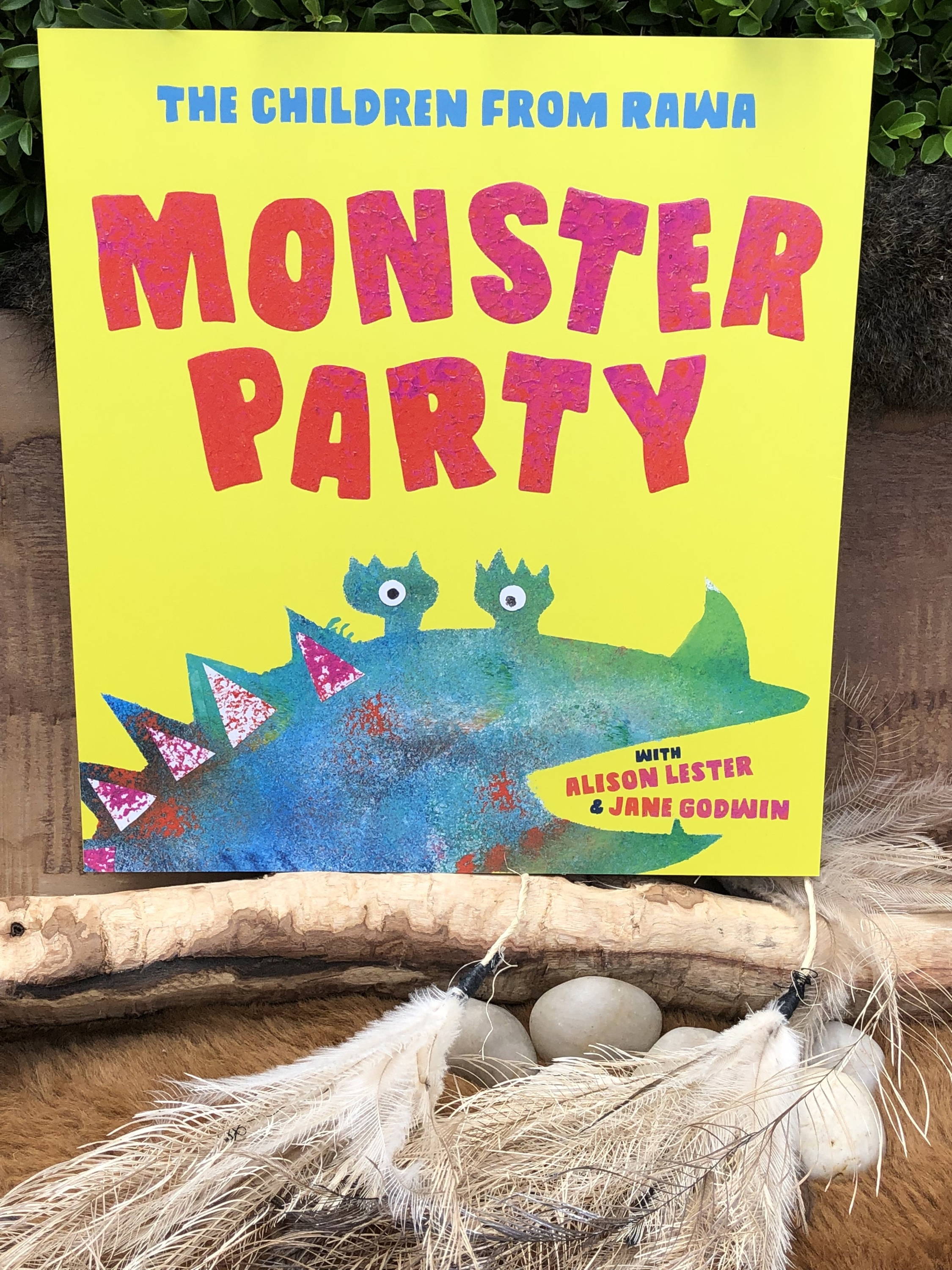 ---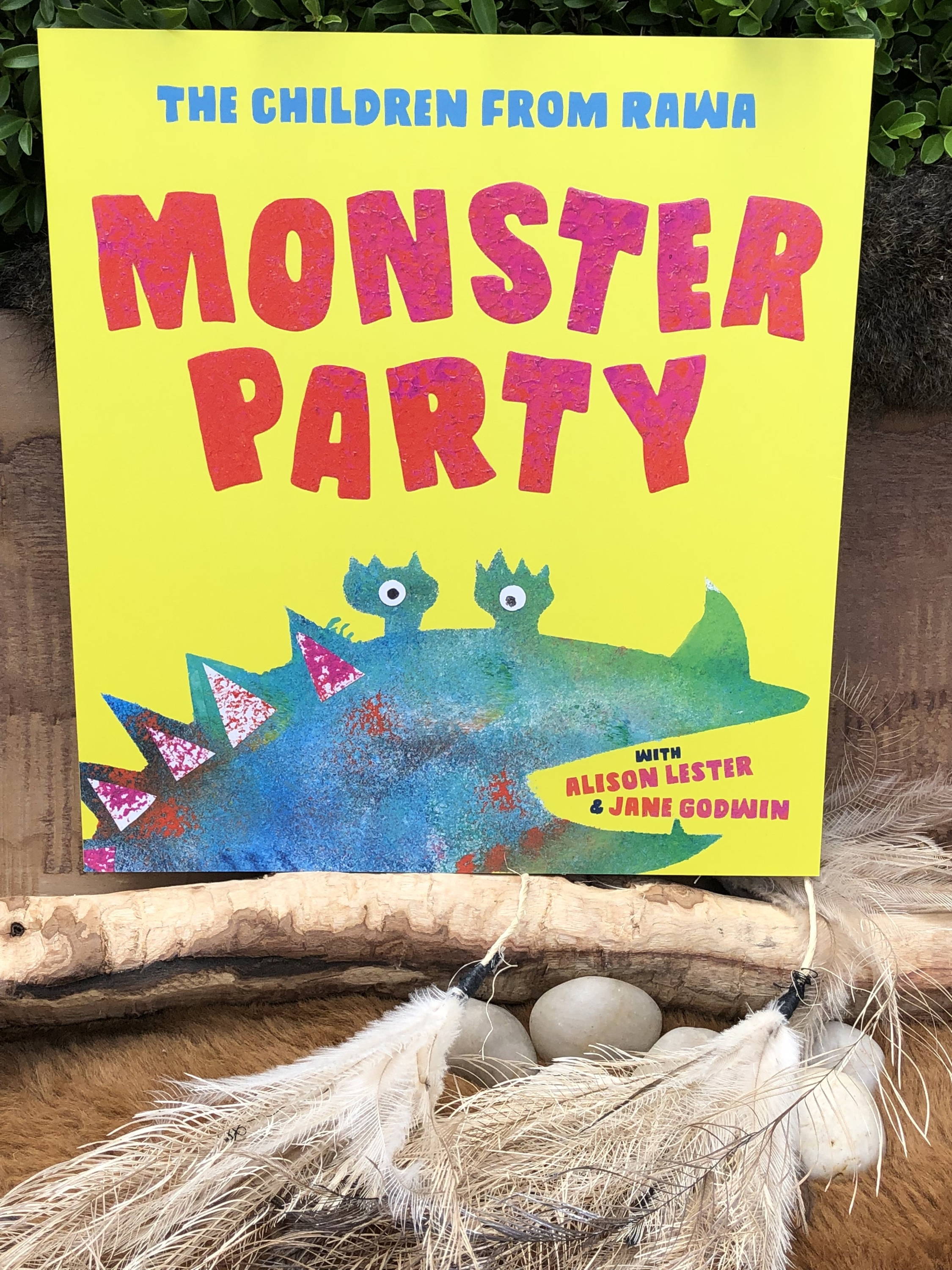 Dinosaur Interest
"Return of the Dinosaurs" by Bronwyn Houston
A fun and dynamic look at what life would be like for dinosaurs if they were roaming the Broome coastline today! Reflecting the famous colours of north west Australia and its rugged environment, the textured collage layers of artwork capture the character and beauty of the dinosaurs, birds, and marine life that roamed the Kimberley coastline more than 130 million years ago.