The summer of 2021 will see many looking to travel within our beautiful Country rather than abroad. Here are our top resources to help support the sharing of culture on your adventures.
Welcome to Country: An Introduction to our First peoples for young Australians - Marcia Langton
Marcia Langton: Welcome to Country schools edition is essential reading for every Australian high school student who wants to learn more about the culture that has thrived here for over 50,000 years. In this schools edition, author Professor Marcia Langton expands on the educational information from the first edition. Part One of the original book has been reworked, including topics/chapters on Indigenous prehistory, culture, language, kinship, art and performance, storytelling, native title, the Stolen Generations and NAIDOC week. The book also includes a wealth of completely new content:
New chapter on Indigenous knowledge, covering everything from bush medicine to astrology.
Extended chapter on Indigenous art, including key copyright legal cases.
New chapter on looking to the future for Indigenous Australia, including the Uluru Statement from the Heart.
Cultural awareness chapter refocused from the original book's travel angle.
References including a list of websites and further references as recommended by Professor Marcia Langton.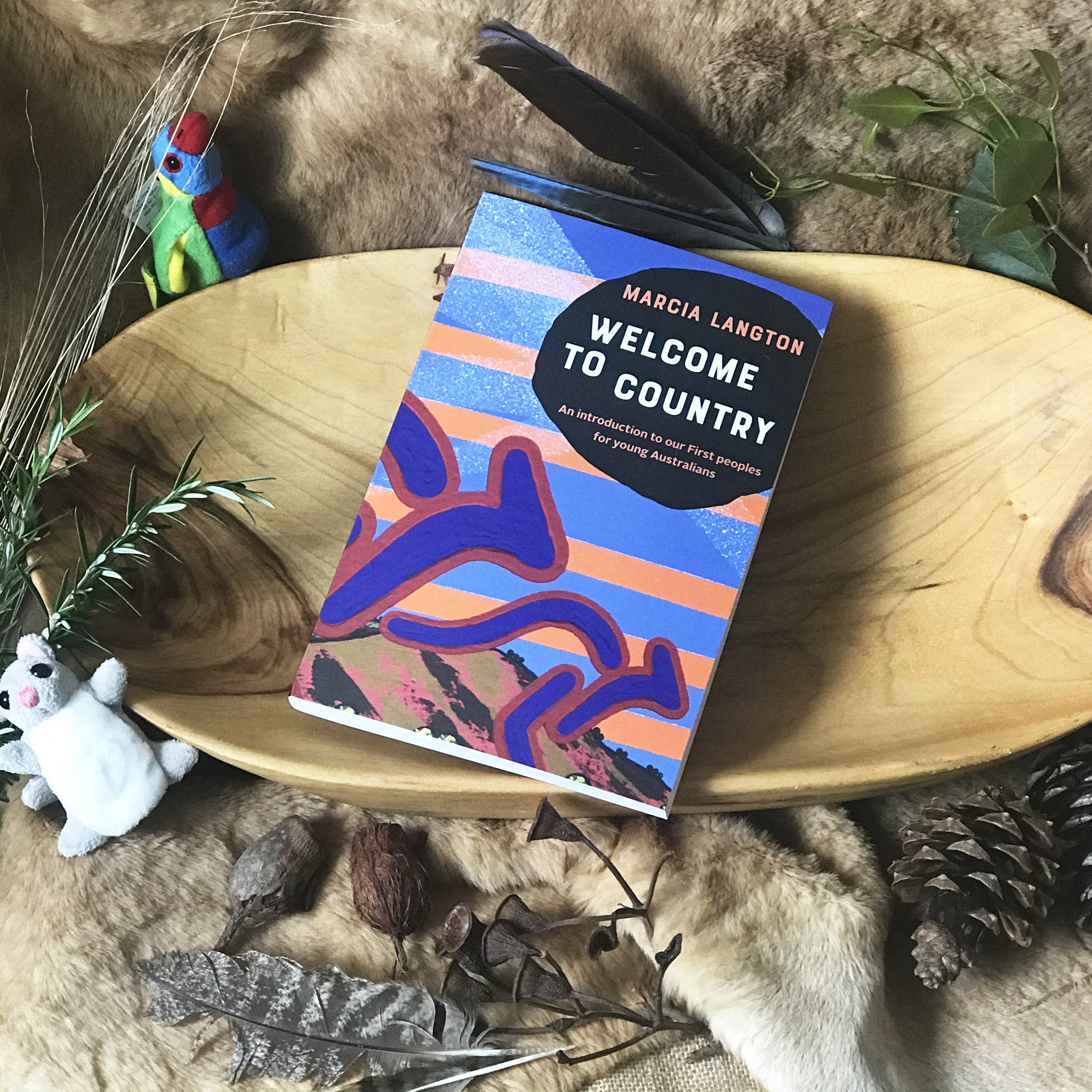 Welcome to Country: A Travel Guide to Indigenous Australia - Marcia Langton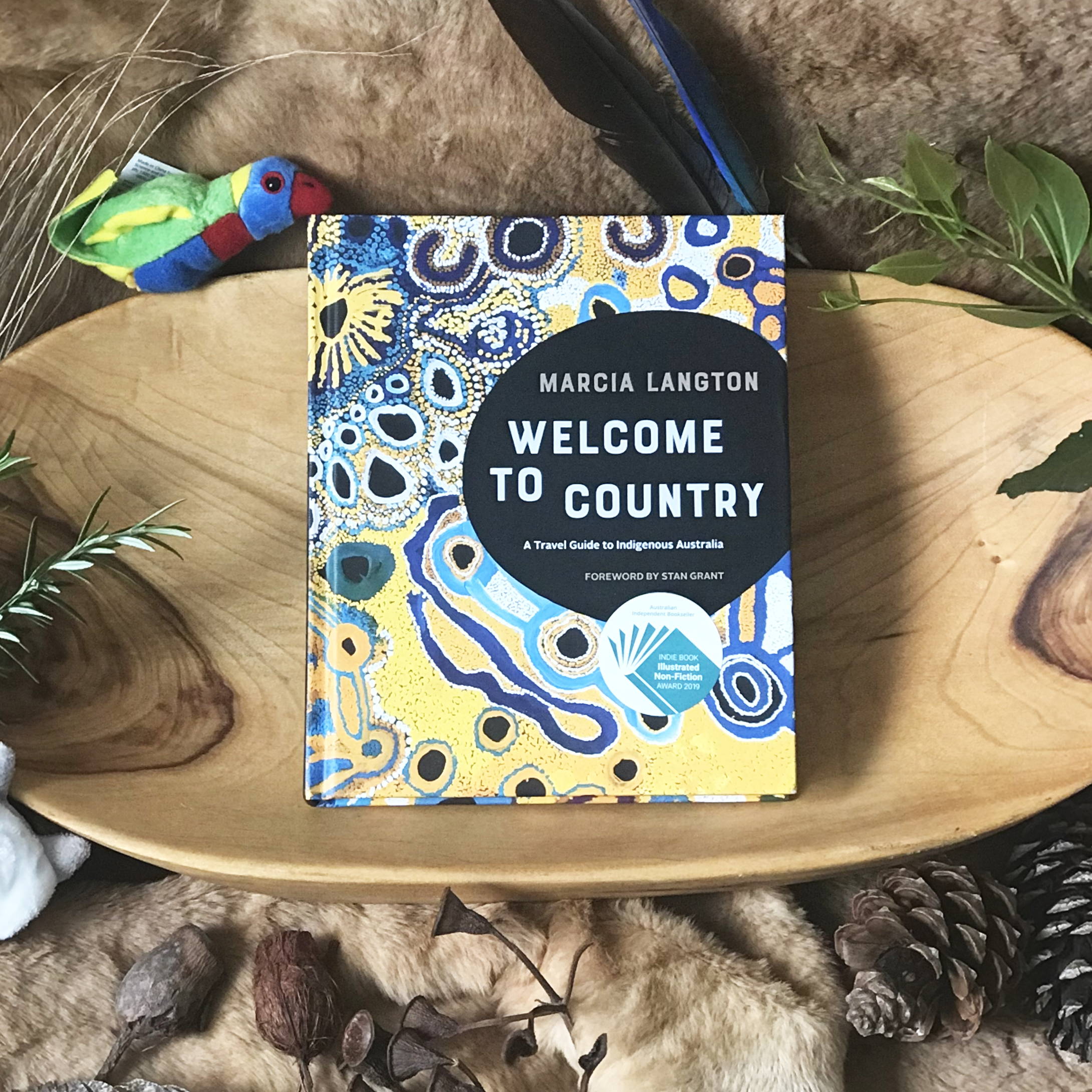 Tourism Australia statistics show that many overseas tourists, as well as Australians, are keen to learn more about Australia's first peoples. And while the Indigenous tourism industry continues to grow, no comprehensive travel guide is currently available.

Marcia Langton's Welcome to Country is a completely new and inclusive guidebook to Indigenous Australia and the Torres Strait Islands. In its pages, respected elder and author Professor Marcia Langton answers questions such as what does 'country' mean to Indigenous people. A detailed introduction covers such topics as Indigenous languages and customs, history, native title, art and dance, storytelling, and cultural awareness and etiquette for visitors. This is followed by a directory of Indigenous tourism experiences, organised into state and territory sections, covering galleries and festivals, communities that are open to visitors, tours and performances.

This book is for everyone travelling around this fascinating country who wants to gain an insight into the culture that has thrived here for over 50,000 years, and enjoy tourism opportunities that will show you a different side of Australia — one that remains dynamic, and is filled with openness and diversity. This book will quickly become one of the most important travel guides to be published in recent times.
Bush Tukka Guide: Identify Australian Plants and Animals, and Learn How to Cook - Samantha Martin
In this gorgeous and compact book, Samantha Martin - the 'Bush Tukka Woman' - shares her knowledge and love of bush tukka as taught to her by her mother and other Aboriginal elders. Her Bush Tukka Guide offers rich and wonderful insights into how Aboriginal people survived for centuries unearthing the bounty of this sometimes lush and often desolate land. The book is divided into three chapters covering plants, animals and some recipes to get you started using bush tukka at home. Learn how to find billygoat plums and mountain bush pepper in the wild; discover the reasons Aboriginal people ate magpie geese and honey ants; and test out the delicious flavours of bush tukka recipes like bunya nut pesto, lemon myrtle slow-cooked kangaroo or caramelised cluster figs with ice-cream.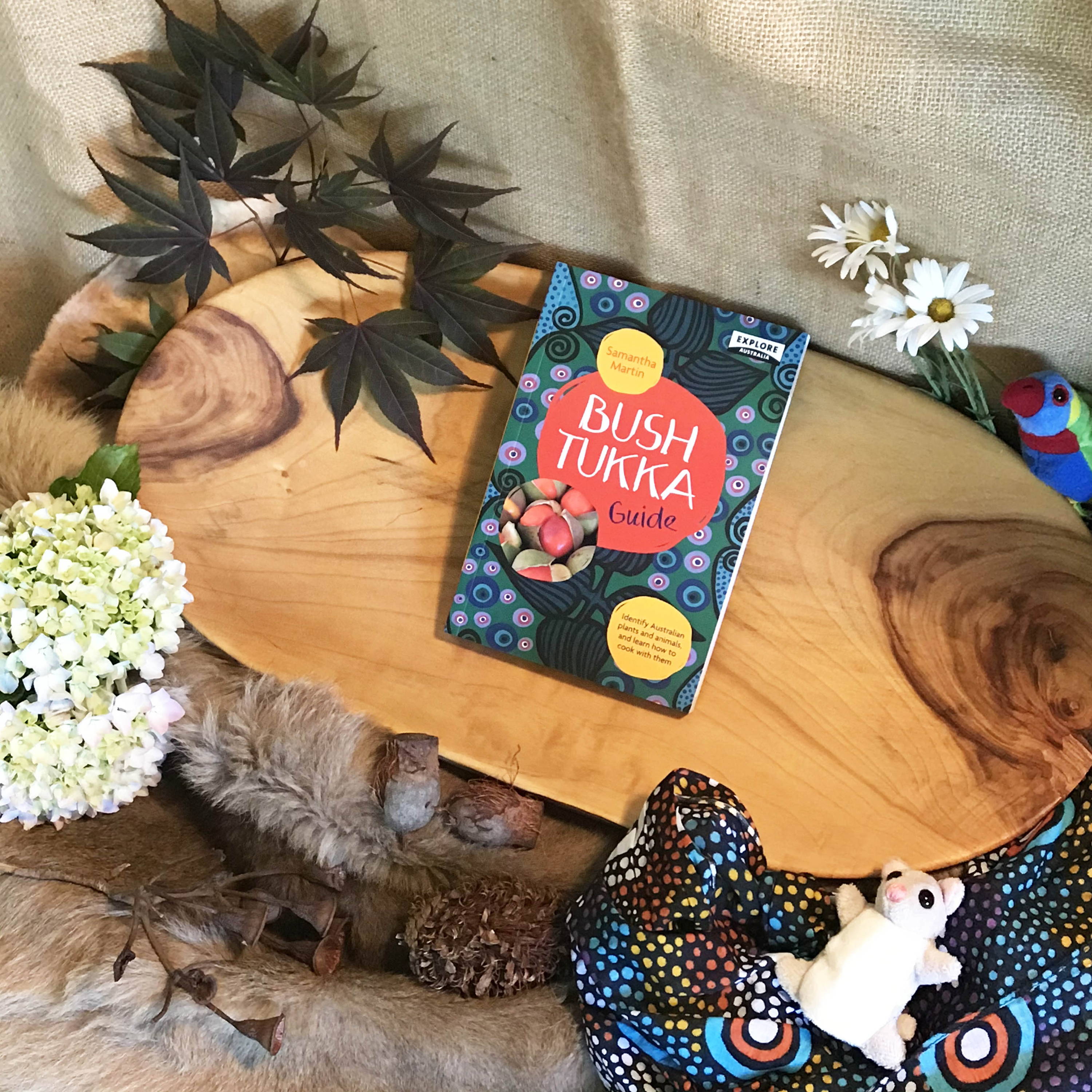 Loving Country: A Guide to Sacred Australia - Bruce Pascoe, Vicky Shukuroglou
Loving Country is a powerful and essential guidebook that offers a new way to travel and discover Australia through an Indigenous narrative. In this beautifully designed and photographed edition, co-authors Bruce Pascoe and Vicky Shukuroglou show travellers how to see the country as herself, to know her whole and old story, and to find the way to fall in love with her, our home.

Featuring 18 places in detail, from the ingenious fish traps at Brewarrina and the rivers that feed the Great Barrier Reef, to the love stories of Wiluna and the whale story of Margaret River, there is so much to celebrate. This immersive book covers history, Dreaming stories, traditional cultural practices, Indigenous tours and the importance of recognition and protection of place. It offers keys to unlock the heart of this loving country for those who want to enrich their understanding of our continent, and for travellers looking for more than a whistle-stop tour of Australia.
A1 fold AIATSIS map of Indigenous Australia
The map is a large-scale printed product available for sale in two formats. Edited by David Horton the AIATSIS map of Indigenous Australia is copyright AIATSIS.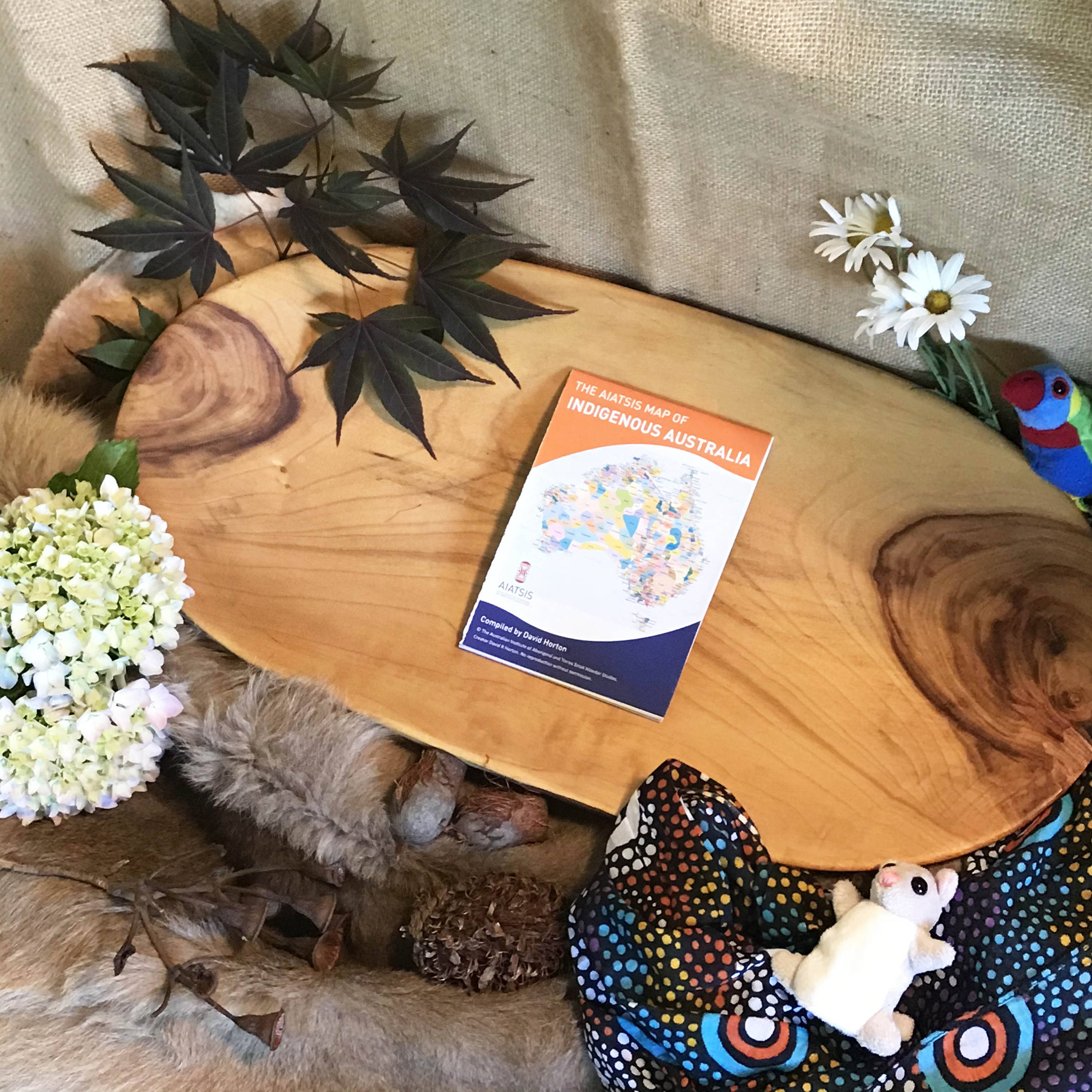 On The Way To Nana's - Frances and Lindsay Haji-Ali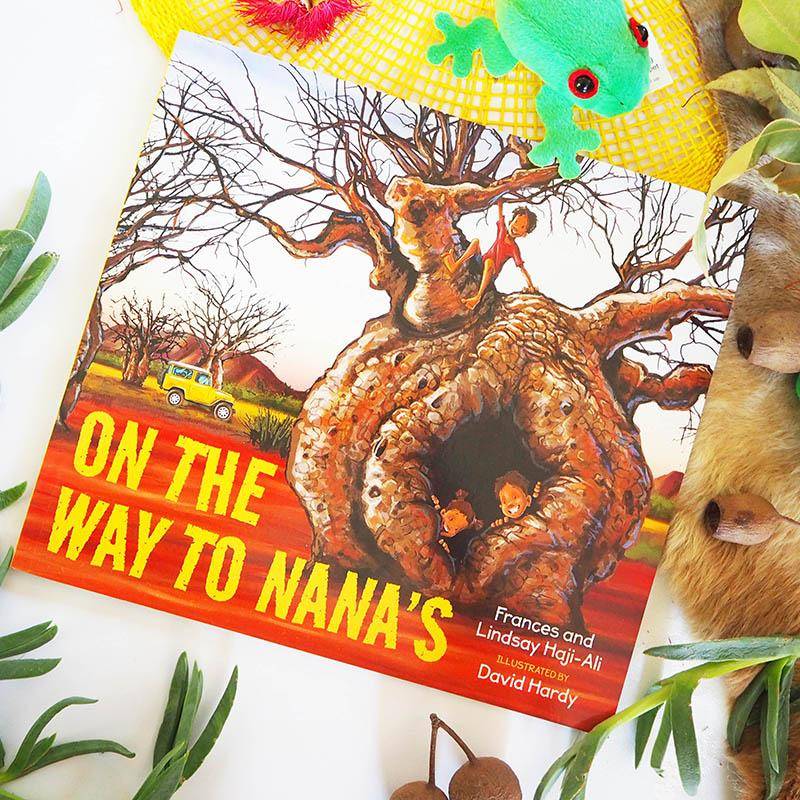 A spectacular family adventure counting backwards across the Kimberley.