Napangardi's Bush Tucker Walk
By Lyndall Stavrou and Jann Forge
Napangardi's Bush Tucker Walk is a book in which she has drawn on her rich experiences living and working in remote locations of the Territory. The author taught at Mungkarta School from 2002 until 2006 where she saw some of the traditional food gathering.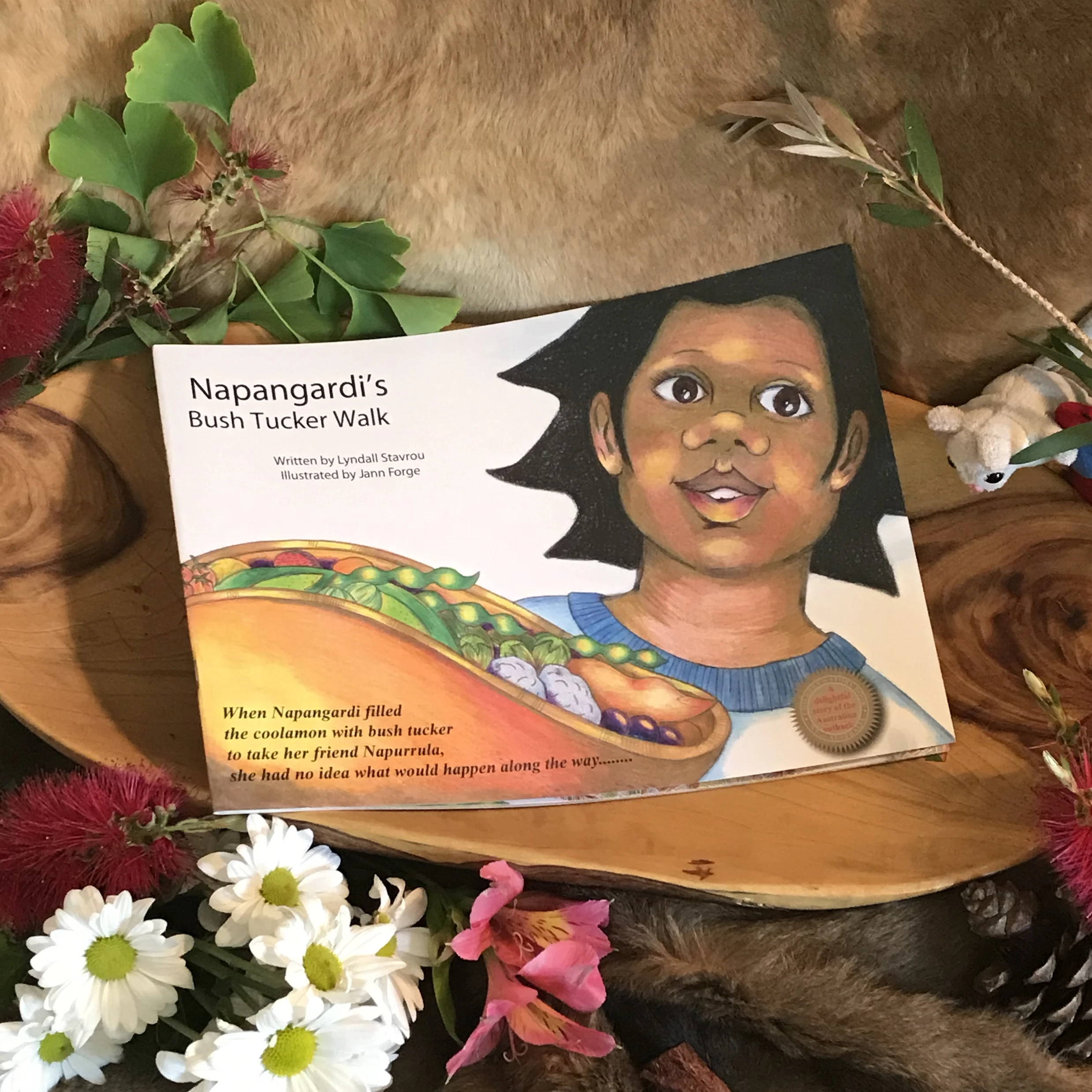 ---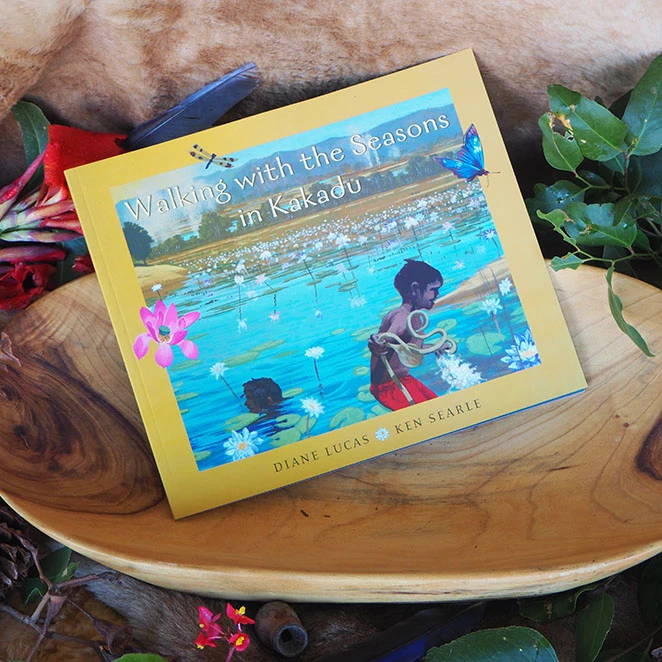 Walking with the seasons in Kakadu
By Diane Lucas
This sumptuous book invites us to closely observe the birds, plants and animals that inhabit the unique environment of Kakadu, through an understanding of the six Aboriginal seasons and their characteristics.
Join Diane Lucas and Ken Searle as they walk through the bush of northern Australia. Follow the seasonal calendar of the Gundjeihmi-speaking people of Kakadu. 'This is a story that has got to be told to children so they know country - no good just sitting in the classroom all day. You've got to get outside and discover the bush, feel the changes, see what's there.' from a group of Gundjeihmi-speaking people of the Murrumburr clan.
Collecting Colour
By Kylie Dunstan

Collecting Colour
  was inspired by author and illustrator Kylie Dunstan's time spent as an Arts Officer at a community centre in Arnhem Land, Northern Territory.
One of her duties was to take the local women out on bush trips to collect pandanus and colour for weaving and dyeing the mats and baskets sold in the Arts Centre.
Kylie was born in Broken Hill, New South Wales in 1972, and completed secondary and tertiary (Bachelor of Visual Arts) schooling in Adelaide. She worked for a number of years in commercial art galleries before her twelve-month stint in Gunbalanya (Oenpelli), Arnhem Land. Following this, she travelled overseas before returning to Australia and settling in Melbourne where she worked for Museums Australia.
In 2004 Kylie received an ASA mentorship and worked with author and illustrator Sally Rippin on the development of
Collecting Colour
. She relocated to Adelaide with her partner and two young children in 2005.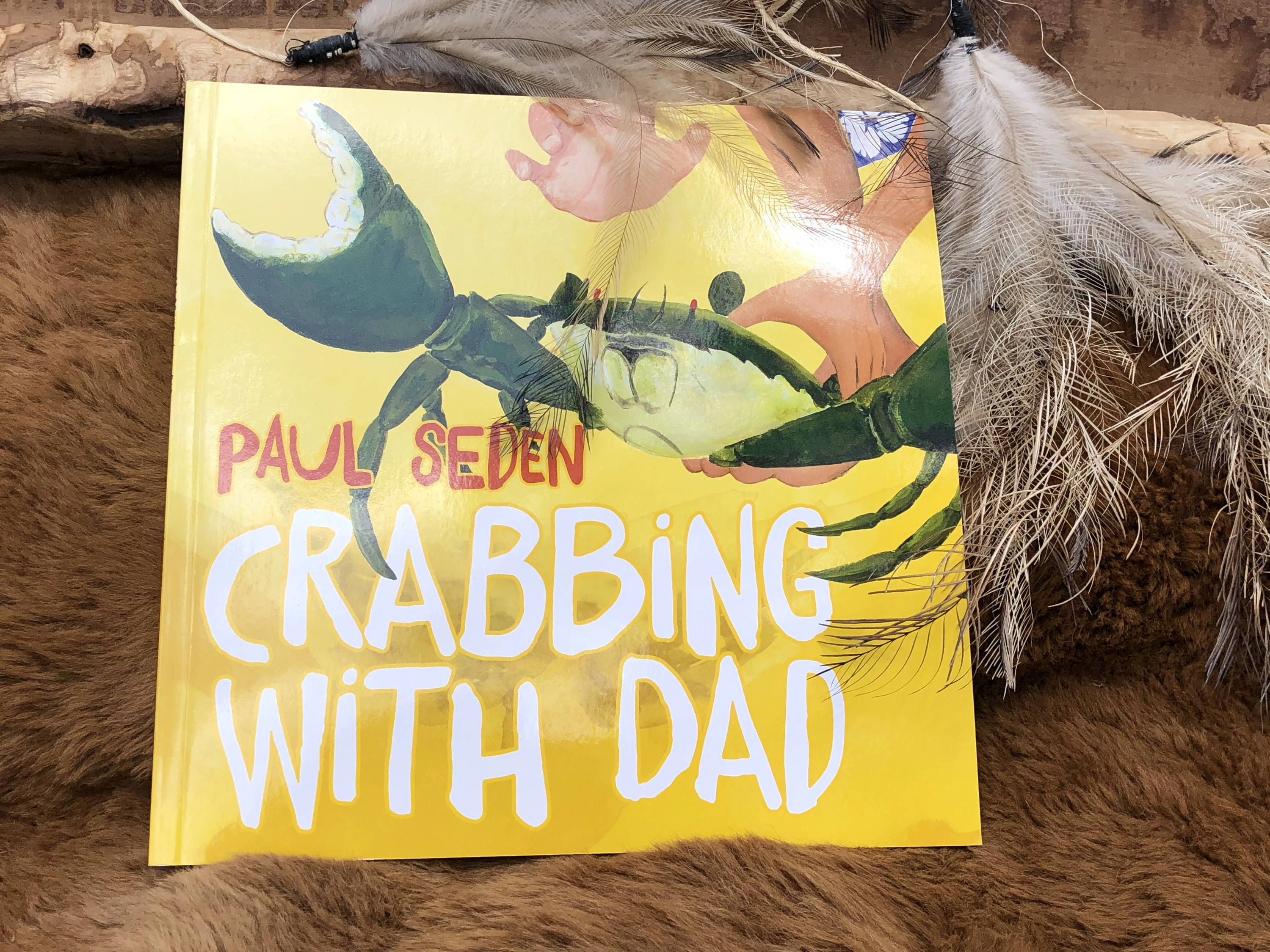 Crabbing with Dad
By Paul Seden

This book is about going to the beach to fish and go crabbing.
The Sugarbag
By Nola Turner-Jensen

Jimmy and Max hope a tiny native bee will lead them to some delicious sugarbag.
It's the adventure of a lifetime for Max who imagines a bush treasure-trove filled with sweets. For Jimmy, it's a chance to teach his little brother all about bush tucker.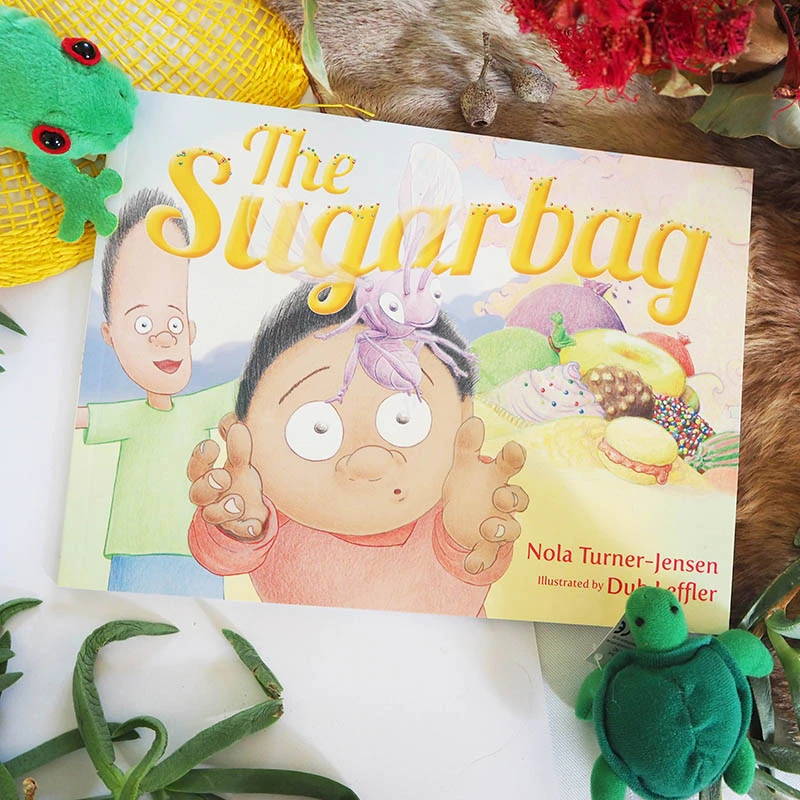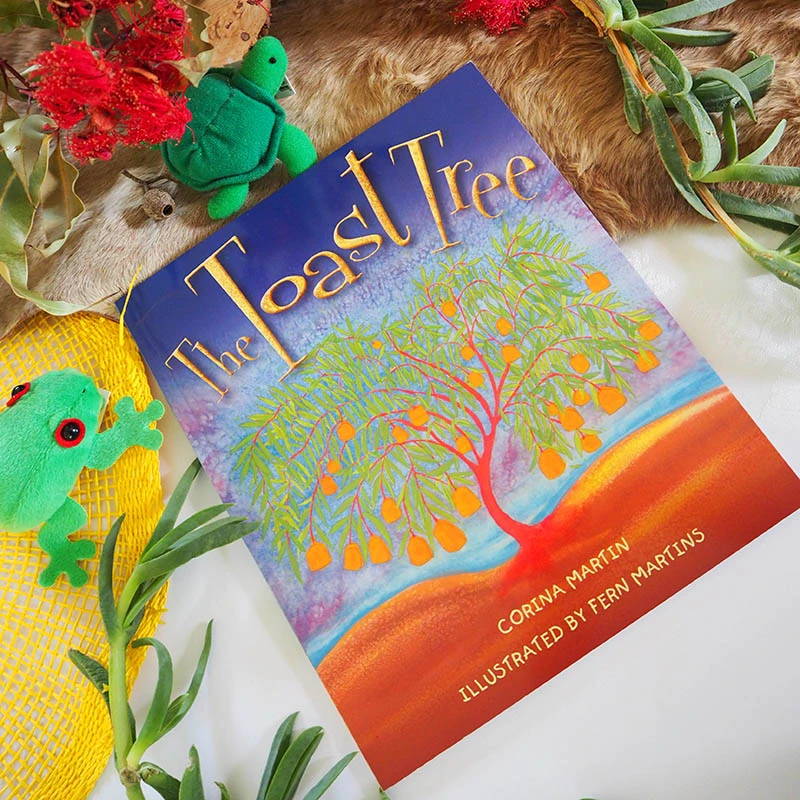 The Toast Tree
By Corina Martin

When Ella and Mia's grandfather brings home squres of delicous toast picked from a magical tree growing in the sand dunes, they set off to look for the very special tree.
---