Posted on
Warrikirki Christmas Bilby
Warrikirti the bilby is asked to help Santa deliver Christmas presents to children who live in an outback community.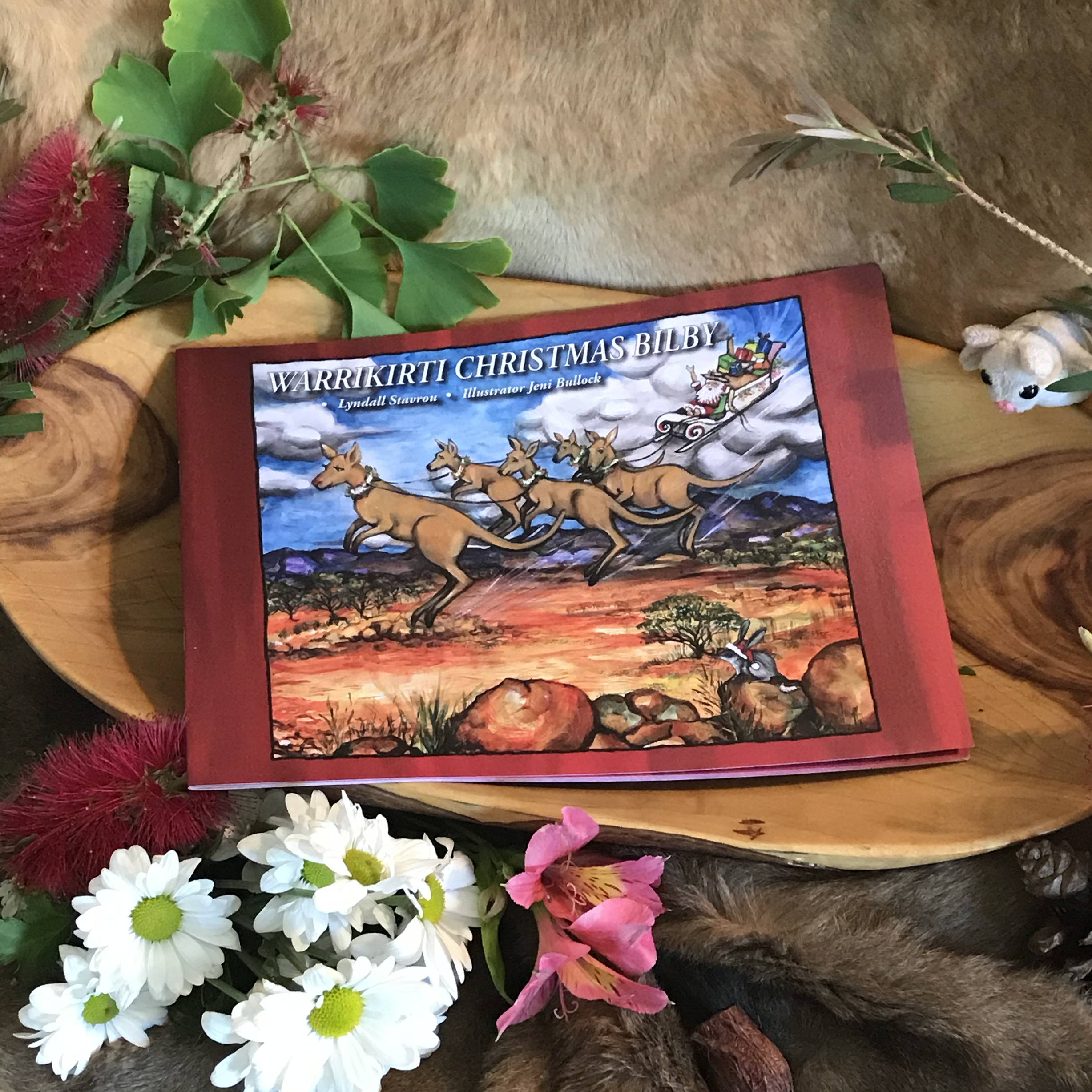 ---
Tea and Sugar Christmas
The Tea and Sugar train only came once a week on a Thursday. But the special Christmas train only came once a year.
Today was Sunday.
Four more days without sugar.
Four more days until the Christmas train. Please, please be on time. Please don't be late.

Join Kathleen in the outback as she eagerly awaits the Christmas Tea and Sugar train. Will she meet Father Christmas? Will she receive a Christmas gift from him? A delightful, heart-warming story from the National Library of Australia that will intrigue, captivate and introduce readers to a slice of the past. Wonderful sensitive illustrations, including a beautiful double fold-out image showing the shops inside all the carriages.

For 81 years, from 1915 to 1996, the Tea and Sugar Train travelled from Port Augusta to Kalgoorlie once a week. It serviced the settlements along the Nullarbor Plain, a 1050-long rail link. It was a lifeline. There were no shops or services in these settlements. The train carried everything they needed—household goods, groceries, fruit and vegetables, a butcher's van, banking facilities and at one time even a theatrette car for showing films. The biggest excitement for the children was the first Thursday of December every year, when Father Christmas travelled the line. He distributed gifts to all the children on the way, including those of railway workers, those in isolated communities, and station kids.
---
The Old Frangipani Tree at Flying Fish Point

Long ago, when my mother was a child, there was an enormous frangipani tree that grew in the town of Fkhong Fish Point. People came from all around to pick the beautiful frangipani flowers that adorned its twisted old branches.
One year, Mym wanted to enter the Flying Fish Point School fancy dress carnival but she had nothing to wear.
Faith-girl you can go as an island princess. We'll make a lei from the old Frangipani Tree.