Dr. Bronwyn Bancroft is a proud Bundjalung Woman and Artist. Bronwyn has been exhibiting nationally and internationally for over 3 decades and has illustrated and/or written 41 children's books.
Bronwyn's books celebrate Aboriginal culture and are easily accessible for educators to use across various areas and topics in their curriculum. She cleverly uses topics such as letters, numbers, colours, patters and shapes as a way to contextualise culture through subjects young children are already familiar with.
Here are our top five Bancroft books with complimentary tips on how educators can use them in their program.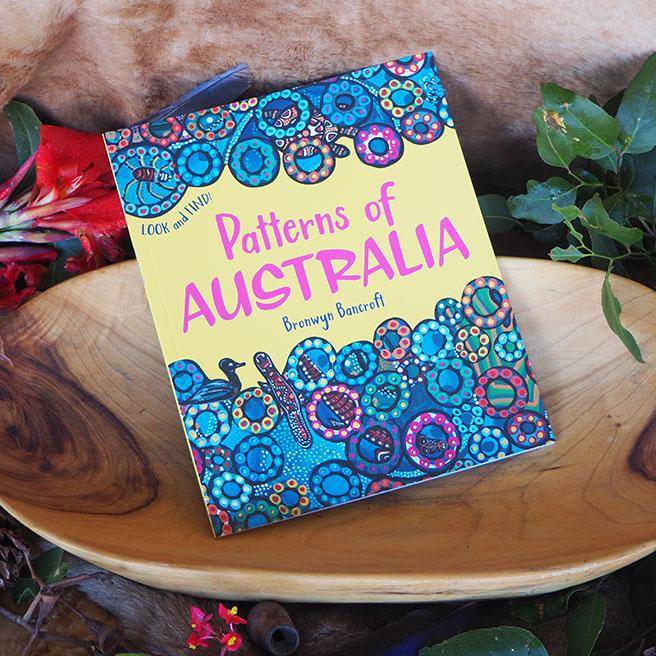 1. Patterns of Australia represents a series of Australian landscapes and habitats in "patterns", as seen through the eyes of acclaimed indigenous artist Bronwyn Bancroft.

Each landscape contains animals, birds, plants and flowers particular to that landscape hidden within it, accompanied by text evoking the place and listing the things to find. The book is designed to give children—and adults—an opportunity to see the Australian environment in a new way, as they discover that there is so much more to see around us if we only look!
Tip:
Use this book as a provocation to identify patterns on your Country
The illustrations in this text are also great to inspire creative works in your art program. You could use acrylic paints as Bronwyn has done or you could experiment with pattern making using loose parts or plasticine as an alternative.
---
2. Clever Crow by Nina Lawrence illustrated by Bronwyn Bancroft
A warm and witty tale about a hungry crow who has to be very clever when he is searching for food. Clever Crow is presented in English and Djambarrpuynu, one of the many Yolnu languages of the Indigenous people of North East Arnhem Land
Tip:
Use the AIATSIS Aboriginal Lands map to locate Arnhem Land. This is a great way to scaffold children's awareness of the diversity and difference of Aboriginal and Torres Strait Islander People.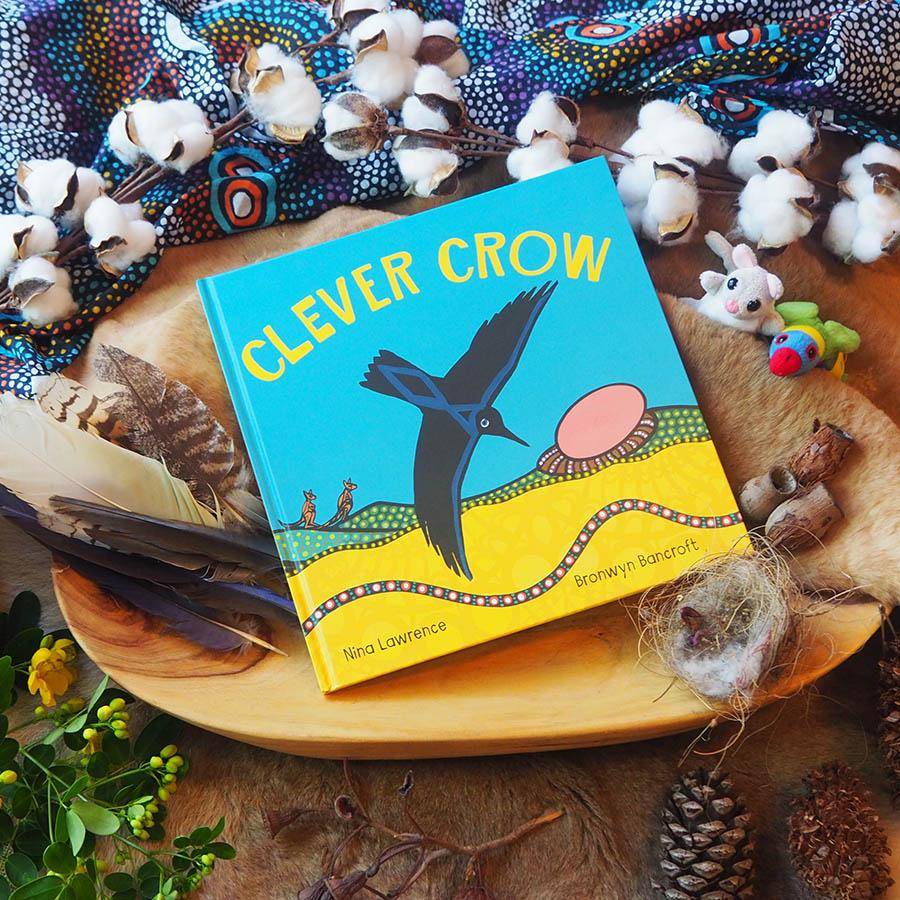 ---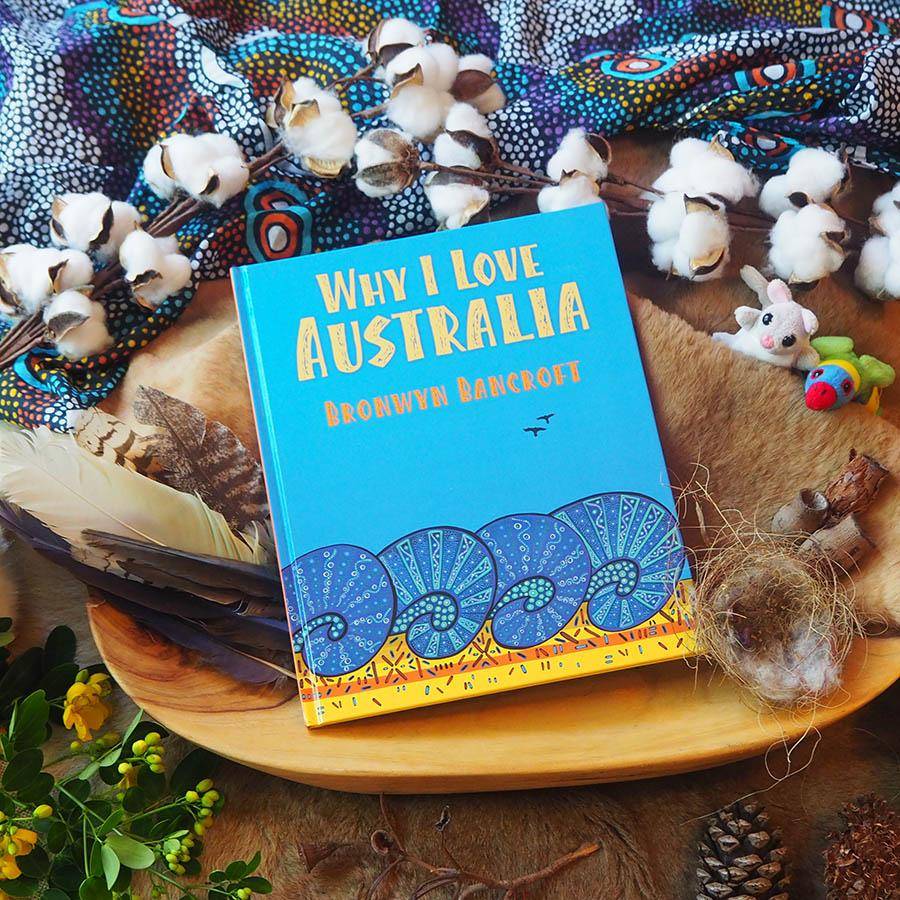 3. Why I love Australia by Bronwyn Bancroft
Gorges that plummet into serpentine shadows ...Cloaks of white that drape the rocky crags of snowy mountains ...In this magnificent celebration of country, Bronwyn Bancroft uses both images and words to explore the awe-inspiring beauty of the Australian continent, and to express the depth of her feelings for it.
Tip:
This text is a great springboard to support discussions about our Connection with Country, why we love it and why we must care for it. After reading Banfrofts book I ask children why they love Country?
Involve families by asking them to send in a picture of a place where they and their family feel connected with Country. Display these in the classroom to reflect what Country means and represents for individual children.
---
4. Kangaroo and Crocodile My Big Book of Australian Animals
Following the success of Possum and Wattle Bronwyn Bancroft has created a companion volume, Kangaroo and Crocodile.

A book of Australian animals and landscapes - from eagles to echidnas, geckos to crocodiles, from desert animals to creatures of the coral reef.

The book is designed to intrigue, captivate and nurture inquisitive minds and to celebrate the uniqueness of Australia and its words.
From eagles to echidnas, from geckoes to crocodiles, animal icons of Australia are gorgeously integrated into glorious patterned landscapes. The end of the book features an information page listing all the animals young readers will have encountered.
Tip:
Extend on this text by researching Australian native animals in your area, use these to inspire creative art experiences.
Use this text to facilitate a music and movement experience e.g. snap like a crocodile, waddle like an echidna, hope like a kangaroo or fly like an eagle.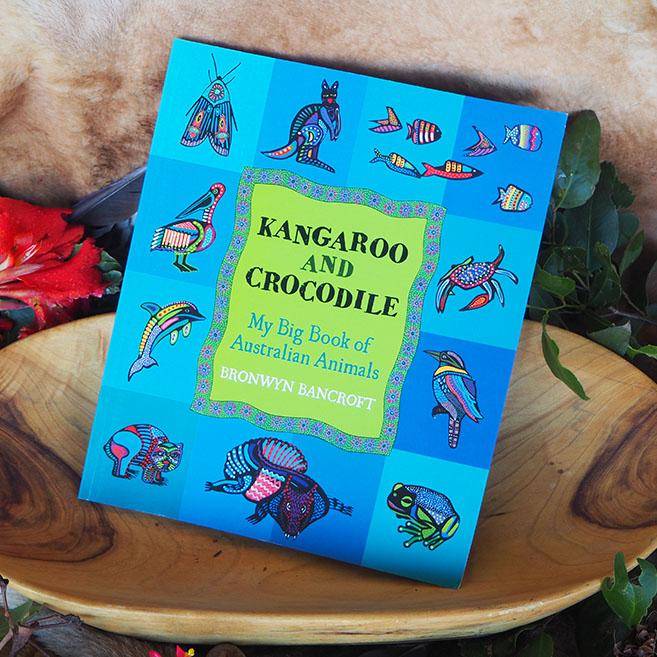 ---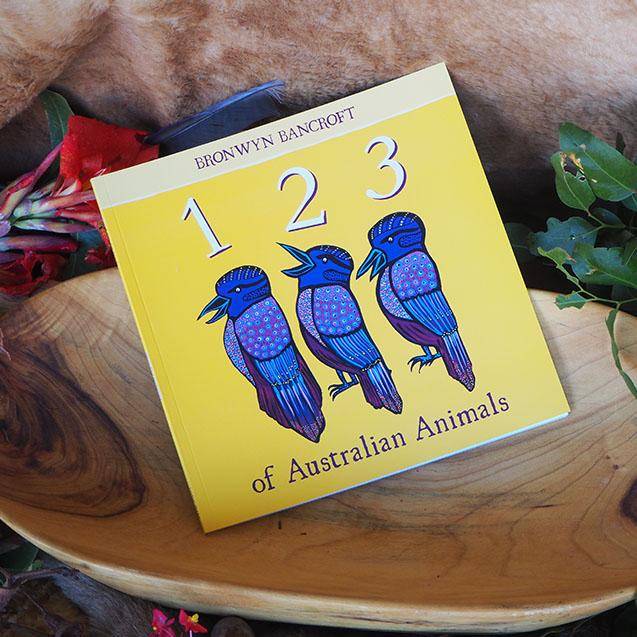 5. 123 and ABC of Australian Animals by Bronwyn Bancroft
Including Aboriginal perspectives in literacy and numeracy experiences has never been easier. These two books can be used across and number of language, writing and counting experiences.
Tip:
Ask children if they can think of other animal names starting with the letter A etc
Extend on counting experiences by going on a nature scavenger hunt and find 1 feather, 2 leaves, 3 sticks, 4 stones etc
---
Other Bancroft books that we stock and recommend include:
---