Finger puppets are a great prop to use during story time with young children to make reading fun, engaging and interactive. We have put together a list of our favourite Aboriginal storybooks to read whilst using puppets.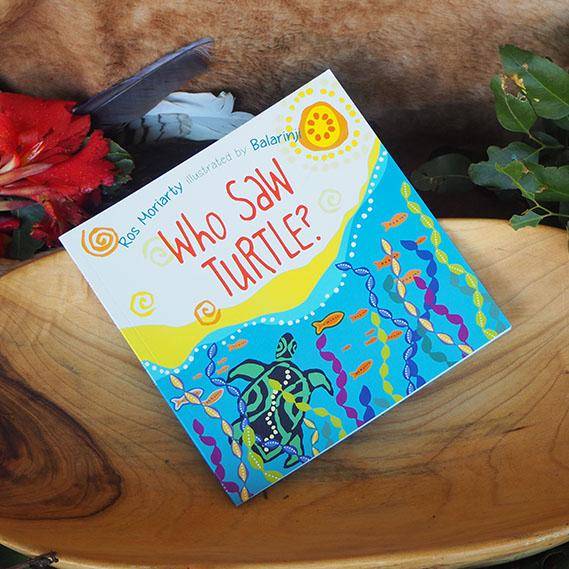 Who Saw Turtle? By Ros Moriarty
A simple story for the very young that tracks the amazing migration of turtles featuring vibrant Indigenous artwork by Balarinji.

Who saw Turtle? Did the whale with the slapping, splashing tail? Or the octopus with the dangly, stretchy tentacles? Maybe the fish with the glittery, shimmering scales?

A glorious exploration of the amazing migration of Turtle as she travels the world and then returns home to lay her eggs, illustrated by Balarinji, Australia's leading Indigenous design studio.

Ros Moriarty, author of the acclaimed memoir Listening to Country, is also the founder of Indi Kindi early literacy education.
Follow Up: Extend on this language experience by singing turtle songs such as "I had a little turtle".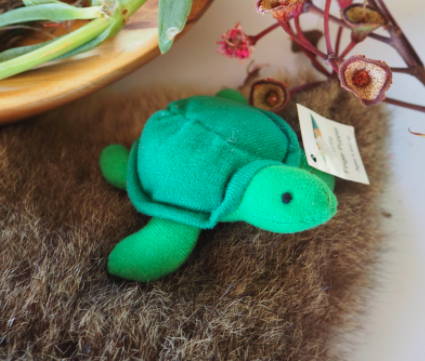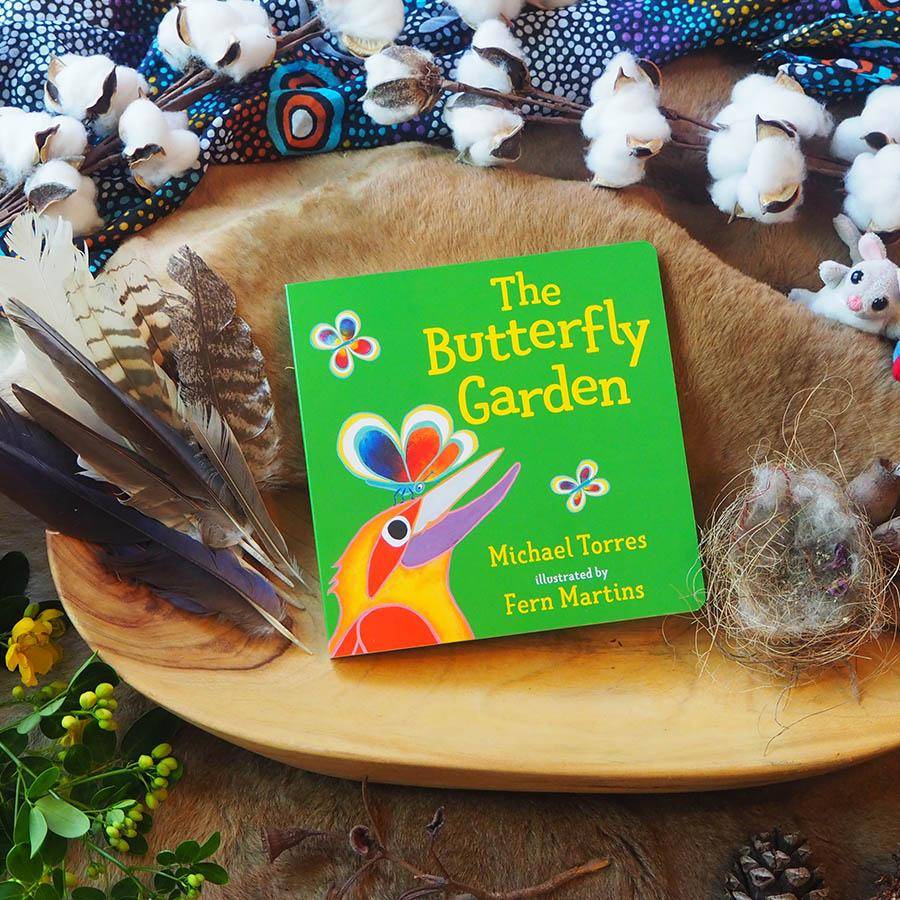 The Butterfly Garden by Michael Torres
The Butterfly Garden is an entertaining introduction to the life cycle of a butterfly - played out by a fat caterpillar, a hungry kookaburra and a supporting cast of beautiful butterflies.

Spare and simple, The Butterfly Garden also weaves in the idea of how the kookaburra may have got his laugh. Fern Martins illustrations are a mix of strong colour and transulcent beauty. Her stained-glass interpretations of the cocoon at its various stages show its ephemeral quality in a joyful and fluid way.

This feel-good board book for Early Childhood will bring a smile to all readers.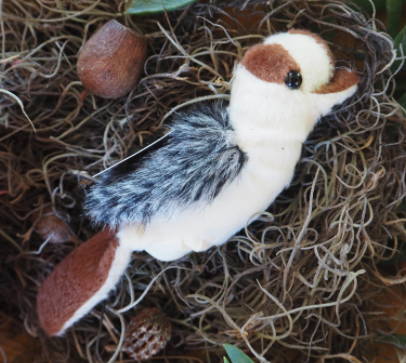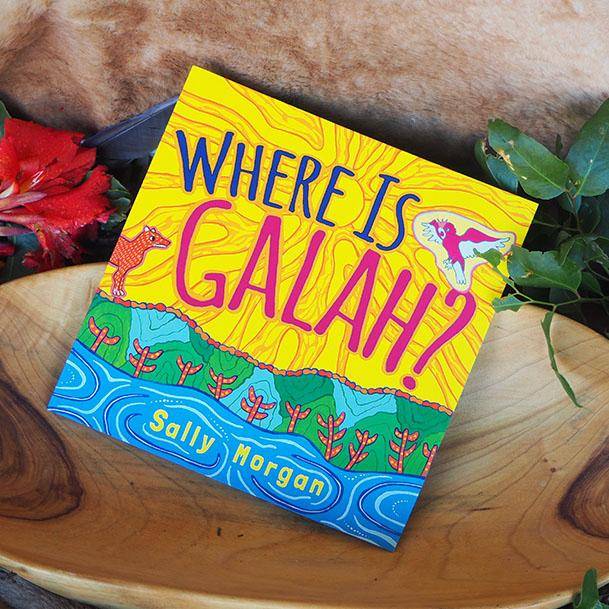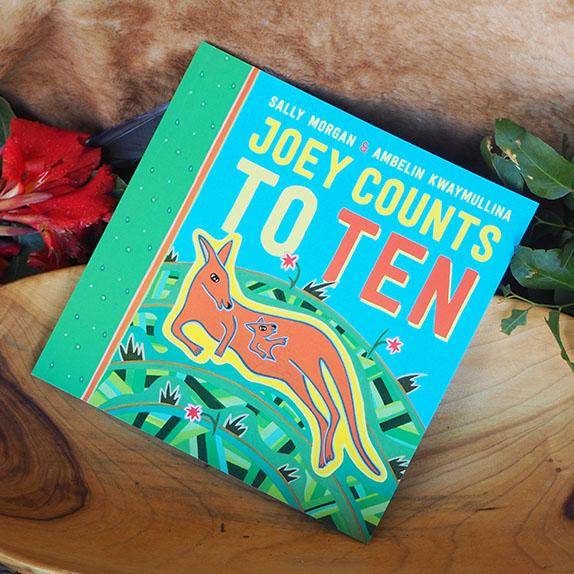 Joey Counts to Ten by Sally Morgan
In lyrical, rhythmic prose, a young joey learns how to count to ten by noticing the wonderful wildlife surrounding him in the Australian bush. The bright, colourful illustrations on each page were created by Aboriginal artist Ambelin Kwaymullina and will mesmerise children.
Beyond numbers, young readers will be introduced to iconic Australian animals, the phases of the day, changing weather and various outback sounds. The natural beauty of a day shines through the sparse text on each page.
In addition, we are subtly reminded of the comforting love of a mother kangaroo as she follows her child throughout the outback all day long asking "Little Joey, what can you see?" guiding him to learn about his world.
Best suited for very young children aged 1 – 3.
We recommend using this look alongside our plush Australian kangaroo "Tess".
On their adventure Joey meets several other animals including kookaburra, frog, emu, crocodile, lizard, magpie and possum.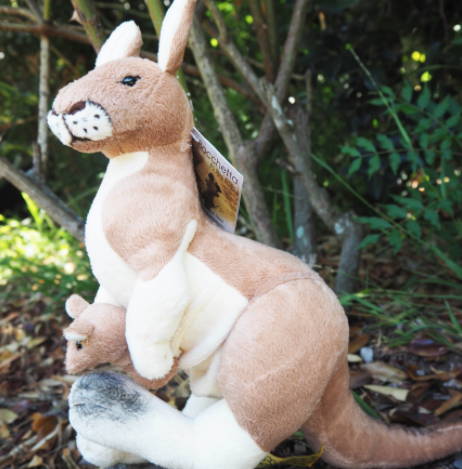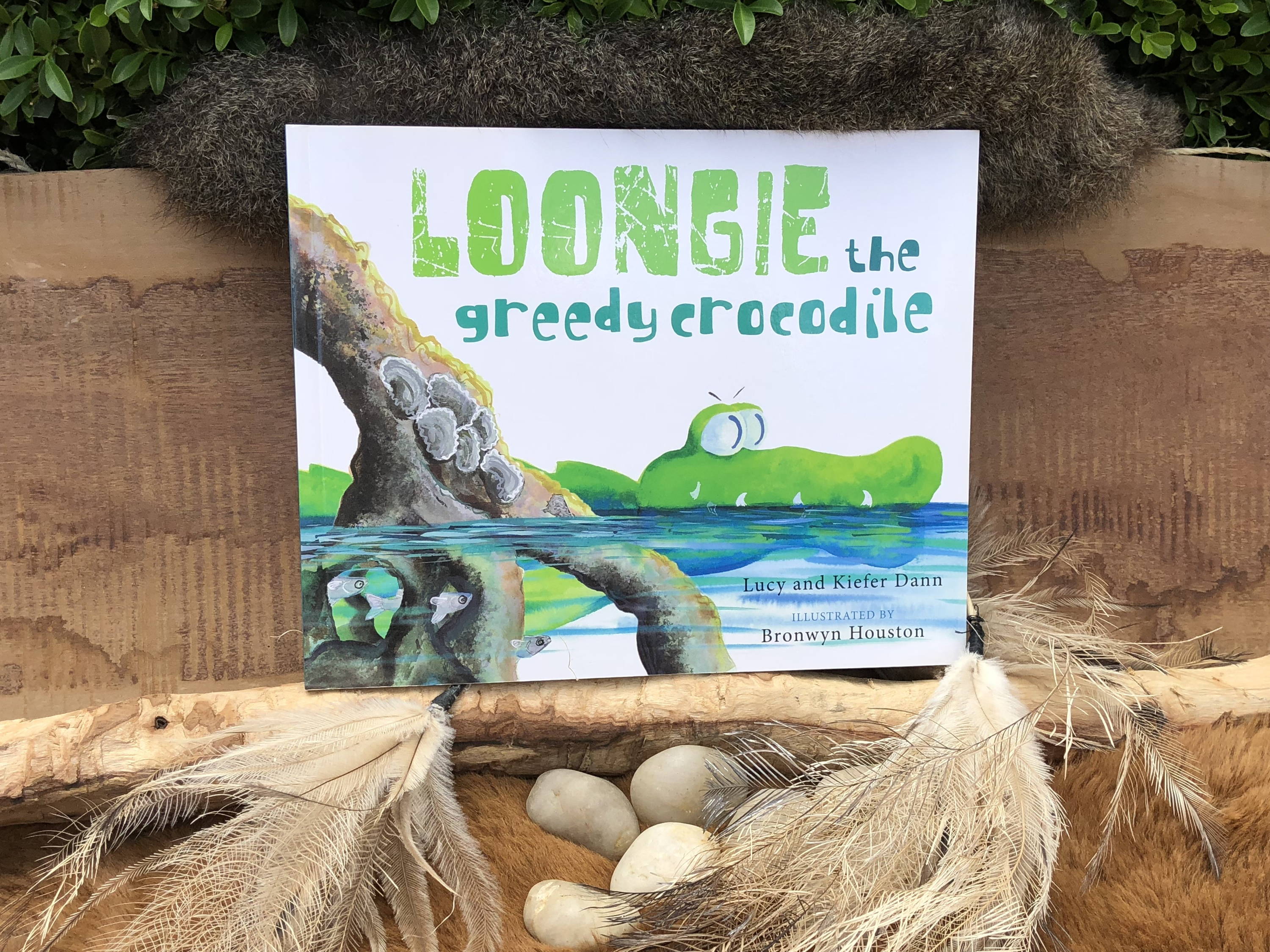 Loongie the greedy crocodile by Lucy and Kiefer Dann
Loongie is a greedy saltwater crocodile who lives among the mangroves at Walaman Creek in the remote Kimberley region of Western Australia. He has no friends and no-one will come near the creek while he's around. Loongie soon learns why being greedy has its consequences.
Tell this fun story with out fun crocodile finger puppet.