Posted on
Santa Clause is coming!
Here are some great items to pop down on Christmas list.
---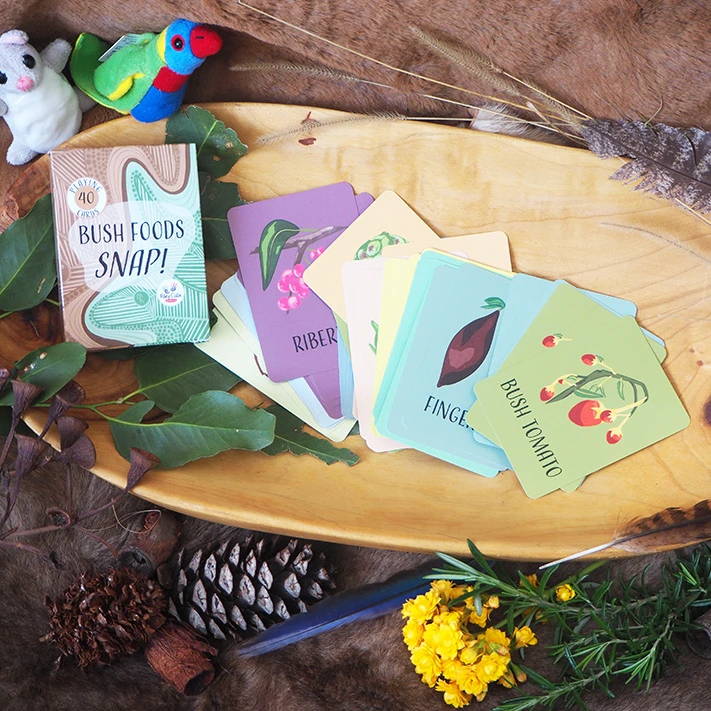 For thousands of years, Aboriginal people have utilised and cared for the Australian landscape. Plant foods consumed across the continent varies greatly, and the harvesting of these foods forms an important part of cultural, spiritual and community life.
With this Snap Game (which can also be used as a Memory Game), children can learn about the important concept of matching pairs and also learn about some Australian native plant bush foods.
---
Betsy is another favourite of our Australian quality stuffed animal souvenirs. She sits 28cm/11″ high.
Beautiful hand made loveable gift
Lifelike and cuddly koala plush toy
Made using highest quality acrylic fur
Machine washable
---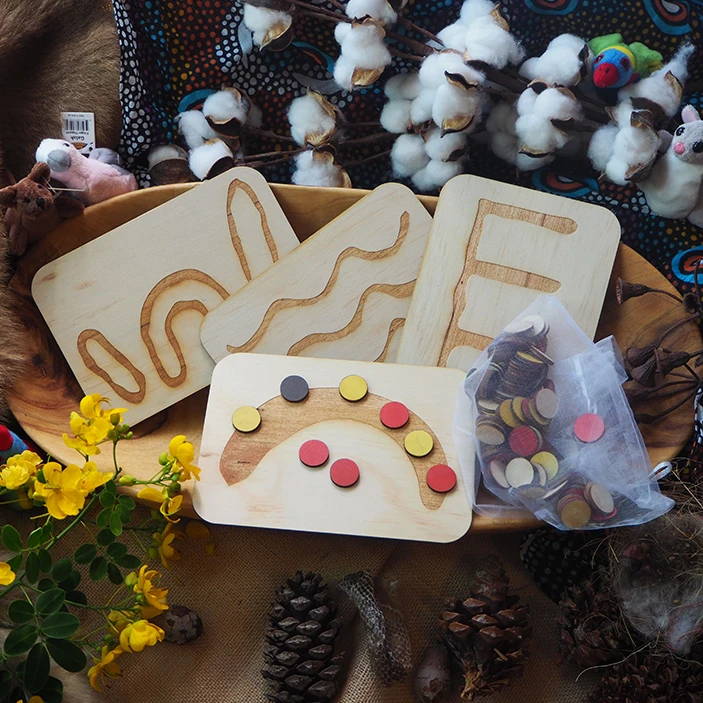 Indigenous Symbols Tracing Board Set

A great hand eye coordination activity featuring 4 boards engraved on both sides with 8 Indigenous symbols (being man, woman, moon, emu tracks, smoke, kangaroo tracks, possum tracks and human tracks).
The natural and coloured wooden discs included in the set are used to replicate the symbols either by placing along the lines of each shape on the board or recreating the shape beside the board. This activity promotes fine motor and coordination skills as children are picking up and placing the discs on the boards using the pincer grip action, as well as introducing them to Aboriginal culture.
---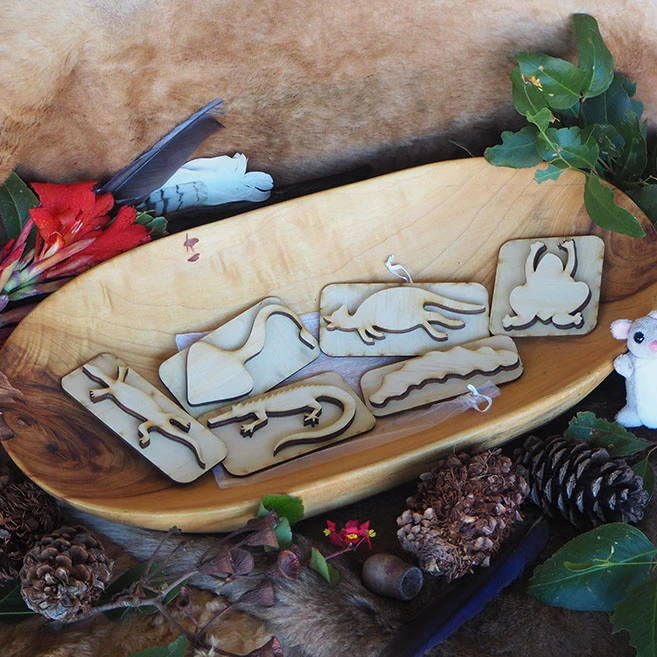 We have used the Australian animal off cuts from our Double-Sided Indigenous Memory Game to make these entertaining stamps that kids will enjoy playing with in sand, in playdough or as a craft activity. The top side of the stamp is engraved with the animal and the other side features the double-layered animal – thick enough to create a great impression!
---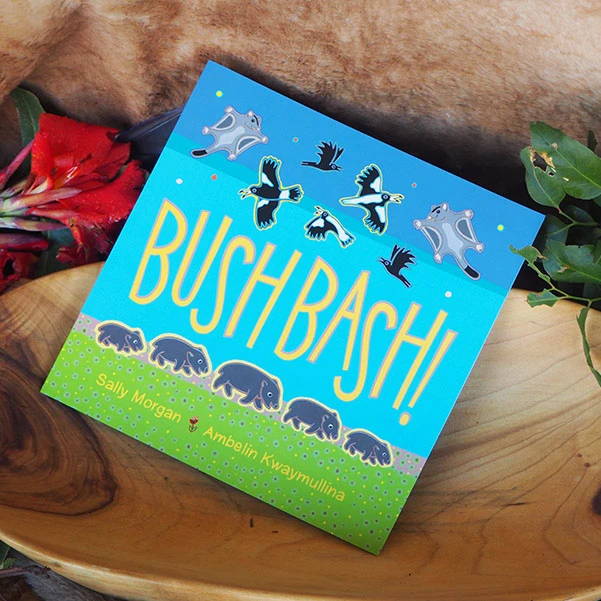 Dingo is headed somewhere looking excited, and the other animals want to know where he's going. Dingo won't say, so the others follow along in hot pursuit – two nosy numbats, three flying frogs, four burrowing bilbies … The animals are in for a surprise when Dingo's final destination is revealed on the last page.

As well as being a counting book, this is a seek-and-find story. There is one aboriginal artefact plus one non-native animal on each colourful spread
---