"Hello to You, Moon" by Sally Morgan
Not all creatures are night animals, but all creatures respond to the moon.
In Hello to You, Moon beautiful counting verse and luminous artwork bring to life the mystery and wonder of moonlight's effect on us all.

About the Author

Sally Morgan is an Indigenous writer and artist who was born in Perth in 1951. She belongs to the Palkyu people of the eastern Pilbara in Western Australia. Sally is best known for her award winning book, My Place, which charts the history of her family. Sally is now specialising in writing and illustrating books for children and young people. Her personal interests are reading, taking her dogs for a walk and gardening.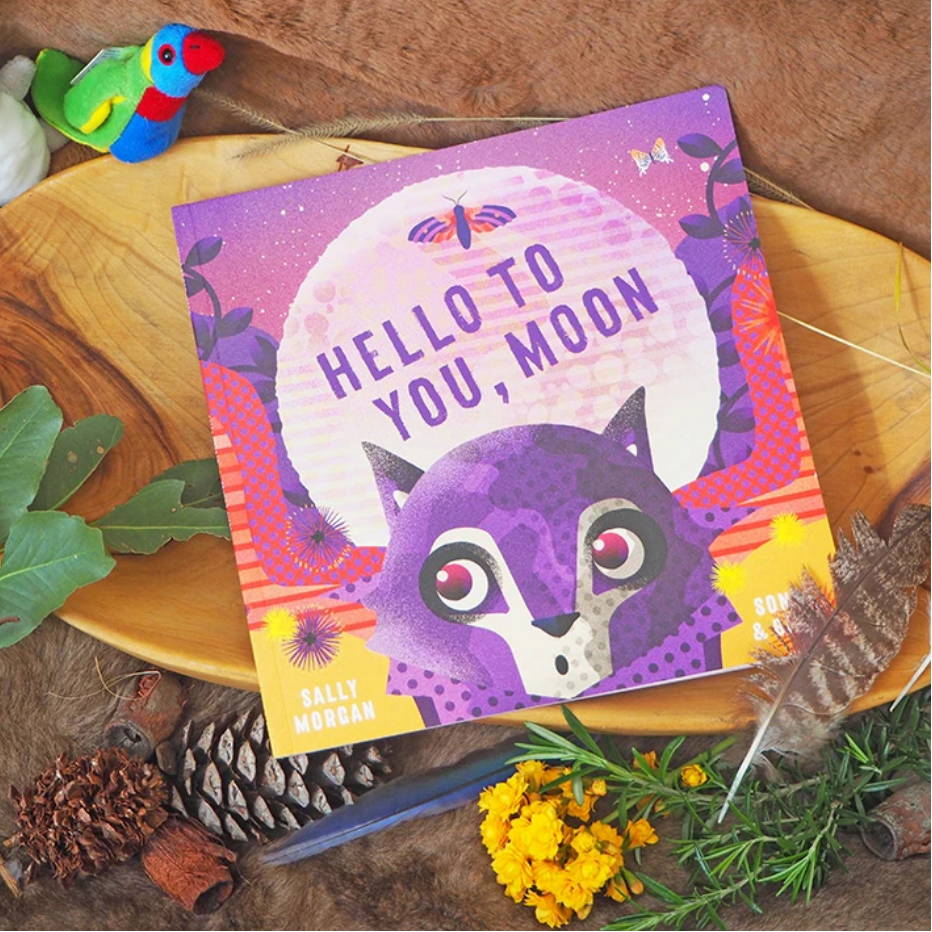 ---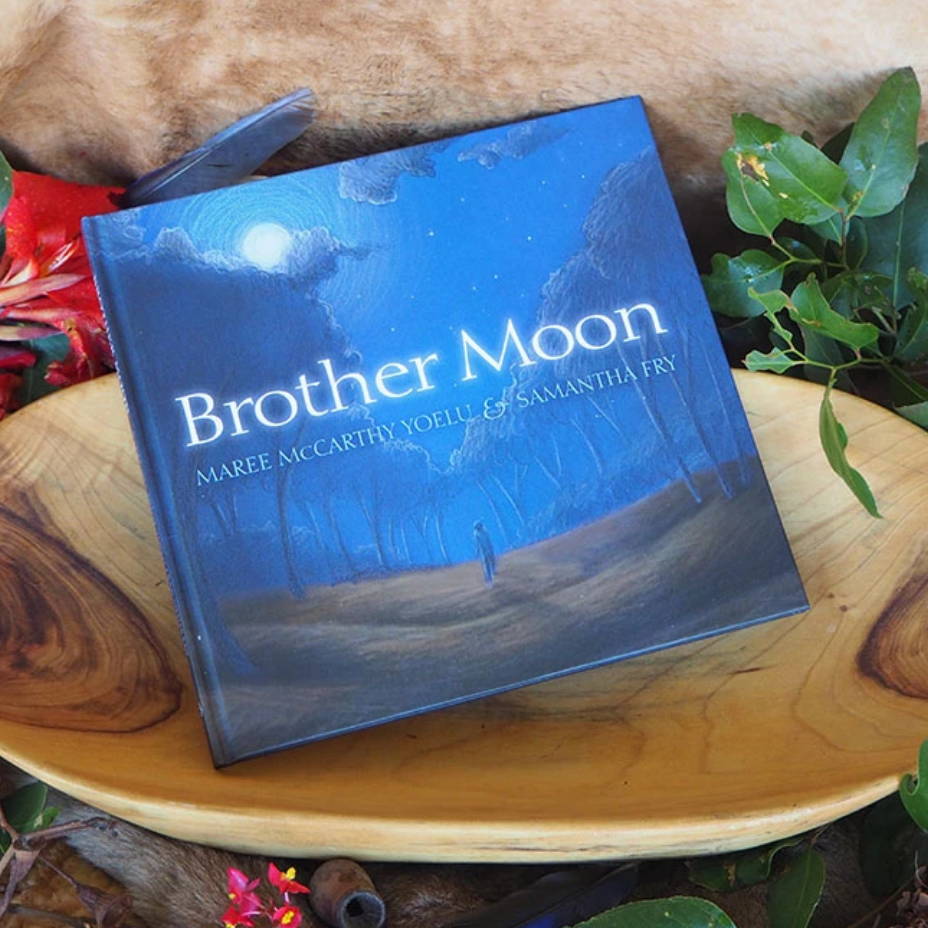 "Brother Moon" by Maree McCarthy Yoelu
Great-Grandpa Liman lives in a small house by the sea. There are no lights — just stars as far as the eye can see.

Brother Moon is a powerful story lovingly told by a great-grandfather to his great-grandson. Beneath the dark sky of the Northern Territory, Hippy-Boy is captivated when Great-Grandpa Liman tells him the mysterious story of his brother and how it guides his connection to Country.

Great-Grandpa is a masterful storyteller and, as the tale unfolds, he finally reveals his brother is the moon — a wonder of the universe. Hippy-Boy learns how his greatgrandfather uses the phases of the moon when he goes hunting and fishing, and why it is important for us all to have an understanding of the natural world.

Liman (Harry Morgan), the author's grandfather, was a respected Wadjigany man — a leader amongst his people and the community. Liman was born at Manjimamany in the Northern Territory in 1916. He was a canoe maker, hunter, community mediator, and a family man who lived off the land and travelled the seas. Liman spoke Batjamalh, his first language, and other languages from the Daly River area.
---
"Bubbay's Desert Adventure" by Josie Boyle
Bubbay is lonely, with only the starts as friends. He lives in the outback tending his goats and sleeps under the stars. One night, Bubbay wishes for something he has never had — the stars hear him and, with the help of the magical Gubarlee and such as kangaroo, emu, crow and bower bird, Bubbay begins a quest to make his wish come true. A story that is full of magic, combined with richly textured illustrations.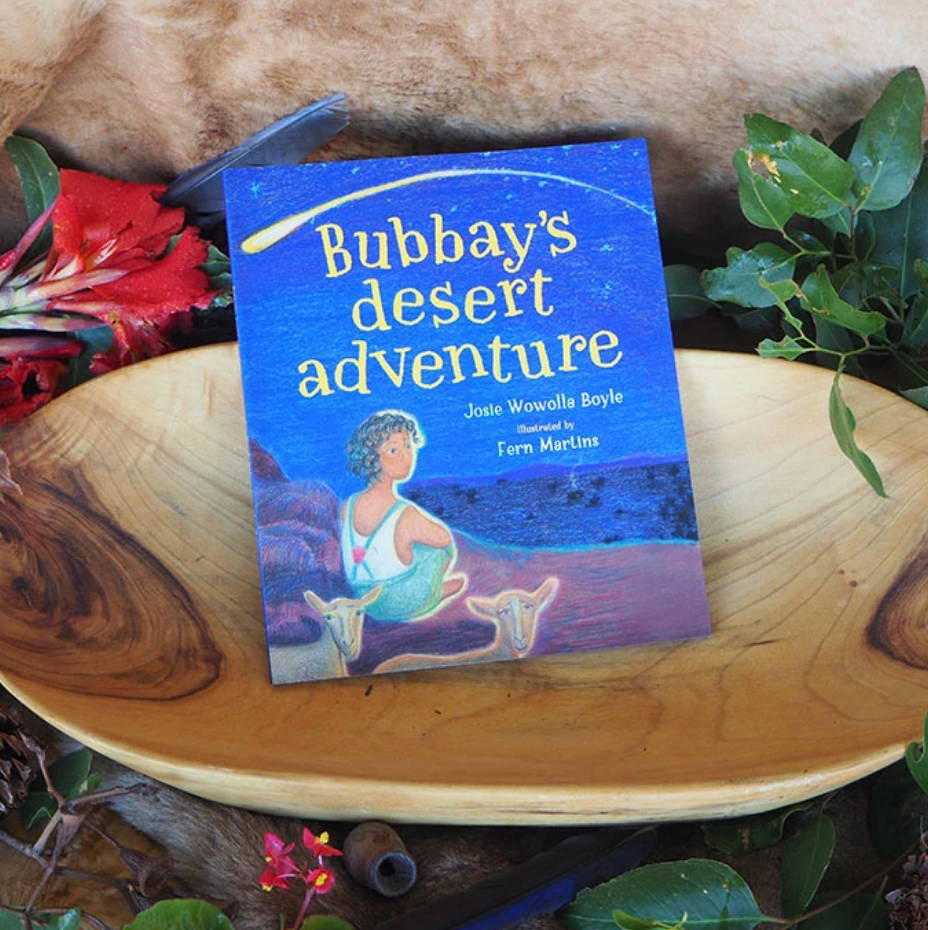 ---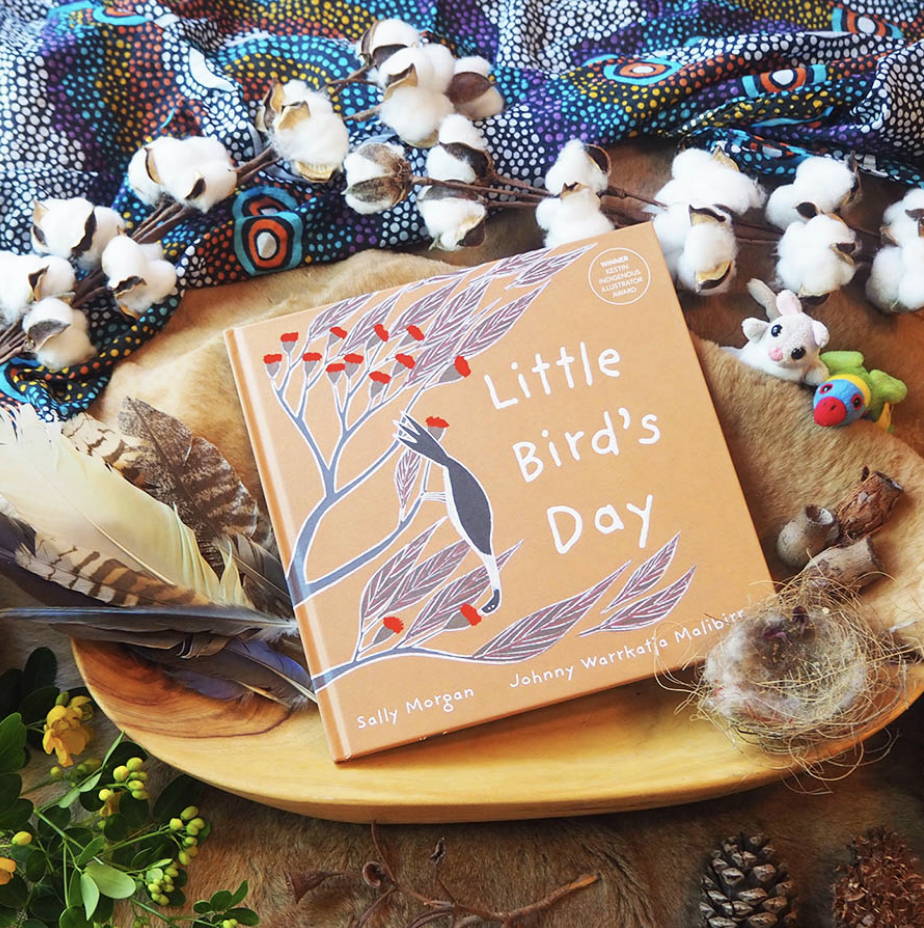 "Little Birds Day" by Sally Morgan
A simple, universal story of a day in the life of Little Bird as she sings the world alive, flies with Cloud, travels with Wind, nestles with Moon and dreams of flying among the stars.

Sally Morgan's beautiful words and Johnny Warrkatja Malibirr's sensitive artwork combine to make this a beautiful, distinctive publication with global appeal. Johnny infuses his illustrations with his fine-art aesthetic, his traditional motifs and a quirky sense of humour.
---