A needle-felted space astronaut for the outer space-loving child.
These astronauts have been meticulously created not by asteroids, but by the hands of artisans from Nepal.
Product Details:
Ethically hand-felted from 100% New Zealand wool

Coloured with azo-free dye, safe for children and pets

Height: 14cm

Weight: 15g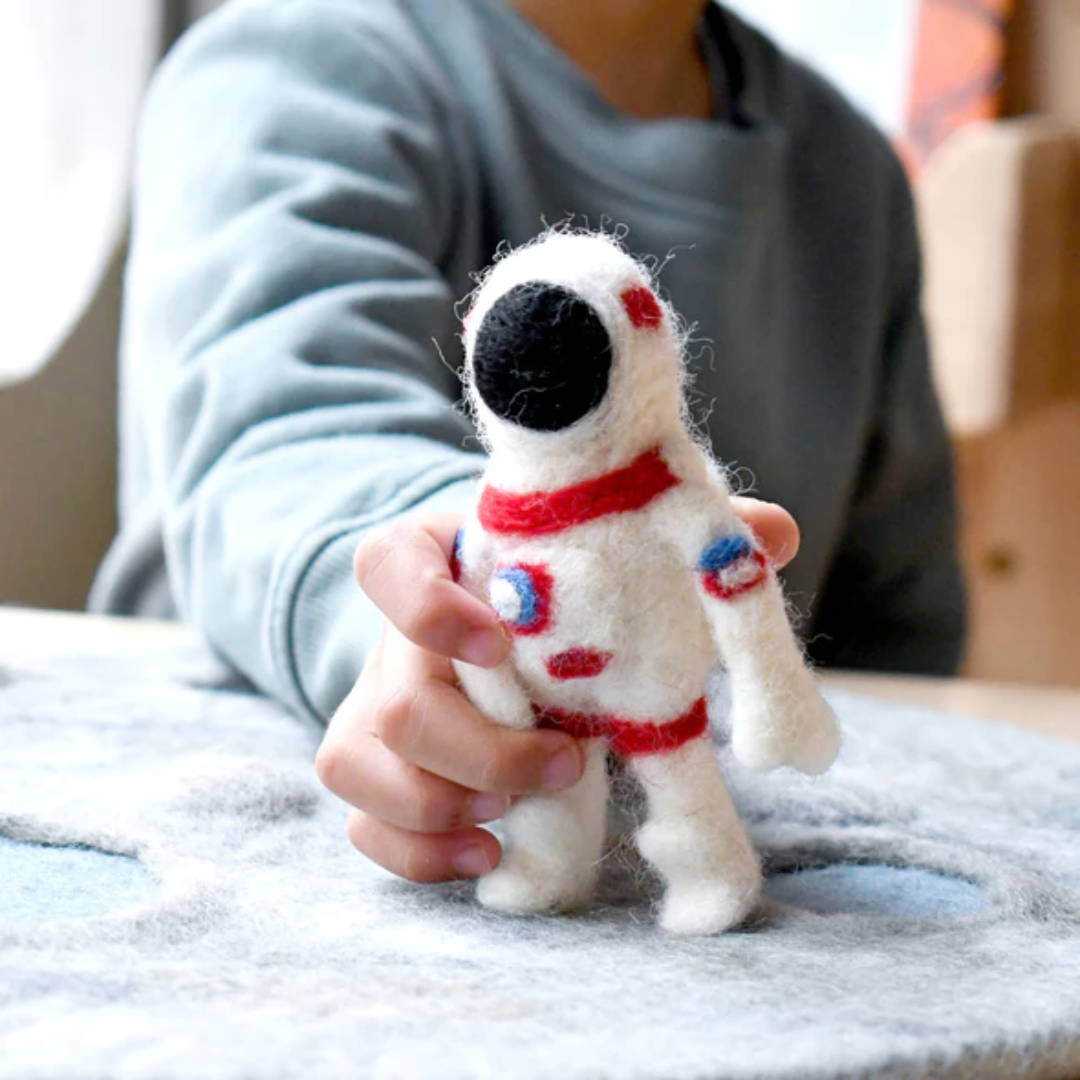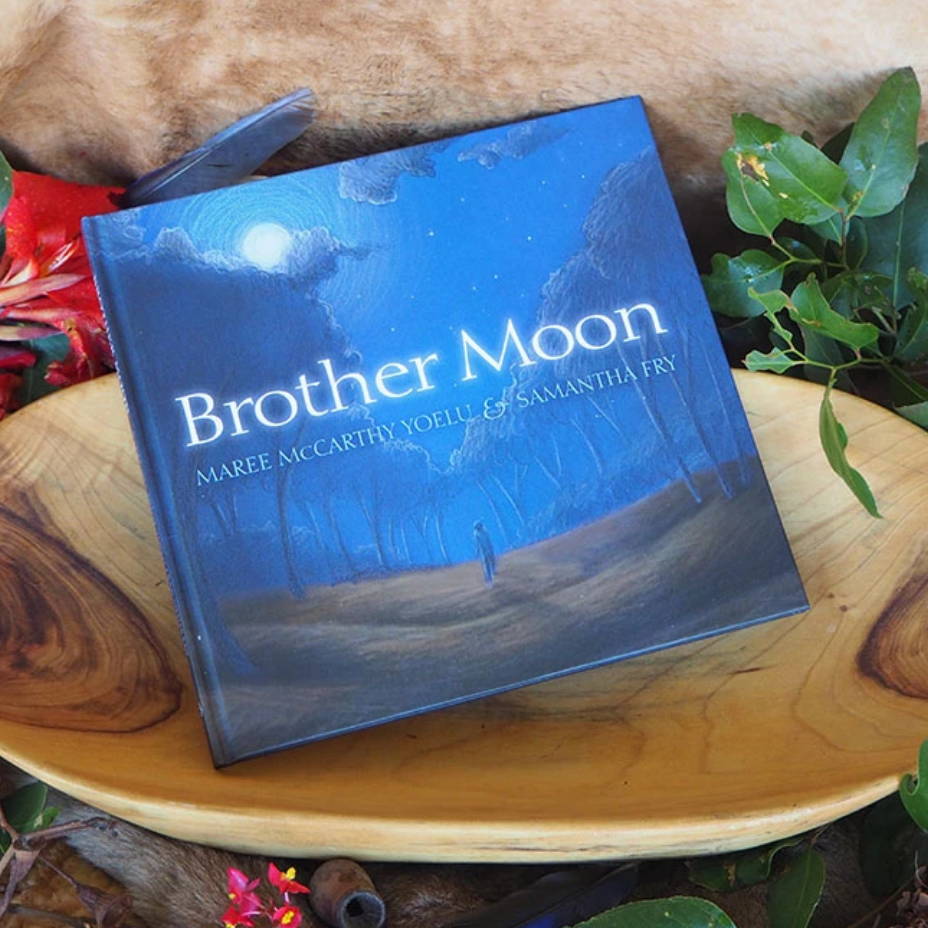 "Brother Moon" by Maree McCarthy Yoelu. Illustrated by Samantha Fry
Great-Grandpa Liman lives in a small house by the sea. There are no lights — just stars as far as the eye can see.

Brother Moon is a powerful story lovingly told by a great-grandfather to his great-grandson. Beneath the dark sky of the Northern Territory, Hippy-Boy is captivated when Great-Grandpa Liman tells him the mysterious story of his brother and how it guides his connection to Country.

Great-Grandpa is a masterful storyteller and, as the tale unfolds, he finally reveals his brother is the moon — a wonder of the universe. Hippy-Boy learns how his greatgrandfather uses the phases of the moon when he goes hunting and fishing, and why it is important for us all to have an understanding of the natural world.

Liman (Harry Morgan), the author's grandfather, was a respected Wadjigany man — a leader amongst his people and the community. Liman was born at Manjimamany in the Northern Territory in 1916. He was a canoe maker, hunter, community mediator, and a family man who lived off the land and travelled the seas. Liman spoke Batjamalh, his first language, and other languages from the Daly River area.
"Bubbay's Desert Adventure" by Josie Wowolla Boyle. Illustrated by Fern Martins
Bubbay is lonely, with only the starts as friends.
He lives in the outback tending his goats and sleeps under the stars.
One night, Bubbay wishes for something he has never had — the stars hear him and, with the help of the magical Gubarlee and such as kangaroo, emu, crow and bower bird, Bubbay begins a quest to make his wish come true.
A story that is full of magic, combined with richly textured illustrations.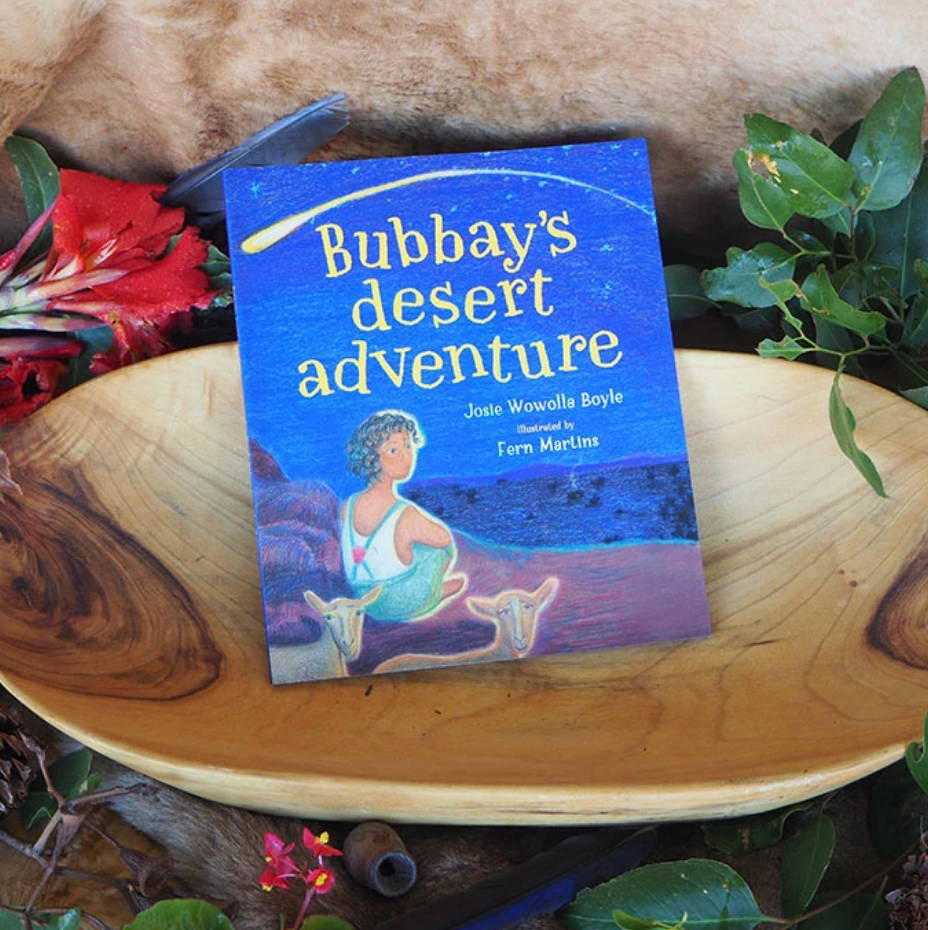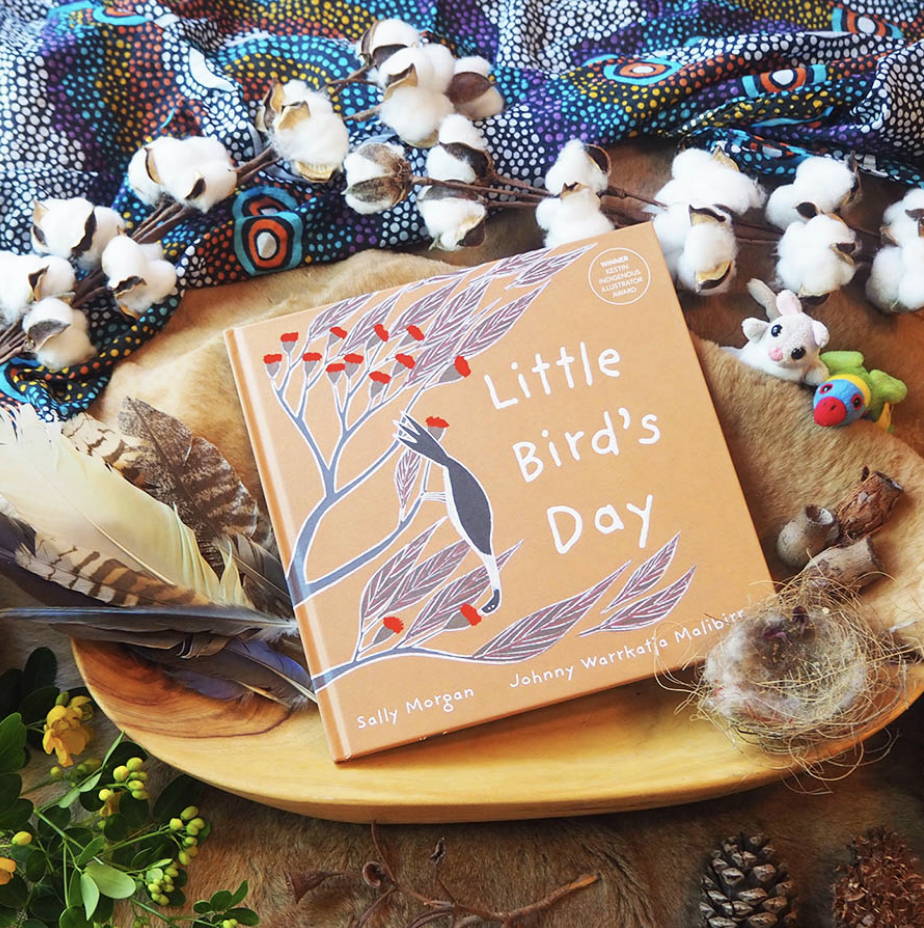 "Little Birds Day" by Sally Morgan. Illustrated by Johnny Warrakata Malibirr
A simple, universal story of a day in the life of Little Bird as she sings the world alive, flies with Cloud, travels with Wind, nestles with Moon and dreams of flying among the stars.

Sally Morgan's beautiful words and Johnny Warrkatja Malibirr's sensitive artwork combine to make this a beautiful, distinctive publication with global appeal. Johnny infuses his illustrations with his fine-art aesthetic, his traditional motifs and a quirky sense of humour.
"Staircase to the Moon" by Bronwyn Houston
The adventure of a girl and her grandfather who sneak out at night to climb the staircase to the moon.
They brave bloodthirsty mosquitoes, dive-bombing bats, giant boab trees and sinking mangrove mud before making it to the foot of the staircase.
They climb the steps and leap like acrobats on the moon's surface. Based on a natural phenomenon occurring in Broome in Australia's north west.
As the full moon rises, it reflects across the mudflats creating the illusion of a staircase.
A good book to use when the children are interested in space to embed an Aboriginal perspective.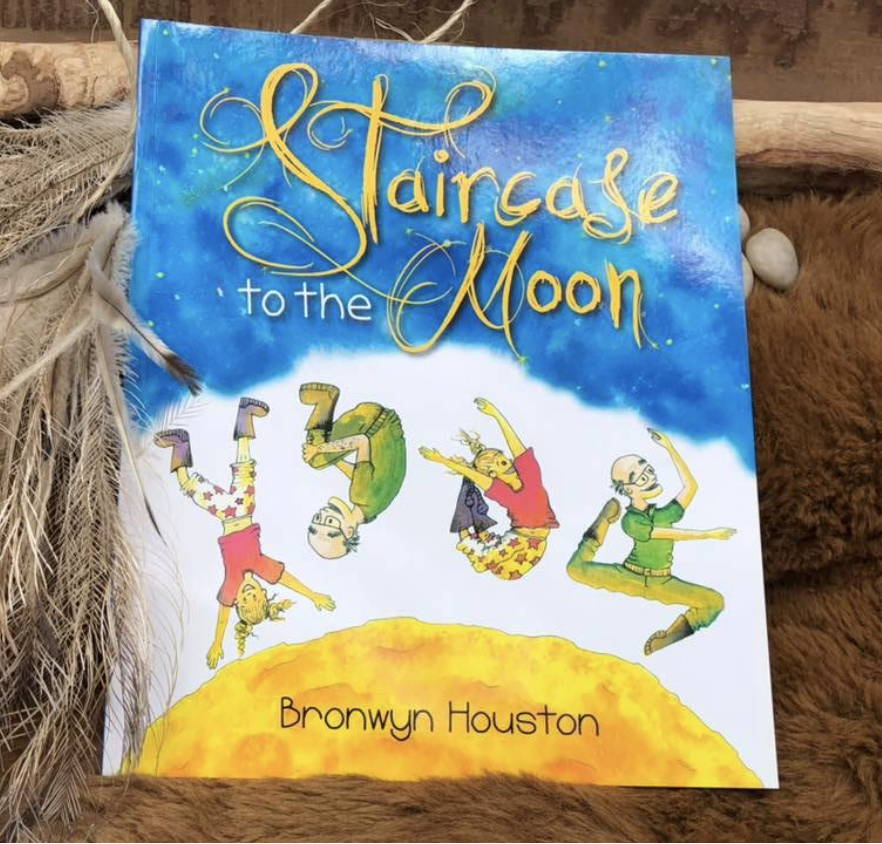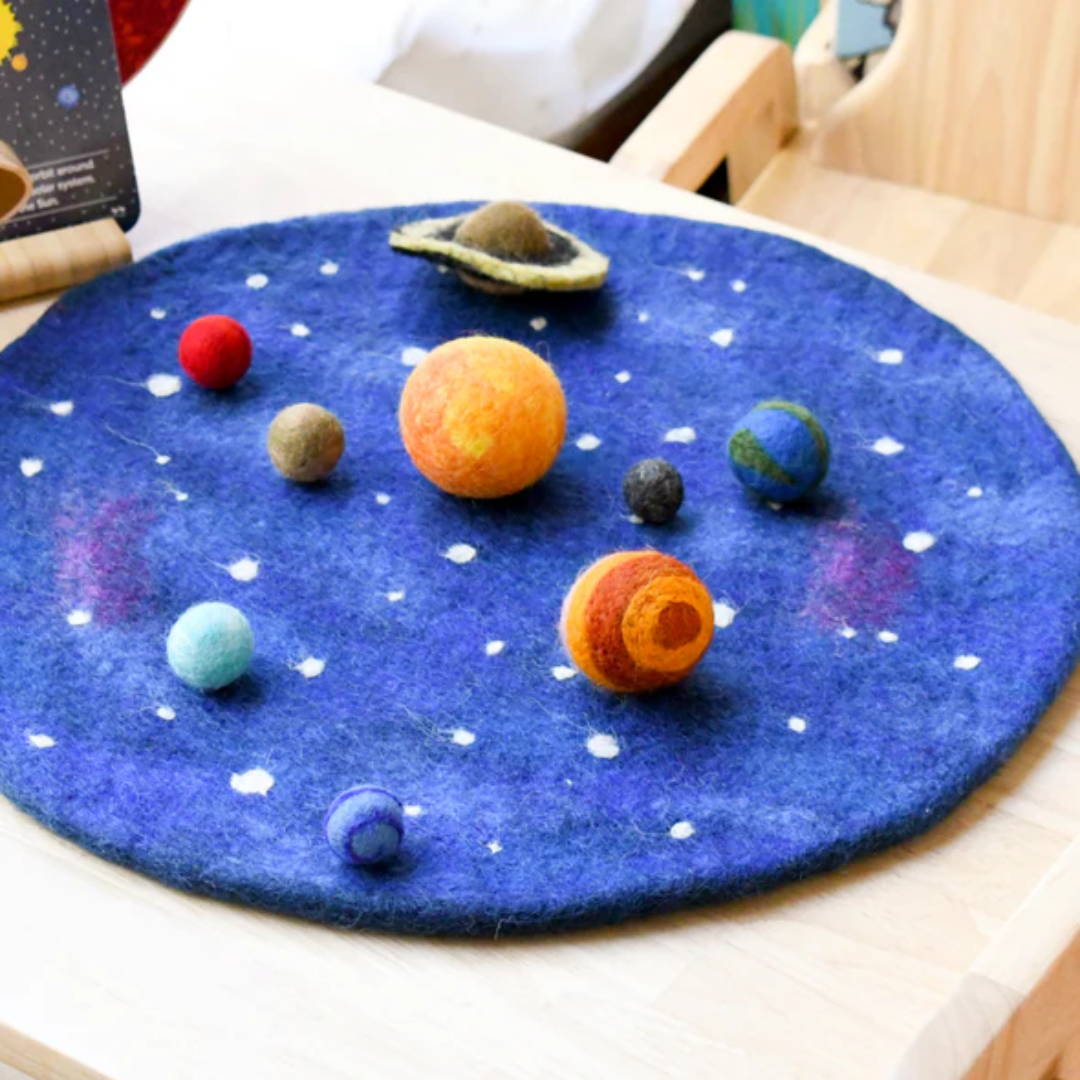 Solar System Outer Space Play Mat with Felt Planets
A galactic playscape play mat for the space-obsessed kid. This set of galactic play mat and the solar system is handmade from felt. The Solar System and its Planets (Sun, Mercury, Venus, Earth, Mars, Jupiter, Saturn, Uranus, Neptune) are removable and can be placed around the play mat.
These circular felt playscapes, at 40cm diameter, are a good size for a play table. They are the latest in our range of play mats for a sensory playtime.
Ethically

hand-felted

from 100% New Zealand wool

Coloured with azo-free dye, safe for children and pets

Diameter of playmat: 40cm

Thickness: 3cm

Diameter of Sun (largest): 5cm

Diameter of Mercury (smallest): 2cm

Weight: 290g
"Deadly Science Book 5: The Solar System" by Australian Geographic. Edited by Corey Tutt
From planets made of gas, to stars made of fire, our vast Solar System is filled with mysteries still to be explored and solved.
Did you know that the world's first astronomers were Indigenous Australians over $35,000 years ago? These Australians were the first humans to closely observe and note the movement of the planet and stars in space.

So, buckle up and get ready to navigate the nebulas and comets with us as we explore space and begin to unravel the intricacies of our little corner of the Milky Way.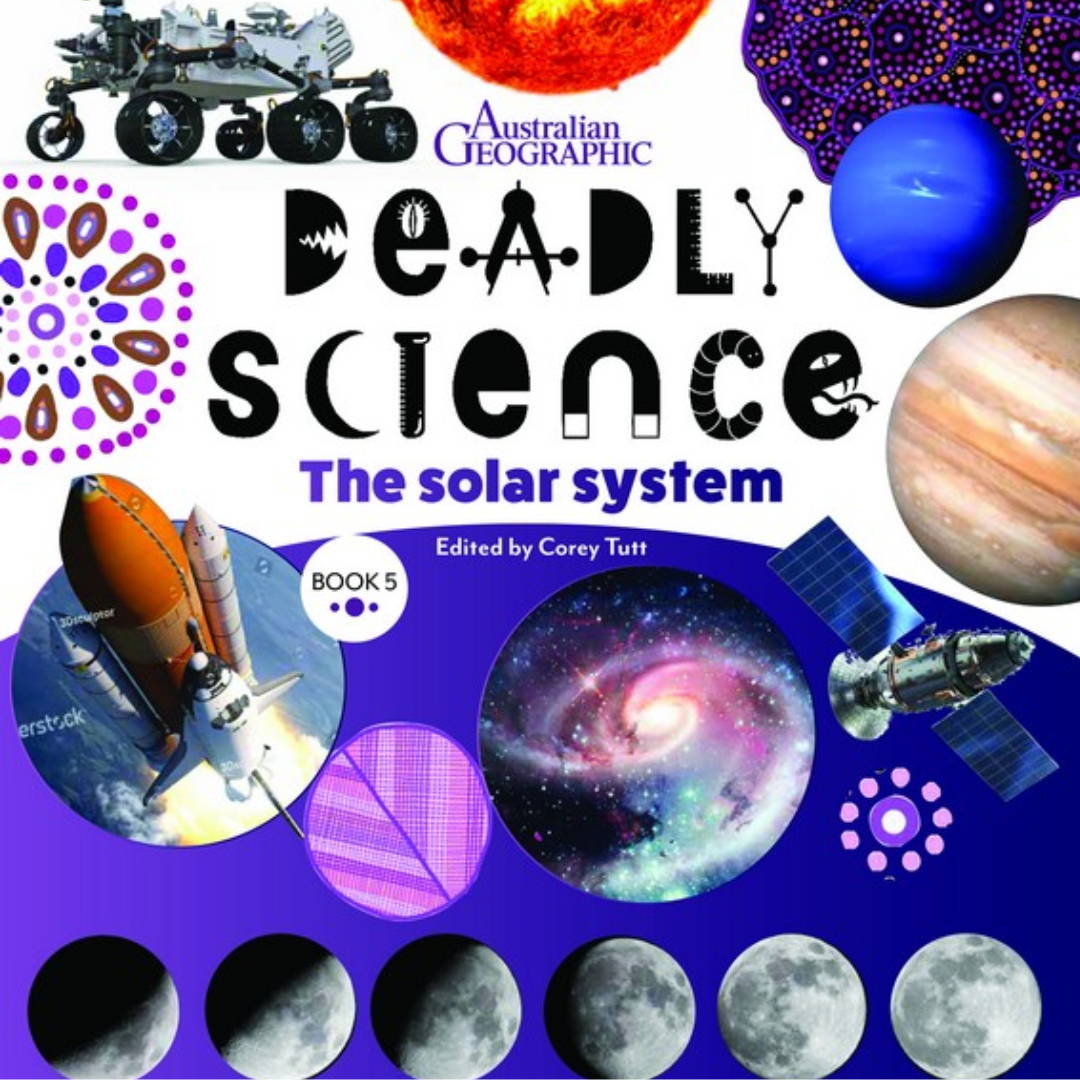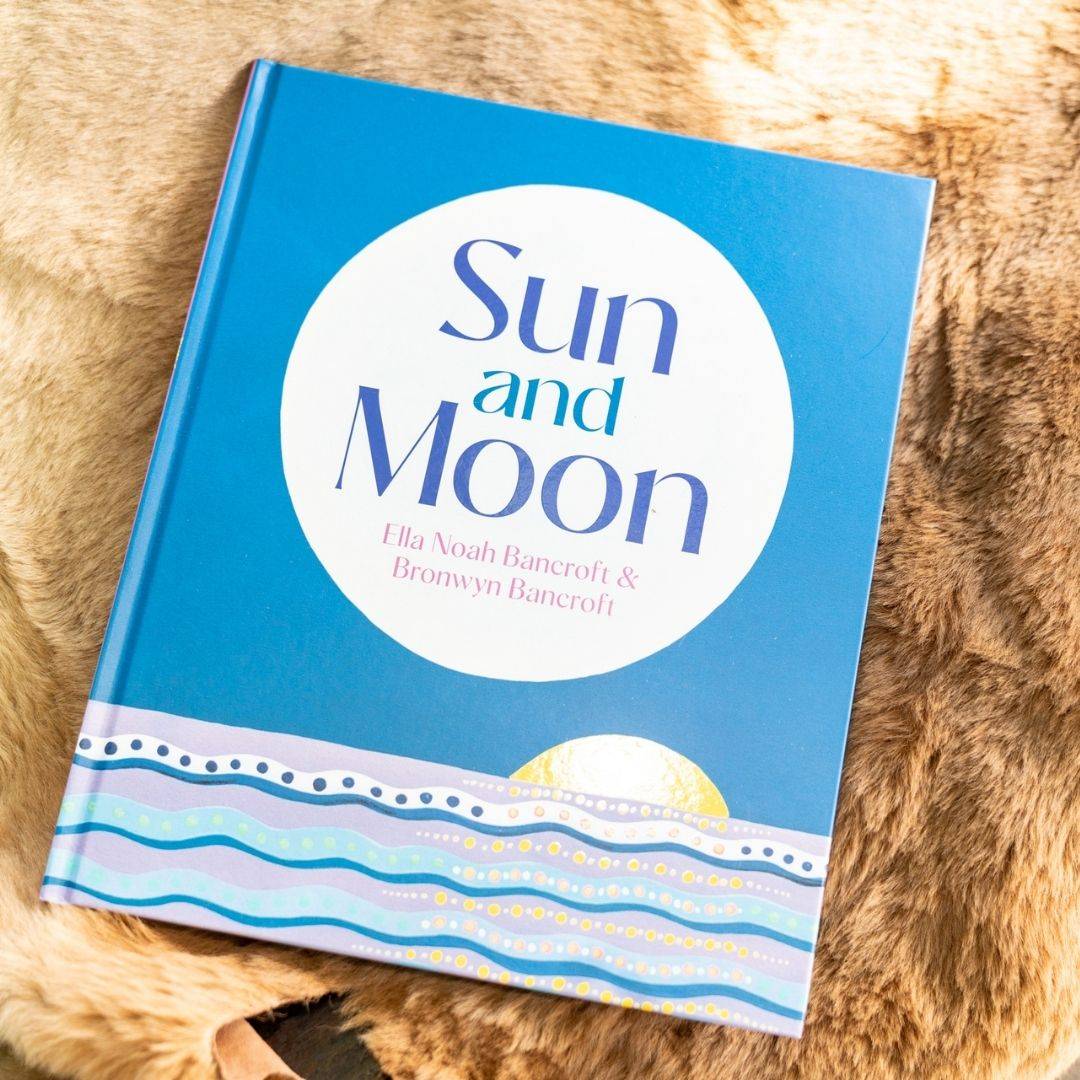 "Sun and Moon" by Ella Noah Bancroft. Illustrated by & Bronwyn Bancroft
Buhwi Bira is a warrior, and his sister Baribun is a dreamer.
With very different personalities, can brother and sister work together?

A gorgeous story about the power of sibling bonds from Ella Noah Bancroft and Bronwyn Bancroft.
"The Emu Who Ran Through the Sky" by Helen Milroy
The emus couldn't fly, but did they sit around looking sad? No! They made sure everyone knew just how fast they could run. Except for poor Lofty...

Lofty, a young emu desperately wants to win a big emu race, but he is slow and clumsy - and his first race ends in disaster! But, Lofty realises there is another way to win the race.

He enlists the help of his Bush Mob friends Eagle, Sugar Glider and Bat - who are all excellent fliers - to teach him to fly. But it is Bush Mob's inventor, Platypus, who designs the Feathery Paraglider that allows Lofty to win the day!
Tales from the Bush Mob is a series of books about the Bush Mob, a group of animals who work together to solve problems. The first in the series Willy-willy Wagtail, introduced Willy Wagtail and Gusto the Wind, who save the animals from a bushfire.

Each book shares a rich landscape of characters and places, including Lofty the emu, Eagle, Sugar Glider, Bat, Platypus, Koala, Wombat, Kookaburra, Echidna, Kangaroo. These stories emphasise the value of respect for First Nations culture and country, as well as the importance of courage, perseverance and wisdom to bind communities together. The Emu Who Ran Through the Sky& is the second book in the series.