Today we read "A Home For Bilby" by Joanne Crawford and illustrated by Grace Fielding.
It is the story of a frightened little Bilby who is looking for a new home and finds one with the help of the other animals.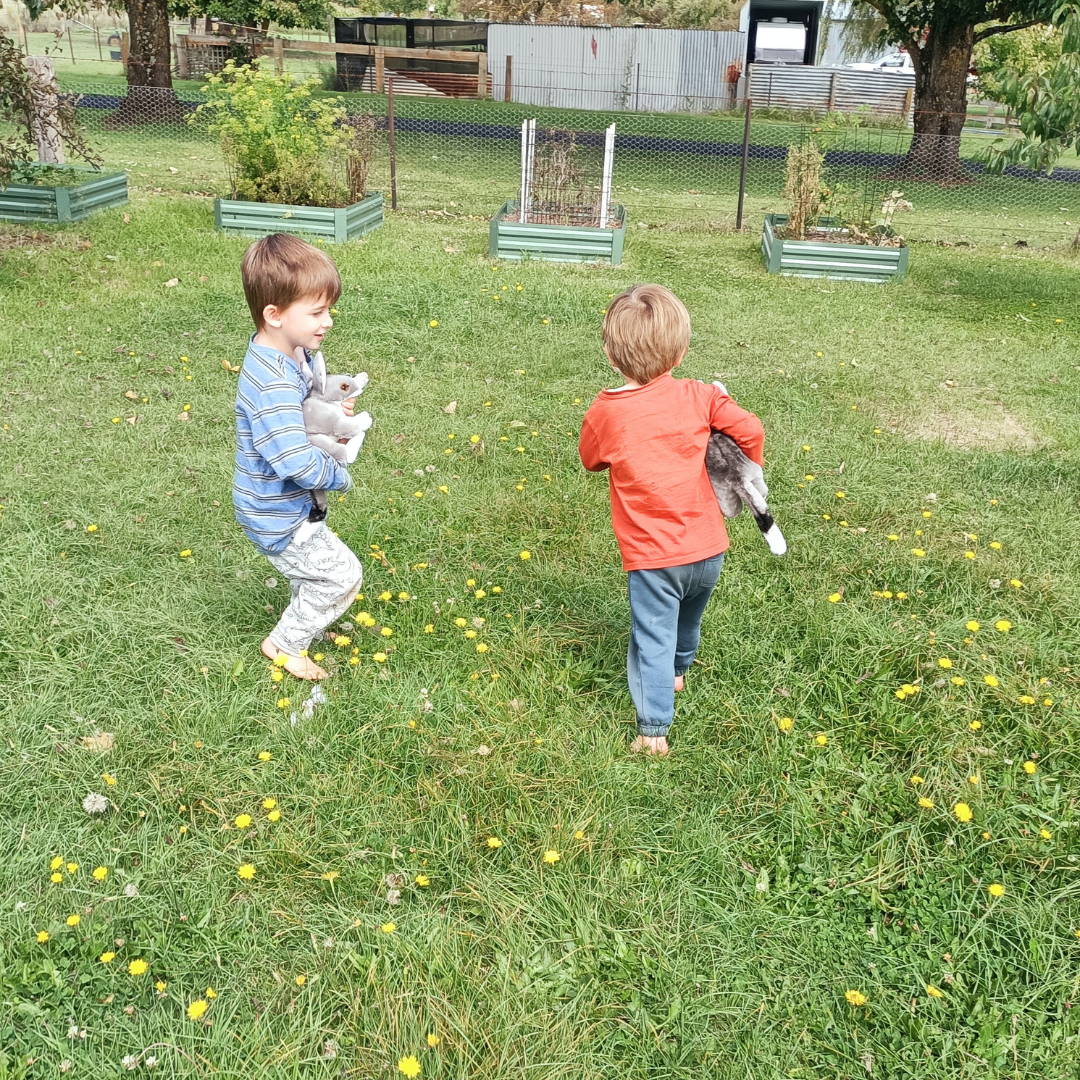 ---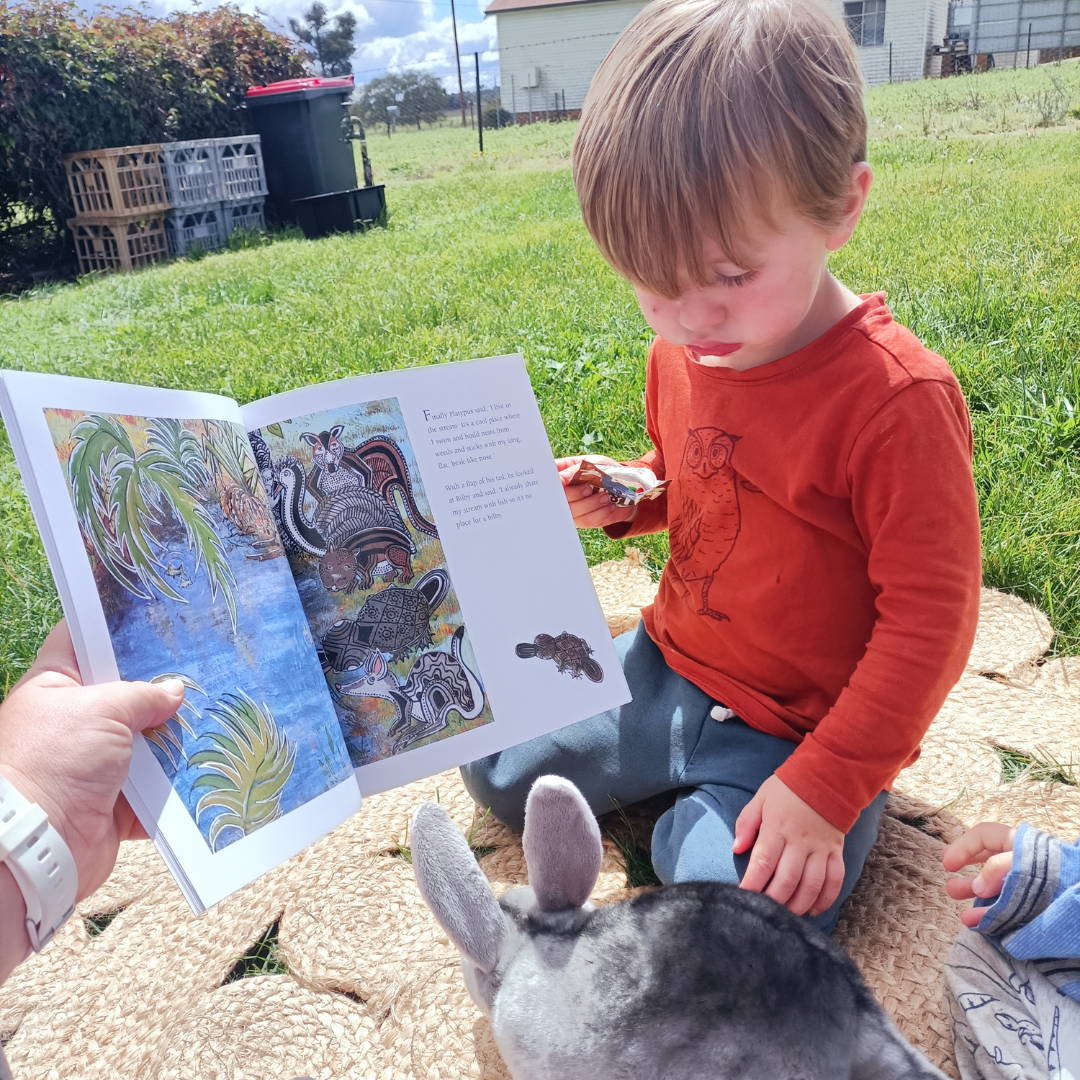 The boys were very interested in the beautiful illustrations and commented on the dot and line art and the colours used to convey the texture of the animal's fur or feathers and the environment in which each of the animals lived.
---
After reading the story we discussed the different homes that each of the animals had and what we could do to help protect them.
We then recreated the story using our plush bilbies by trying to find the perfect home for them in our own backyard.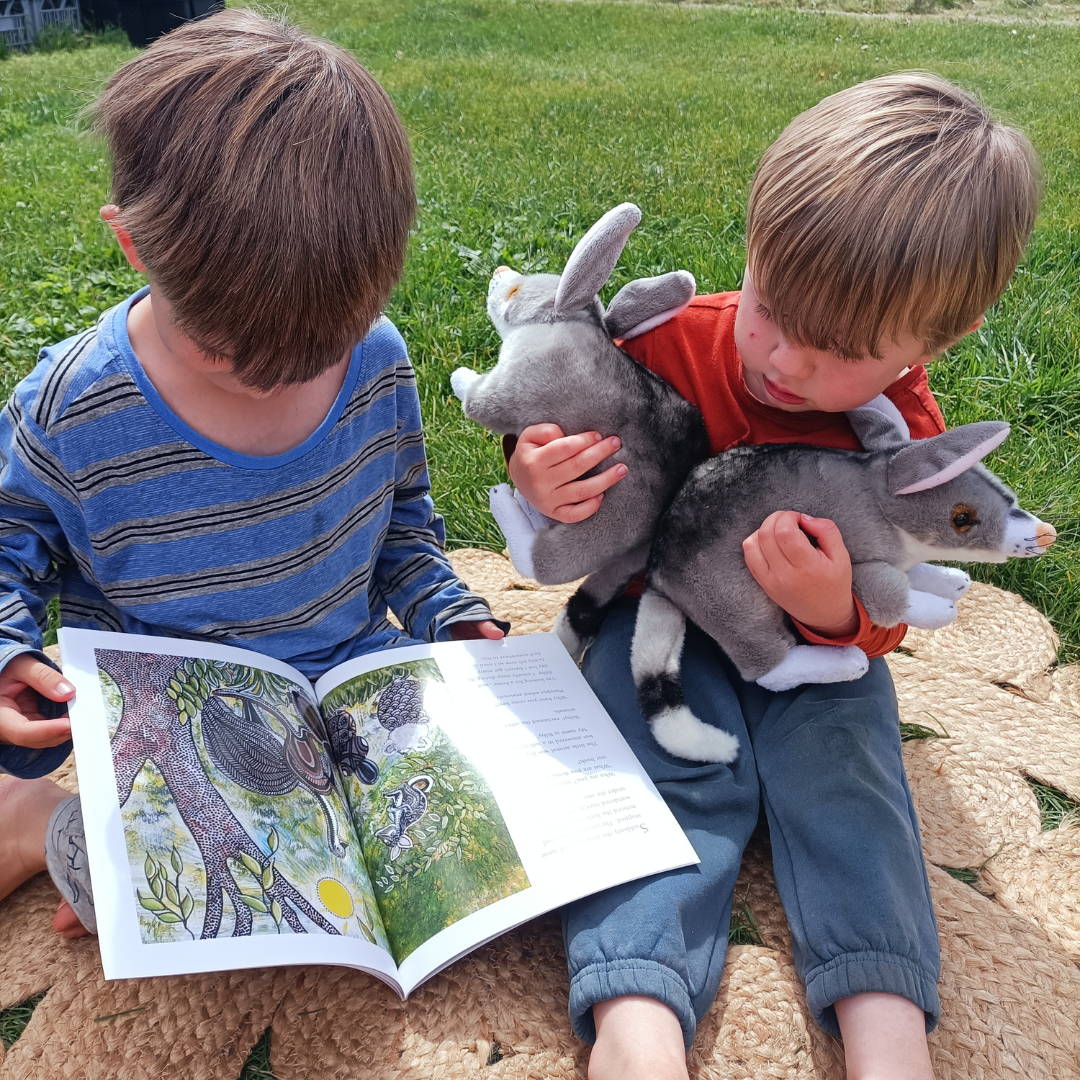 ---
---
A simple story for the very young that tracks the amazing migration of turtles featuring vibrant Indigenous artwork by Balarinji.
Who saw Turtle? Did the whale with the slapping, splashing tail? Or the octopus with the dangly, stretchy tentacles? Maybe the fish with the glittery, shimmering scales?
A glorious exploration of the amazing migration of Turtle as she travels the world and then returns home to lay her eggs, illustrated by Balarinji, Australia's leading Indigenous design studio.
Ros Moriarty, author of the acclaimed memoir Listening to Country, is also the founder of Indi Kindi early literacy education.
---
---
Hansa is renowned the world over for it's true to life recreations of the worlds most loved animals.
From the Australian collection, this delightful Bilby Puppet will snuggle into your little ones arms and light up their heart.
Covered in supersoft, fluffy faux fur and long fluffy ears our Bilby is ready for cuddles. Her fluffy grey fur has been hand trimmed to highlight her sparkling eyes.
Designed with wildlife experts and brought to life with meticulous attention to detail our adorable Bilby Full Body Puppet is perfect for developing motor skills, hand-eye coordination, communication skills, self-confidence, and social-emotional connections.
---
---
---