The 12-piece Indigenous Stamps and Cutouts have fast become the boys' favourite.
Toby and Olly love trying to match the shapes with their corresponding cutouts.
Toby (age 4) can do this with relative ease, but Olly (age 3) does sometimes require some assistance.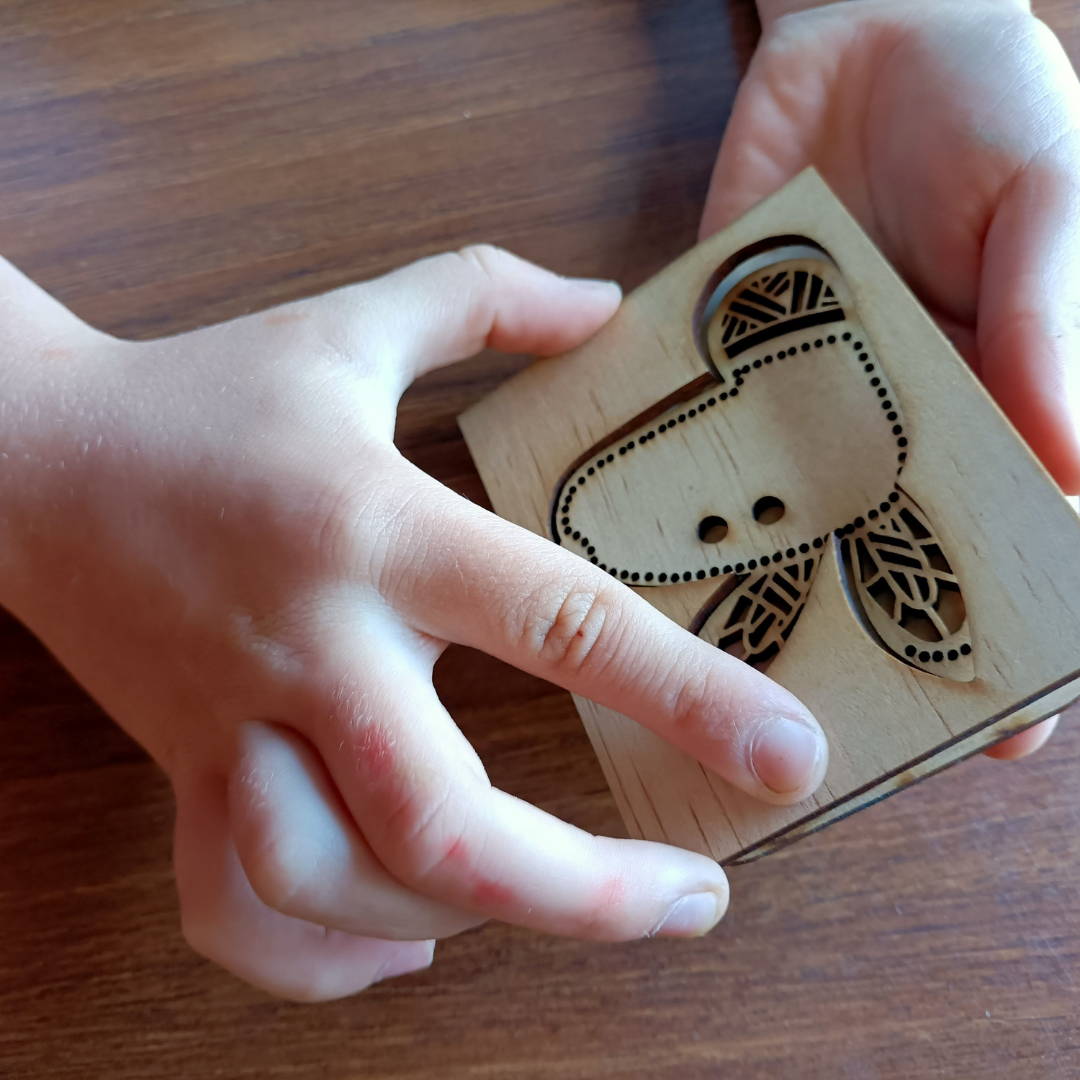 ---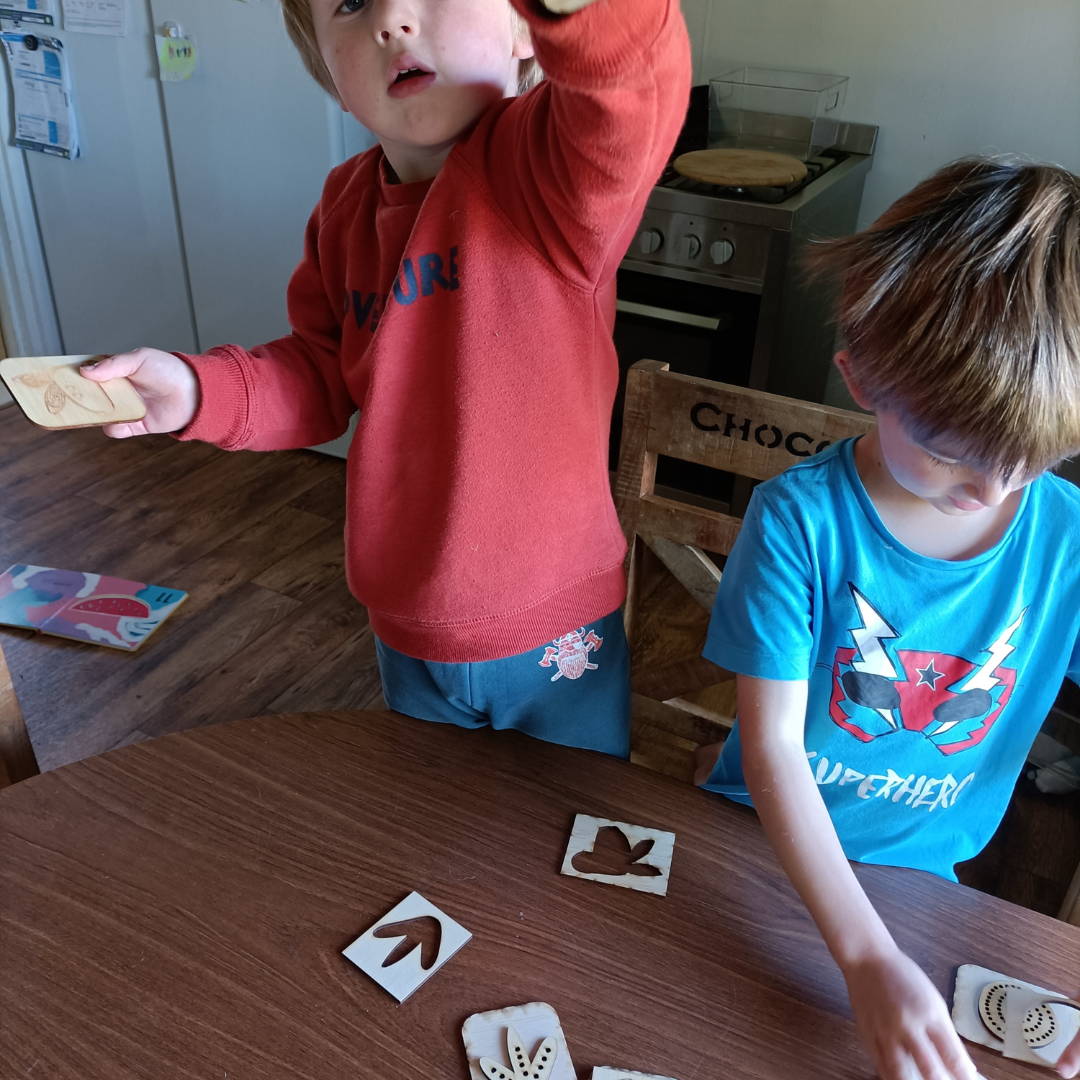 This matching game is great for developing their hand-eye coordination and fine motor skills.
The stamps feature indigenous symbols and traditional line and dot style art.
They are beautifully made and very high quality and are definitely loved by the boys.
---
---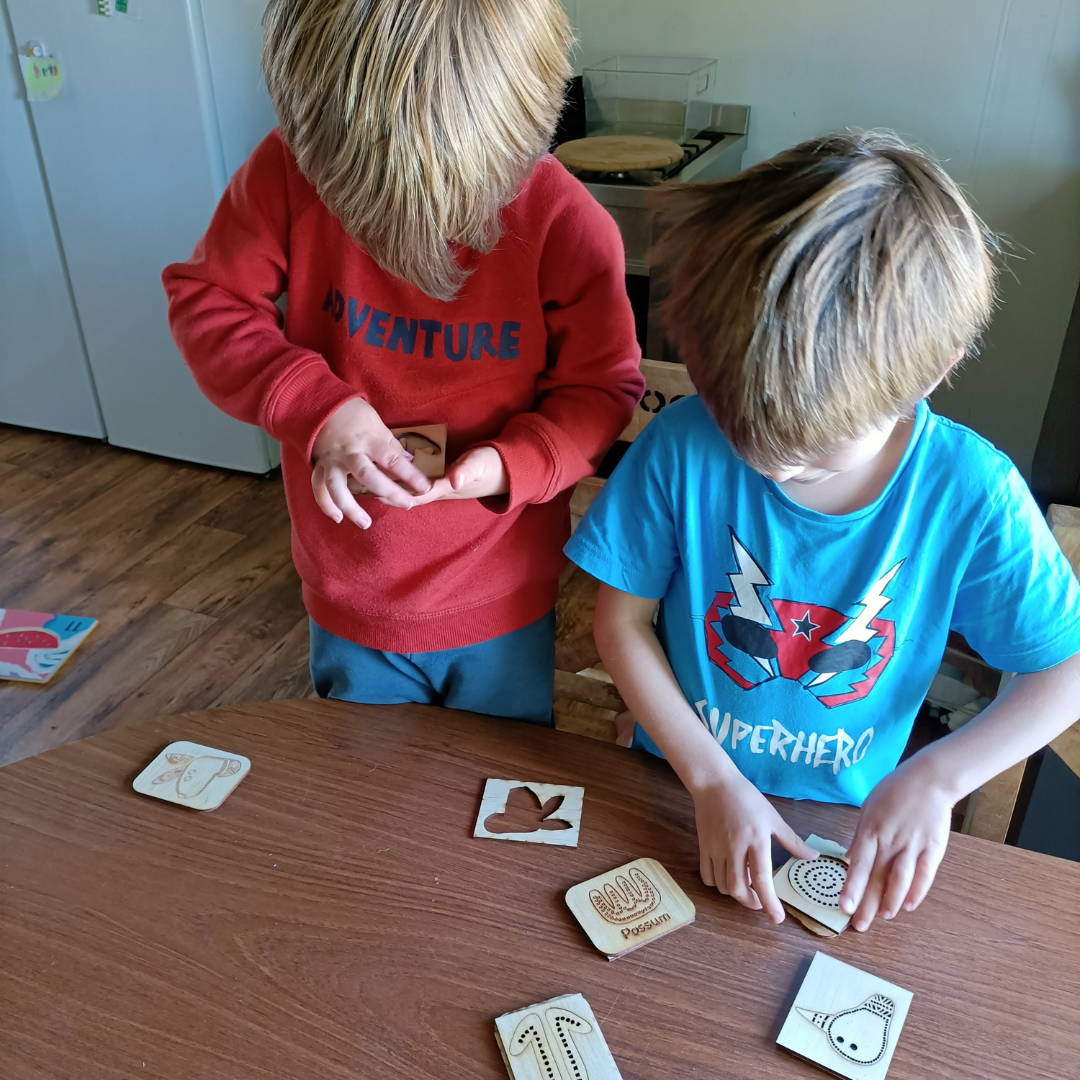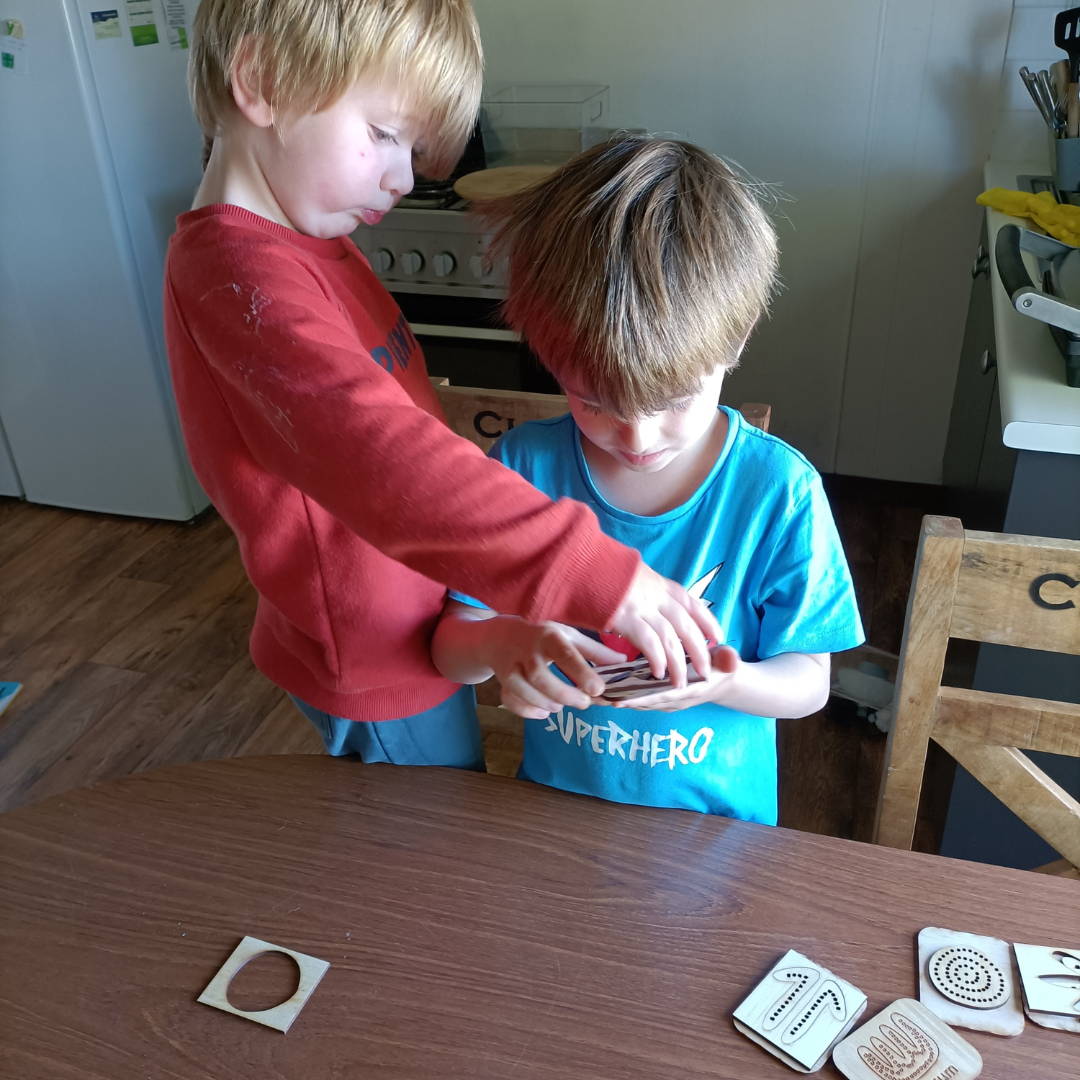 ---
---
---
Little Fullas Play Dough Stamps is an exciting stamp collection that kids will enjoy playing with in play dough, sand or just as craft activity.
The top side of the stamp is engraved with an animal or track and the other side features the layered Animal or track– thick enough to create a great impression!
Included with these stamps are the cutouts too!
There are 6 Animal or track stamps available in the set -Emu, Kangaroo, Waterhole, Emu Track, Kangaroo Track and Possum Track
Approx. 8 x 6 cm (6 stamps) - 3yrs +
---
---
---