The Wiradjuri are the people of the three bila (rivers) and their nguram-bang (Country) is the second largest in Australia. Come with Uncle Larry Brandy on an enlightening journey through his Countryâs rivers, woodlands, grasslands and rocky outcrops, as well as the murri-yang (sky world).
Along the way, young readers will encounter animals such as bila-durang (platypus), and maliyan (wedge-tailed eagle), plants like the maybal (grass tree) and yirany (yam daisy), and discover stories like that of Tiddalik the giant frog. They will learn how Wiradjuri people lived on their Country, using the flower spikes of the grass tree as spears, soaking its flowers in water to make a sweet drink and weaving its leaves into baskets.
This is a unique book combining language, culture, Indigenous history and storytelling, written by a Wiradjuri author. It features colour photographs of animals, plants and habitats, as well as illustrations by Indigenous artists Kristie Peters and Scott âSauceâ Towney.
Growing up Wiradjuri is a collection of personal stories by Wiradjuri Elders. The writers are Uncles and Aunties who came of age in New South Wales in the 1950s and 1960s.
In a strong collective voice, they share the difficulties of growing up under the rule of the welfare board. Some describe their experiences of evading capture by the welfare mob, or of being stolen and forced into state care away from their families. Some describe experiencing racism in school, the trials of poverty and family separation.
Alongside the difficulties of marginal life, backbreaking labour and family separation, they also detail their fond memories of their own Elders, Aunts and Uncles who cared for them and taught them culture. Contributors describe happy memories of family and community life on country, working the land, sitting around campfires, hunting, fishing, and playing games in the bush with their cousins, brothers and sisters. They talk about the values that were imparted to them by staunch parents and grandparents, about what it means to come from a family where everyone takes care of each other during hard times, and the work they have done to build stronger communities. Every contributor has important advice to share with the next generation.
Our Aboriginal Wiradjuri language dance dice has been designed to learn traditional dance while having fun. Get the family or students up and moving with the dance dice. Who can do the best shake a leg in your house?
Roll the dice to see what traditional dance move you have landed on. Say the dance move out loud and do the action the dice has landed on.
Instructions included with the game.
Dimensions- 90mm x 90mm
Materials- Solid pine
Care Instructions- Keep stored in a cool dry area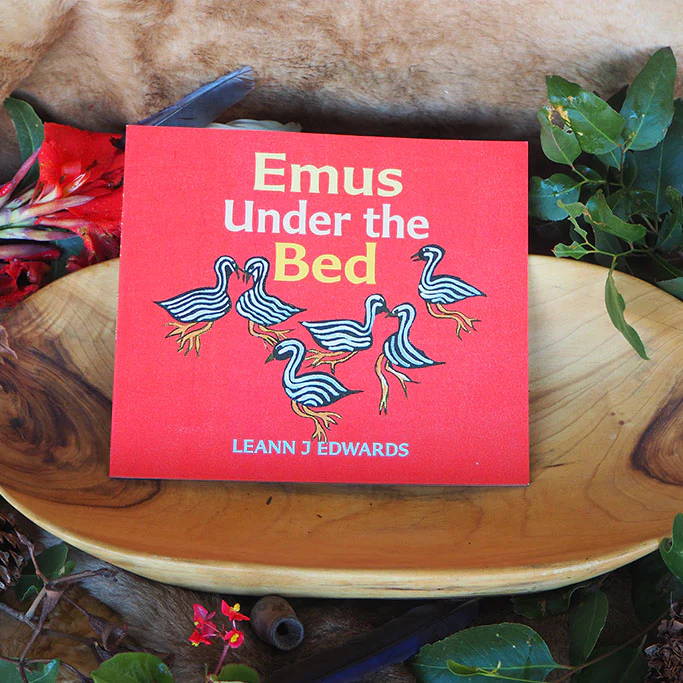 Emus Under the bed by Leann J Edwards

Beautifully illustrated, this is a lively and unique story about a little girl and the fun she has at her Auntie Dollo's house.

On Saturdays I visit Auntie Dollo.

'What would you like to do today?' she says. 'Do you want to help me make some feather flowers?'

A vibrant story about connecting with culture and family.

This book was produced through the Emerging Indigenous Picture Book Mentoring Project, a joint initiative between The Little Big Book Club and Allen & Unwin, assisted by the Australian Government through the Australia Council, its arts funding and advisory body.
Australia Day by Stan Grant
As uncomfortable as it is, we need to reckon with our history. On January 26, no Australian can really look away. There are the hard questions we ask of ourselves on Australia Day.
Since publishing his critically acclaimed, Walkley Award-winning, bestselling memoir Talking to My Country in early 2016, Stan Grant has been crossing the country, talking to huge crowds everywhere about how racism is at the heart of our history and the Australian dream. But Stan knows this is not where the story ends.
In this book, Australia Day, his long-awaited follow up to Talking to My Country, Stan talks about reconciliation and the indigenous struggle for belonging and identity in Australia, and about what it means to be Australian. A sad, wise, beautiful, reflective and troubled book, Australia Day asks the questions that have to be asked, that no else seems to be asking. Who are we? What is our country? How do we move forward from here?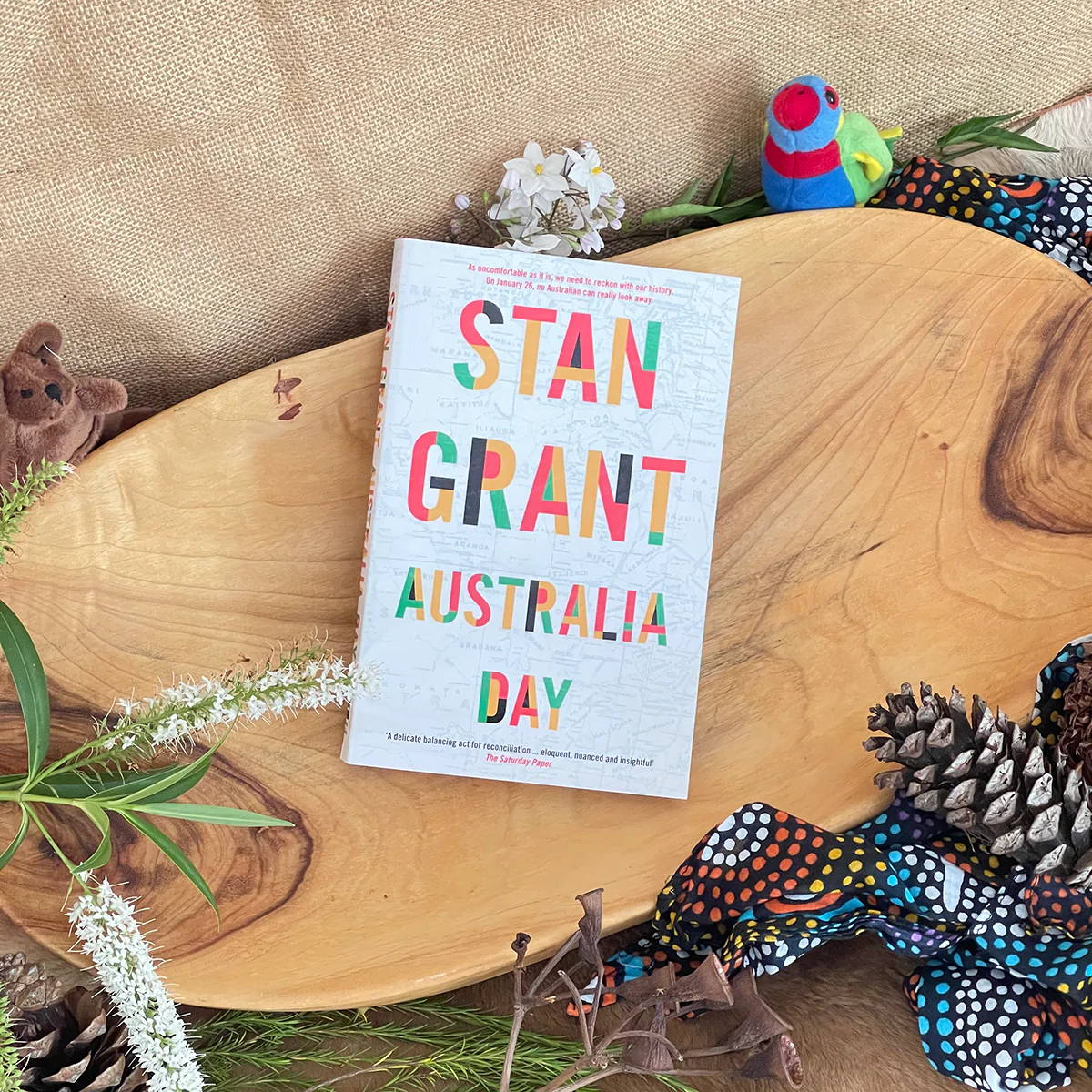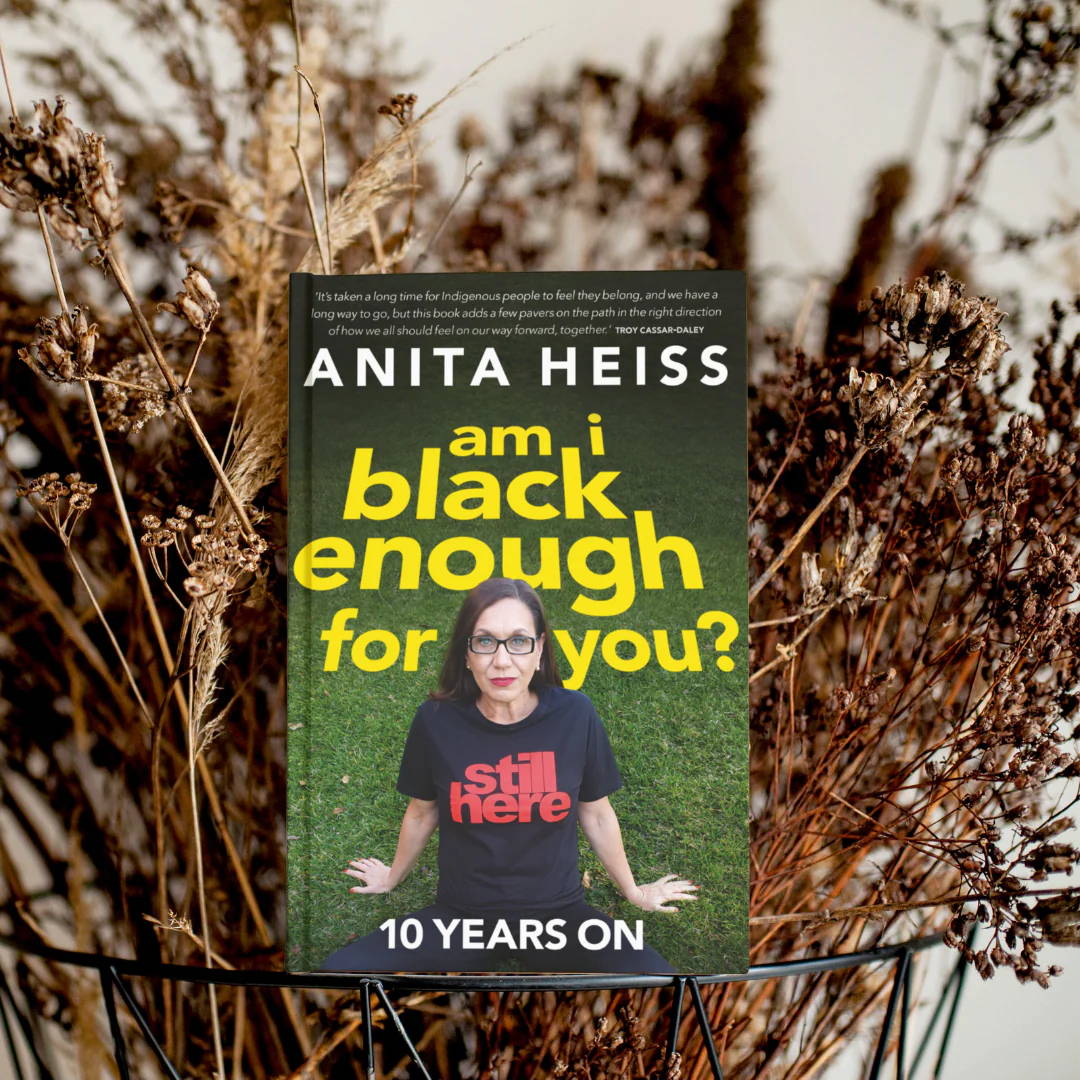 Am I Black Enough For You? 10 Years On by Anita Heiss
The story of an urban-based high achieving Wiradyuri woman working to break down stereotypes and build bridges between black and white Australia.

I'm Aboriginal. I'm just not the Aboriginal person a lot of people want or expect me to be.

What does it mean to be Aboriginal? Why is Australia so obsessed with notions of identity? Anita Heiss, successful author and passionate advocate for Aboriginal literacy, rights and representation, was born a member of the Wiradyuri nation of central New South Wales but was raised in the suburbs of Sydney and educated at the local Catholic school.

In this heartfelt and revealing memoir, told in her distinctive, wry style, with large doses of humour, Anita Heiss gives a firsthand account of her experiences as a woman with a Wiradyuri mother and Austrian father. Anita explains the development of her activist consciousness, how she strives to be happy and healthy, and the work she undertakes every day to ensure the world she leaves behind will be more equitable and understanding than it is today.
Wiradjuri Language Body Part Puzzle
Learn Wiradjuri language whilst exploring the human body with our Wiradjuri Language Body Part Puzzle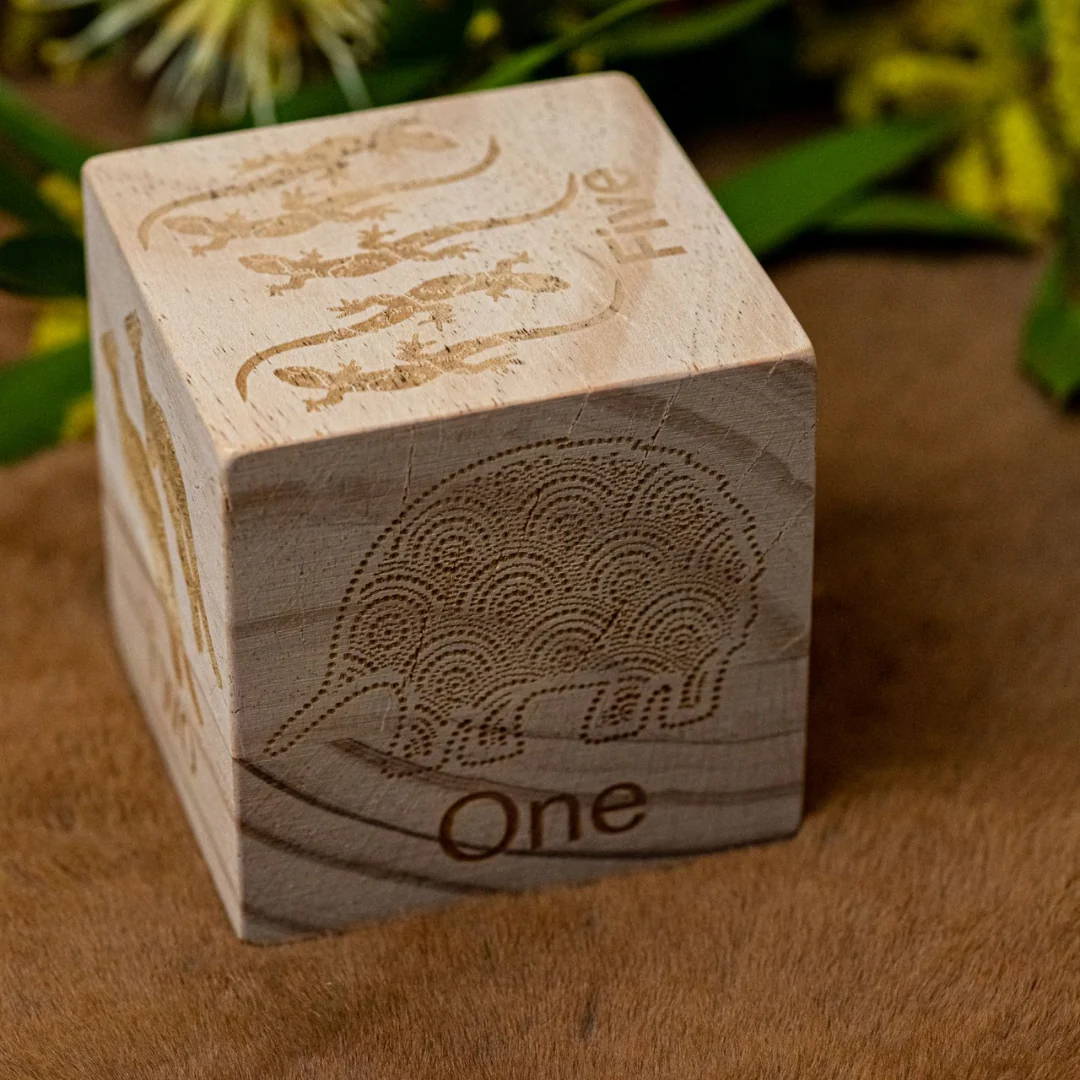 Wiradjuri Language 1-6 Number Dice
Our Aboriginal Wiradjuri language dice has been designed to help become familiar with the aboriginal language by using our six simple numbers.
Roll the dice to see what Koori number you have landed on. Repeat the word out loud and do an action the number of times the dice has landed on. ( The dice can replace any normal dice game to incorporate aboriginal language into any game ).
Instructions included with the game
Dimensions- 90mm x 90mm
Materials- Pine
Care Instructions- Keep in a cool dry area
These dolls are designed by Wiradjuri Women and handmade in Australia. All dolls come with a personalised Wiradjuri name and meaning.
Clothing will vary in design.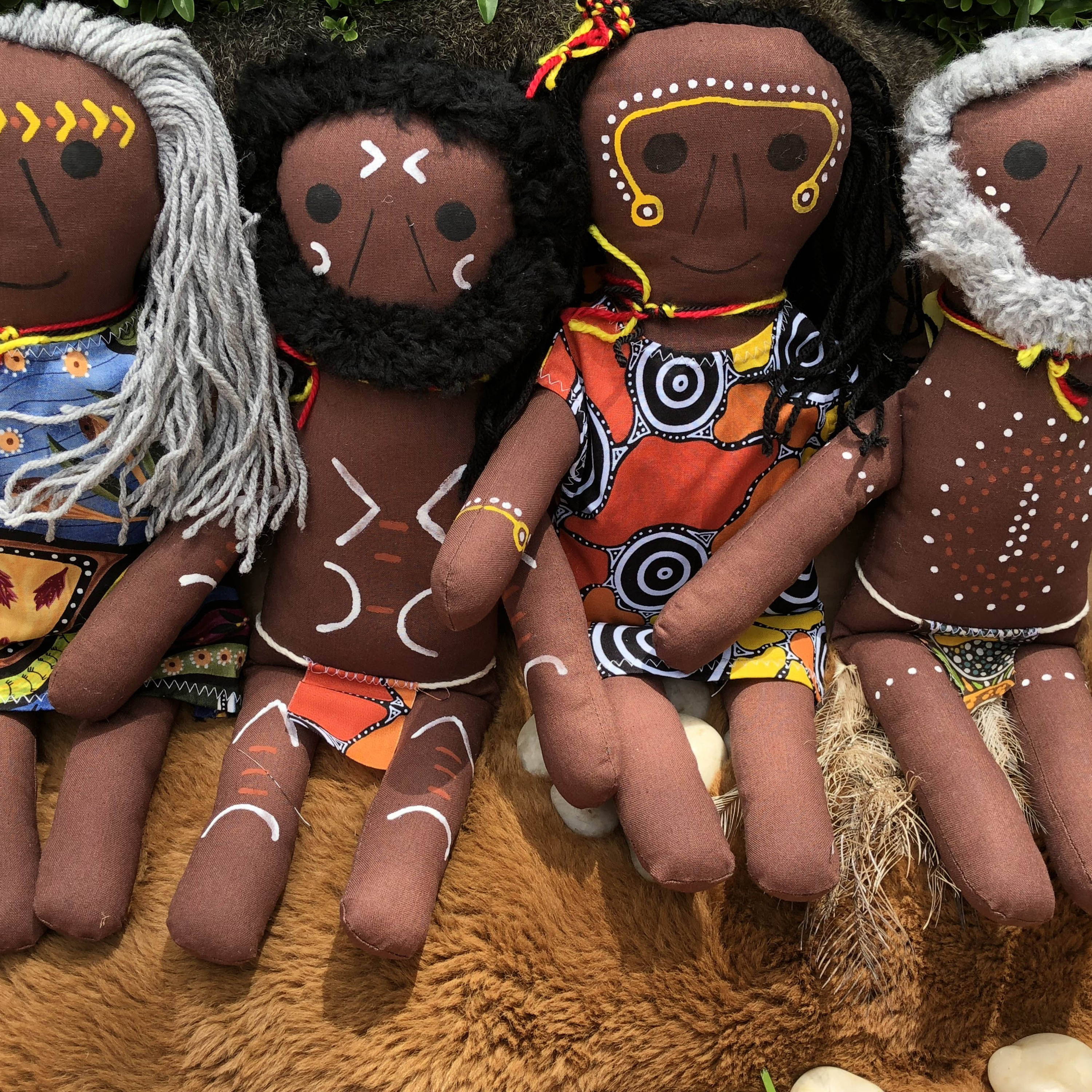 NGAMA CD by Sharron "Mirii" Bell
This CD is a wonderful mixture of songs created for children, families and educators. A heartfelt album filled with love and deep respect. NGAMA in Wiradjuri language means Mother. In honour of her Mother, Sharron sings in Wiradjuri language sharing old and new memories.

Throughout the album you will see and hear messages that connect to Sharron's mother, to whom this CD is dedicated. Can you find the little green tree frog? Mummas favourite little creature. Can you hear him sing? Can you hear the shakers? The Cootamundra wattle seed picked from wattle trees at Coota, where Mum was born and raised. Listen to the river and Mother Earth's creatures as we place our hand upon our heart, let us pay respects to the Sovereign people and the land North, South, East and West.

Stomp and dance as we listen to some old but new songs as they are given new life in language.

The CD booklet contains words and translations. Connect to our country, our waterways, our animals and all living things as we continually honour our Mother Earth, and especially, our Mothers.

Sharron mirii Bell is a proud Wiradjuri Gamilaraay woman who shares her knowledge and perspectives with young children, parents and educators through her music, dance, story and art. Sharron is passion driven by her life experiences which enables her to share her unique Culture, promoting and providing better educational outcomes for all.
Yalaynha Yuluwirri 'Following the Rainbow' Songs by Milan Dhiiyaan
This CD was created with the aim of teaching children some of our positive Aboriginal cultural values through song. The songs in this CD teach about sharing, taking care of each other, loving one another, not harming others, taking care of mother earth, being strong and knowing our culture.
Most of our songs have accompanying hand actions/choreography which you cannot see on a CD. A DVD (or video files) showcasing our choreography will soon be available. You can also view some songs on our YouTube channel: Milan Dhiiyaan.

Aboriginal Languages used on this CD

The songs on this CD have been composed and written by Laurance & Fleur Magick Dennis (Milan Dhiiyaan). The languages included in the songs are Gamilaraay, Yuwalaraay, Wayilwan/Ngemba/Ngiyaampaa & Wiradjuri languages.
All music, melodies and rhythms are composed by Laurance & Fleur Magick Dennis except for the melody of 'Twinkle Little Star' which is used for 'Guuyali Giralaa' and the melody of 'B.I.N.G.O' which is used for 'Marayn'. All other melodies are original compositions. All lyrics and stories are the original works of Laurance & Fleur Magick Dennis.