Our kinder children at St.Catherine's Early Education Centre had a wonderful day with our Emu Mascot from Koori Curriculum today.
There were great discussions in our yarning circle all about Emus.
The children chose 3 topics to investigate:
What does an Emu eat?

Where do they live?

How do we tell what gender a Emu is?
The children split into three groups and discussed and sought out the answers to the questions.
---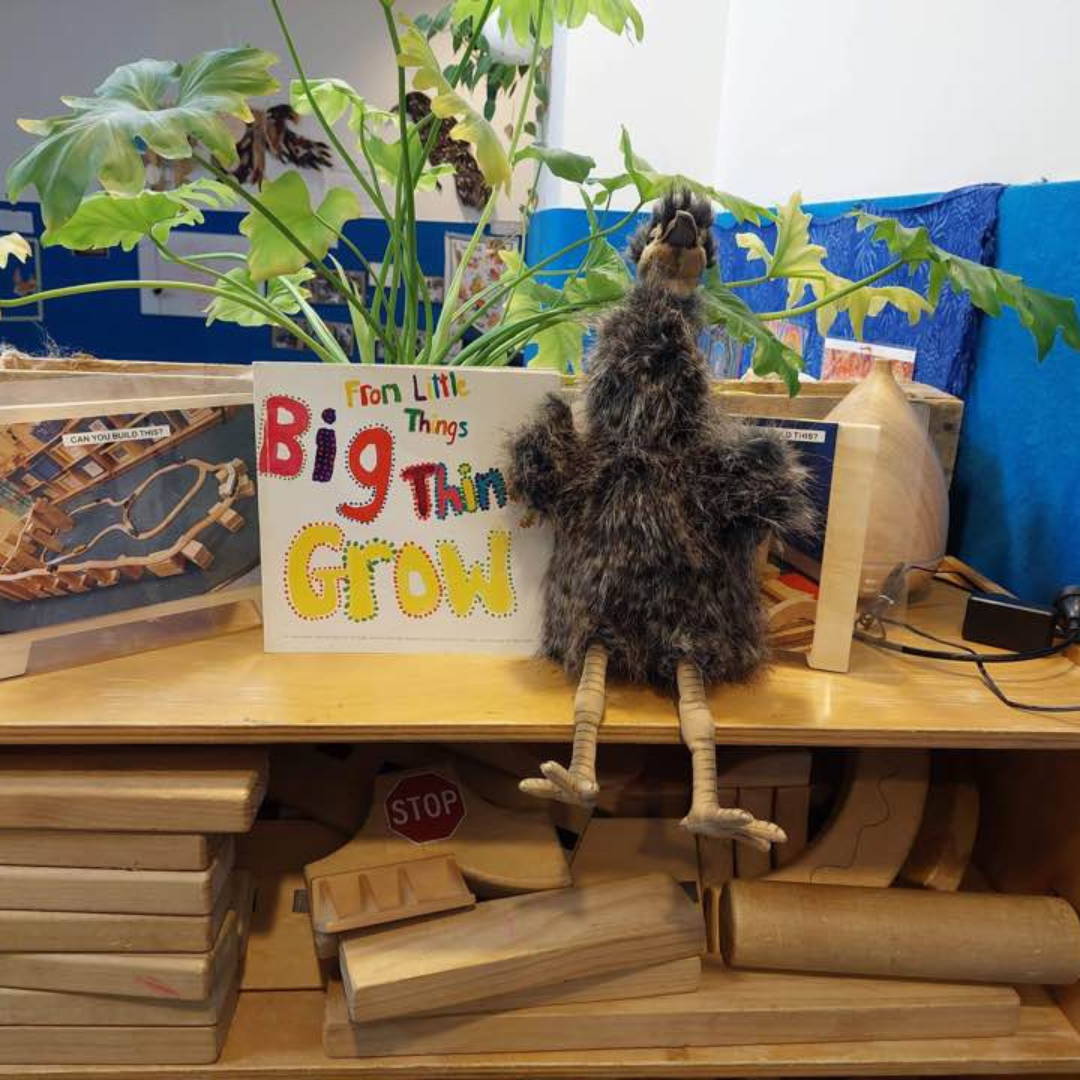 We all learnt so much about the Emu such as they are Native to Australia, they eat a varied diet of seeds, grasses, insects, leaves along with a abundance of native bush fruits. Emus have no teeth! Emus lay eggs that are green! Emus can not fly but can run very, very fast and they have 2 sets of eyelids, and three toes.
We watched a short video by Mark Saddler, through this video the children learnt words relating to Emus in the Woiwurrung language of the Wurundjeri peoples. DINAWAN (Emu), BULA(2), BABIIN (Dad), GUNHI (Mum), NGURANG (Nest), GABUGA (Eggs), WIBIYANHA (Sit), BUBADYI (BabyEmu)
It was so wonderful to learn so much about one of our Native animals the Emu.
---
---
This adorable Emu Hand puppet is from the Australian Native collection and has been carefully hand crafted in partnership with wildlife experts and brought to life with meticulous attention to detail.
The Emu springs to life with long, luxuriously soft, two toned faux fur, perfectly recreating the Emu's famous feathers. Her big bright eyes are a standout and highlighted with carefully hand trimmed fur.
Her grey beak and long legs have been perfectly recreated with textured fabrics and fine airbrush detail. Simply pop your hand inside the beautifully lined fabric and she comes to life as the perfect gift for family and friends or even yourself!
---
---
---