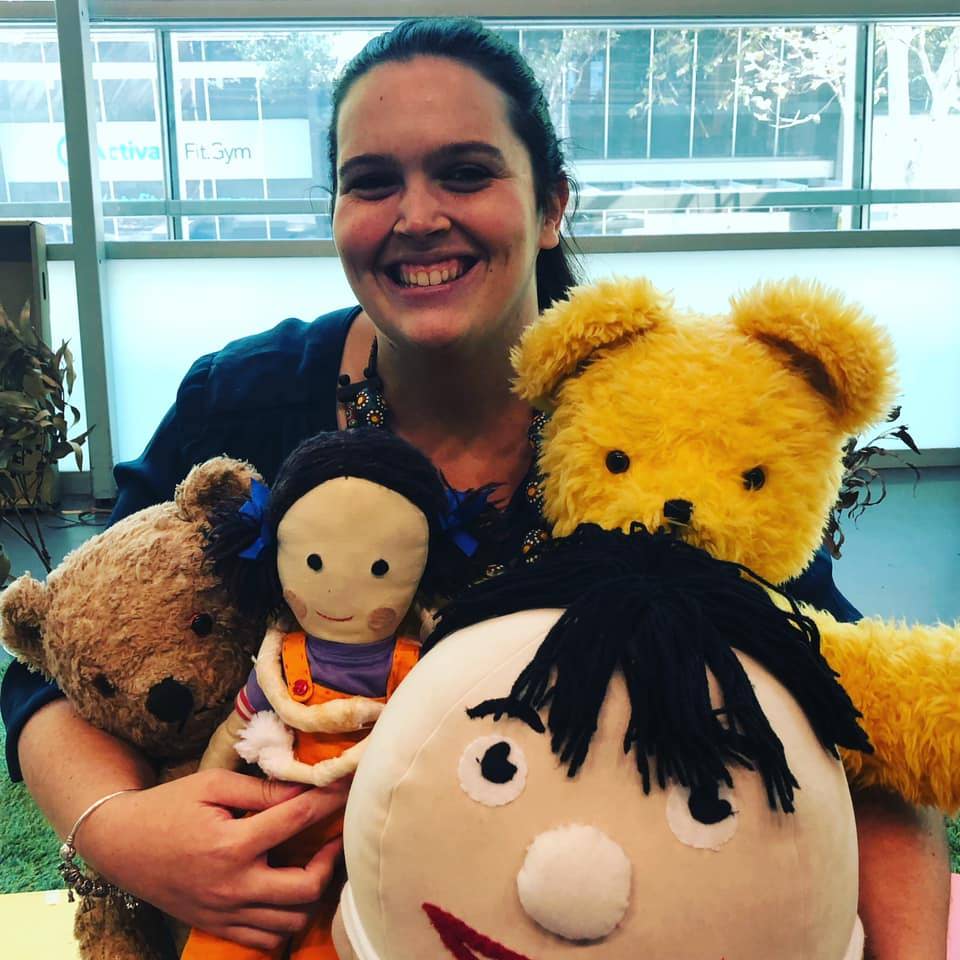 Jessica Staines Director of the Koori Curriculum wears many different hats, one of her more recent roles has been as an early childhood advisor on the popular television show Play School. For the past few months Jessica has been engaged by producers to advise on how to embed Aboriginal perspectives in multiple episodes.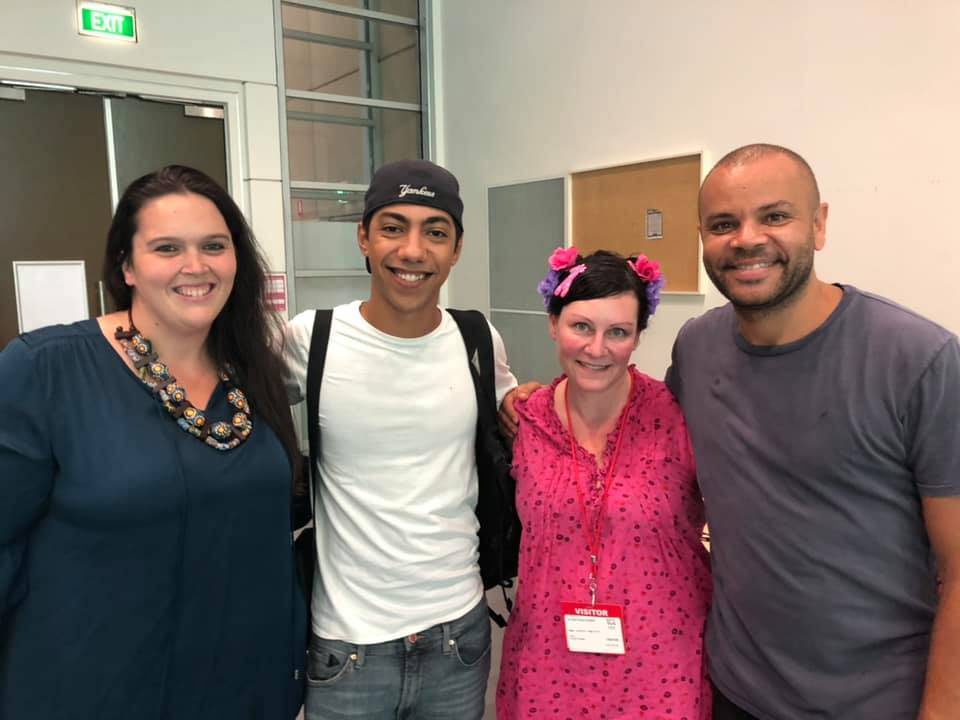 Jessica was recently invited into the recording studios where she was able to see one of the episodes that she has been working on come to life. After watching Play School as a child Jessica definitely feels incredibly honoured to be part of the new vision to embed Aboriginal perspectives into every topic or theme on Play School rather than teaching about Aboriginal culture as a topic theme or interest.

Above Photo, from left to right: Jessica Staines Director of Koori Curriculum, Hunter Page Play School Presenter, Dr Red Ruby Scarlet Director Multiverse and Luke Carrol Play School Presenter.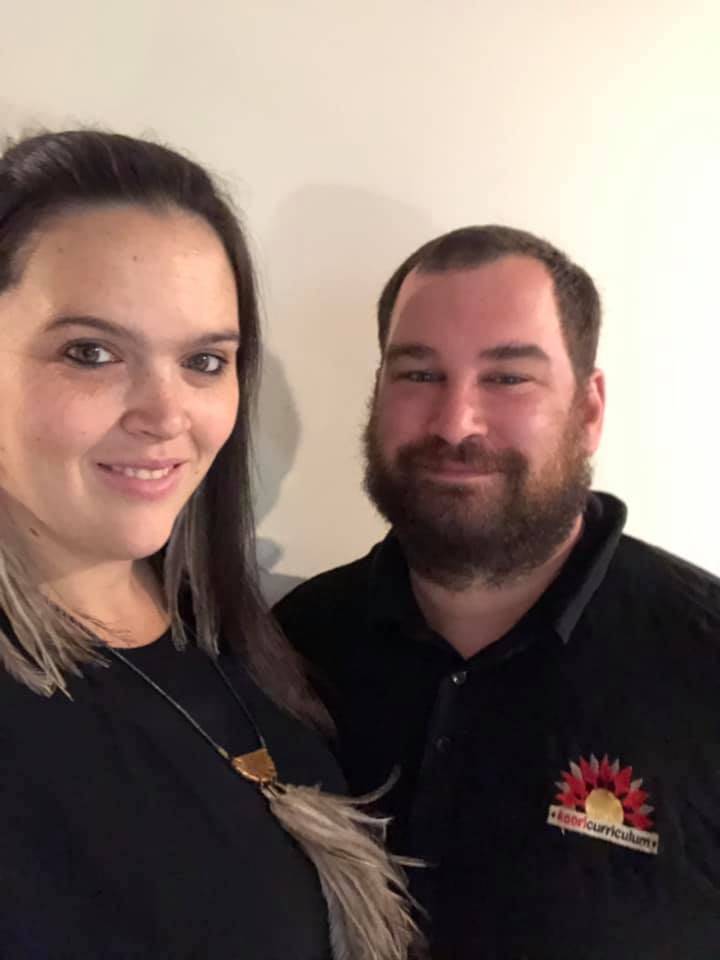 The Koori Curriculum has definitely been busy and last week also saw the husband and wife team head to the Uniting Directors Professional Development Day. Brendon displayed a wonderful range of resources that can be used to embed Aboriginal Perspectives in early learning environments and Jessica delivered a presentation titled "Working with the principles of The Aboriginal Early Childhood Practice Guide".
In 2018 Jessica Staines was the co-editor of The Aboriginal Early Childhood Practice Guide, a text that has transformed the practice of educators around Australia surrounding the inclusion of Aboriginal perspectives.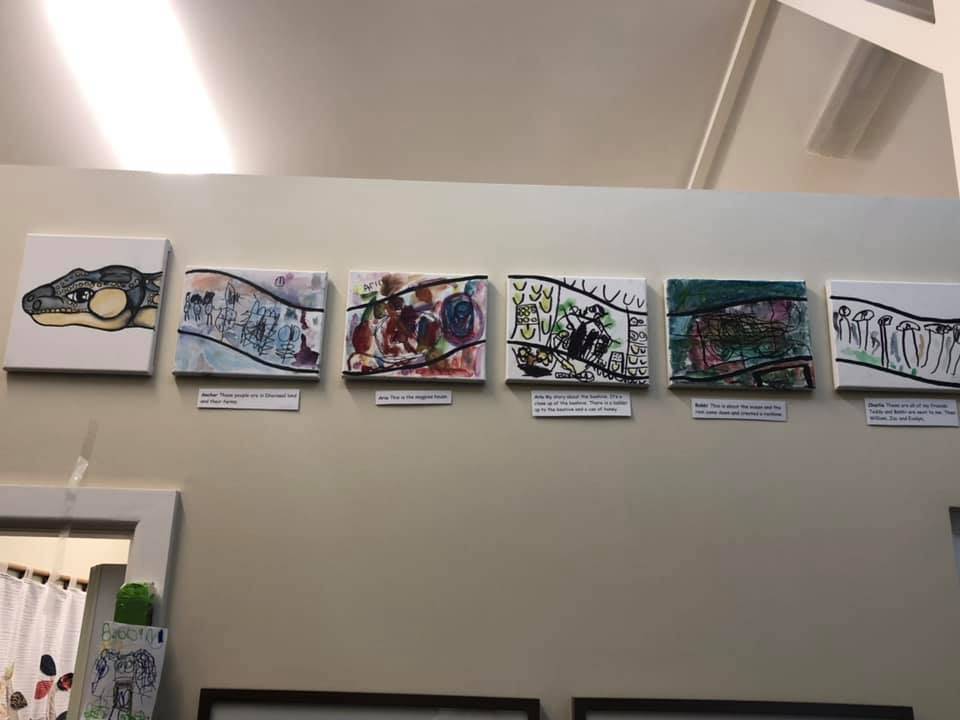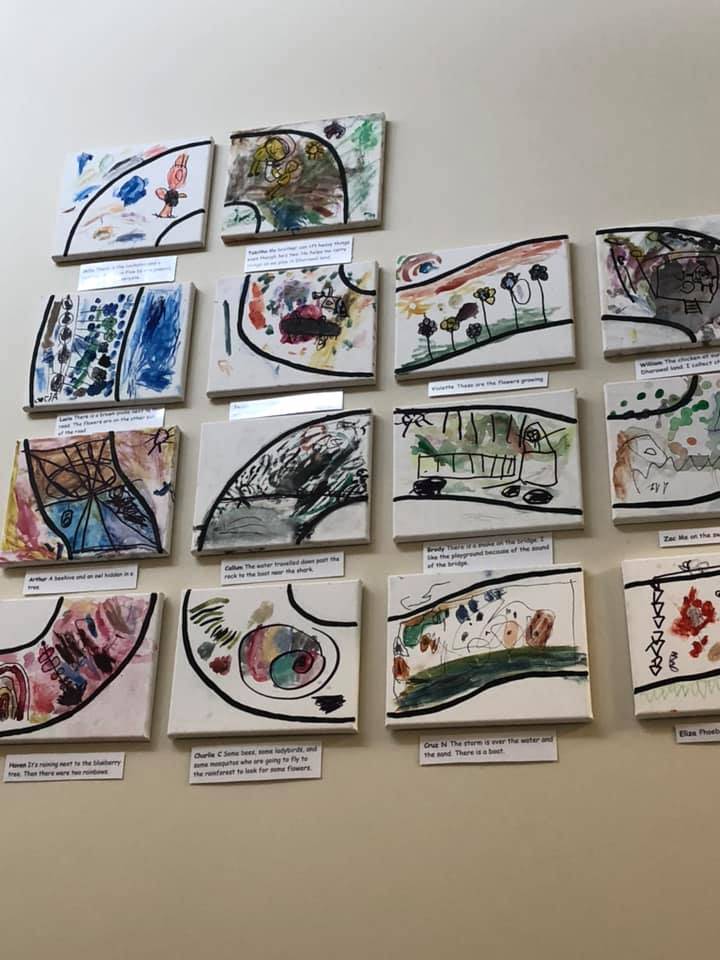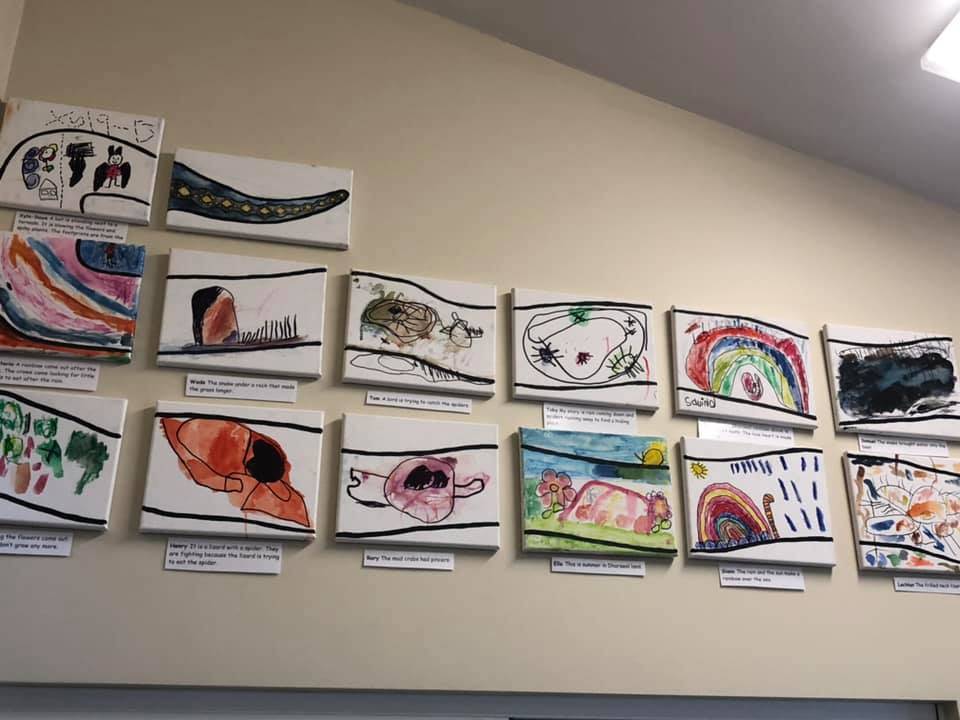 The Koori Curriculums week concluded at the picturesque Point Preschool in Oyster Bay. Jessica and Brendon were proud to be part of Merindah Funnell's book launch "Dharawal Counting and Colouring".

Merindah is a young Wiradjuri woman born on Dharawal land. Whilst growing up in Cronulla Merindah was inspired by the land and has taken that to her career as an illustrator which we can see flowing through the pages of her new book.

You may find Merindah's illustrations and large scale murals around Sydney and internationally.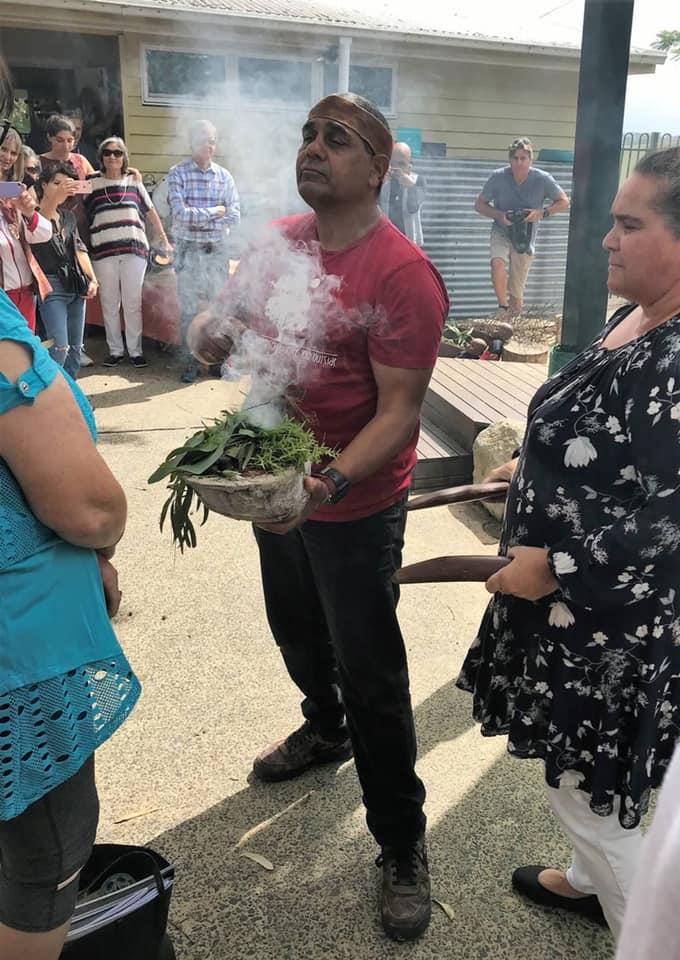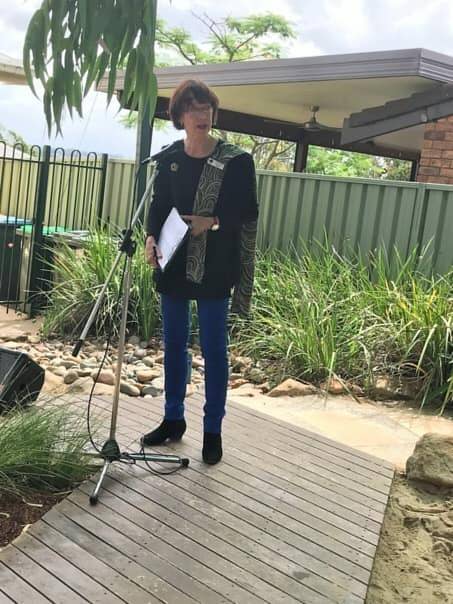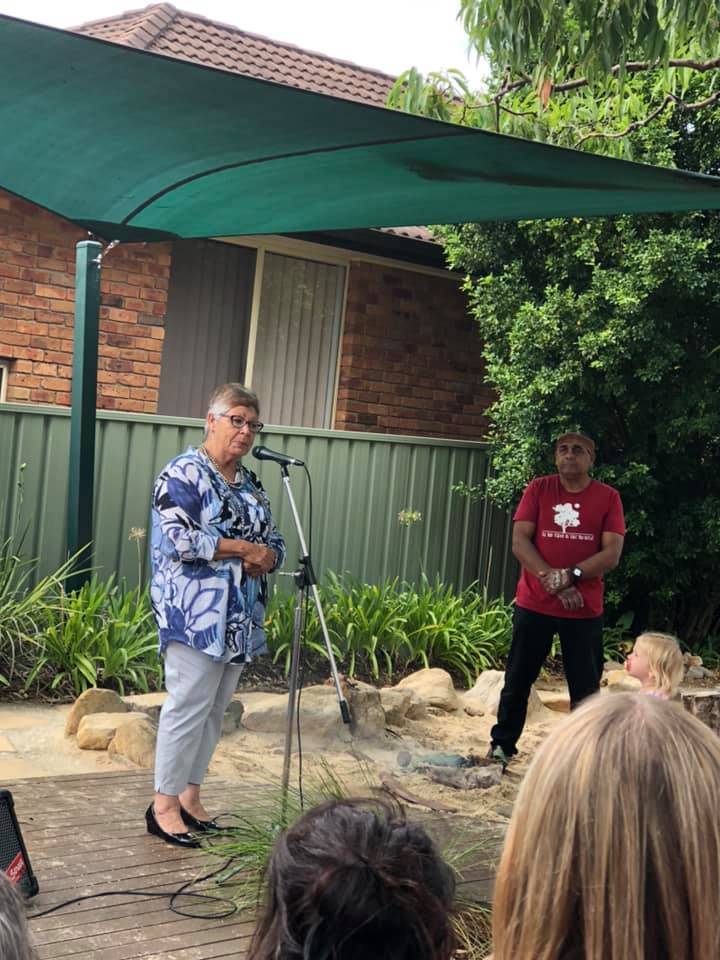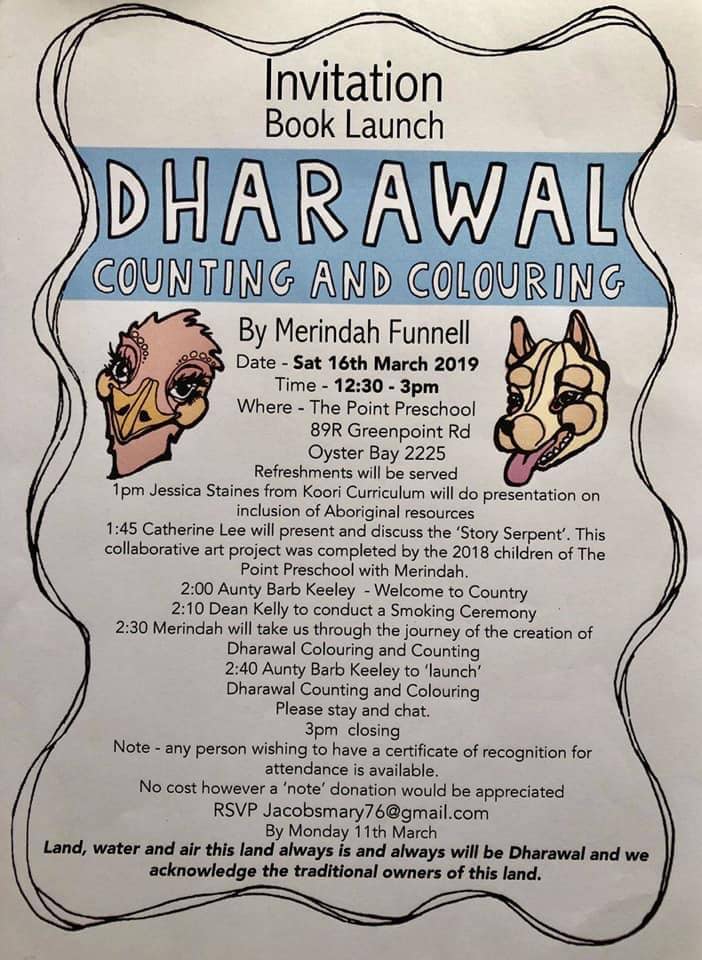 Whilst at the Point Preschool Jessica delivered a short talk offering advise and strategies on how educators could begin to embed Aboriginal perspectives in their program. The Koori Curriculum were delighted to meet so many educators who were so passionate and willing to respectfully include Aboriginal culture in their centres program.