How we brought an Indigenous perspective into our Pre-schoolers investigation of ANZAC Day - written by the team at Concord West Rhodes Preschool

ANZAC Day is a community event that we acknowledge in our Preschool, despite it falling within a holiday period when the preschool is closed. We are situated within Kokoda Park and the children often walk along the information walk way into the memorial area. During this time the children have walked up to the Kokoda Memorial to investigate the wreaths laid down for ANZAC Day Services.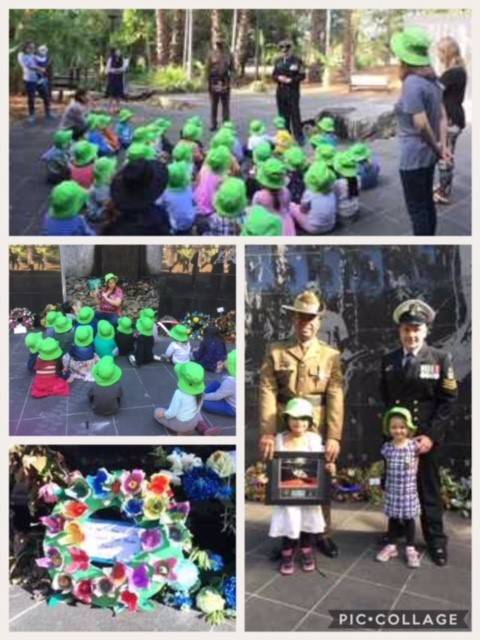 They are familiar with this space, the images of soldiers on the walls, the statues, picture plaques and the recorded stories along the walkways. They know this space to be a place for remembering and a space for respect. During their visits, respect has been demonstrated in a number of ways. Some groups placed their hands on Country, acknowledging the soldiers. Some sang the Acknowledgement to Country song and included the ANZAC's. Some created paper wreaths, drawing flowers or constructing them with collage materials. Some explored the types of flowers in the wreaths and found that when they touched the rosemary, it left a scent. One child placed a leaf in the stream, sending it floating down and away saying, "This is for the soldiers."

We have been very lucky to have 2 of our Dads, who are Servicemen, dress in formal Army & Navy uniform and walk with the children to the memorial during these experiences.
Throughout these investigations and musings, 'Lest We Forget' and 'The remembering garden' (rosemary garden) have been of particular interest to the children. The focus of our discussions around ANZAC Day became memories and remembering. The story My Grandfather Marches on Anzac Day (Catriona Hay & Benjamin Johnston), captivated the children as it was read in the memorial space. They explored the illustrations that changed between present day images in colour to memories in black and white. They began drawing pictures of their own memories.

This mixture of real sensory experiences and literacy activities are layering individual funds of knowledge and building a beginning concept of what ANZAC means to them as a preschooler. Phrases such as 'they are remembering their friends' and 'they are brave and look after each other' are emerging. Having the dad's visit, in uniform and sharing their medals was a deeply personal experience of recognition, as these dads were known to the children.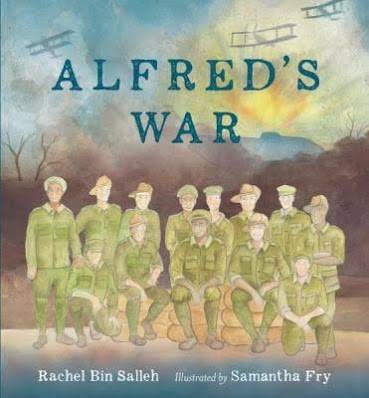 This then led us to share Alfred's War (Rachel Bin Salleh), a powerful story unmasking the lack of recognition given to Australian Indigenous servicemen who returned from WWI. In listening to the story, the children were very confused as to why people don't remember Alfred. They were concerned that he had been hurt and no one 'looked after him'. One child was very concerned that Alfred did not have a bed or a house or a fridge. They did however think it was very reasonable that Alfred lived outside, thinking this might be nice (they spend a lot of time in nature, knowing it to be a fun place!) We prompted discussion about what would happen if Alfred was scared, cold, hungry, lonely etc. They asked why no one looked after Alfred. They were very confused that it was because he was Aboriginal. They thought that was 'very silly' and 'not good'. Having previously read the story 'Say Yes' (Jennifer Castle), they knew about fairness and exclaimed "That's not fair!". There was a real somber and reflective mood about the group. They truly could not understand why that would happen.

Some may think that this story is beyond the concept and reasoning of Preschoolers. No way! With very little discussion of the text, they very quickly had a genuine empathy for Alfred. They did not accept that it was reasonable for people not to remember or care for someone just because they were Aboriginal. They summated - ALL PEOPLE NEED TO BE REMEMBERED AND CARED FOR.
To follow up this year, we have purchased another resource that shares an Indigenous perspective - For Country, for Nation. An illustrated history of Aboriginal and Torres Strait Islander military service (Edited by Lachlan Grant with Michael Bell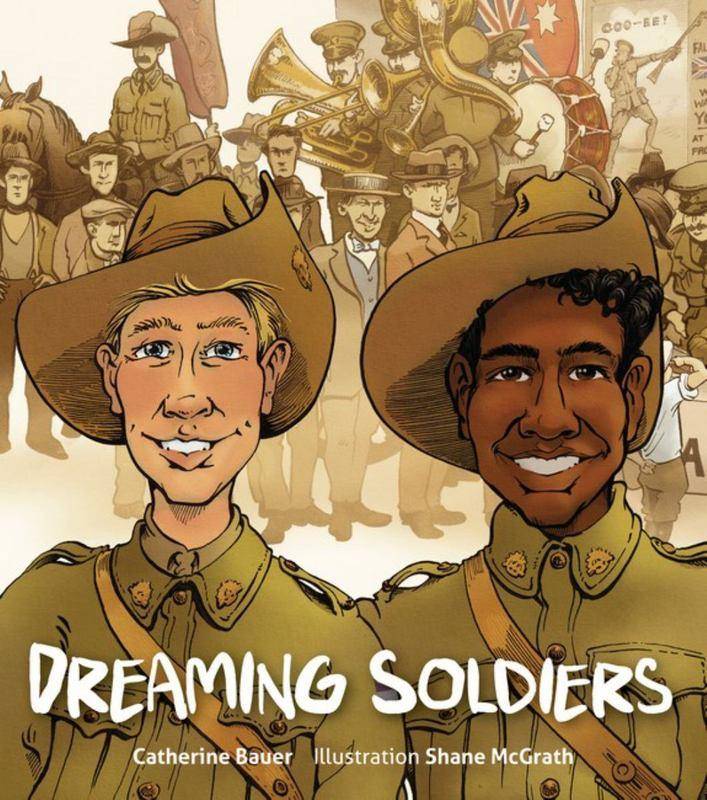 A word from Jess:

Above is a great example of how these educators are working with the Anti Bias Goals, in particular goal number three which is children's ability to recognise unfairness. The children's ability to recognise the injustice of how Alfred was being treated and the empathy and outrage they felt was clearly documented by their educators.

The Koori Curriculum has a number of books that can be used as a spring board for discussion to provoke reflections and awareness of discrimination and the unfair treatment of Aboriginal people historically. Name these titles are "Say Yes", "Alfred's War" and our newest addition "Dreaming Soldiers".

Thank you Concord West Rhodes Preschool for sharing what ANZAC Day looks like at your early learning service and how to include an Indigenous perspective.