Today Toby (aged 4) practiced his counting using the 1-12 Indigenous counting tiles.
We played a matching game by spreading the number and picture tiles out and selecting a number tile at random.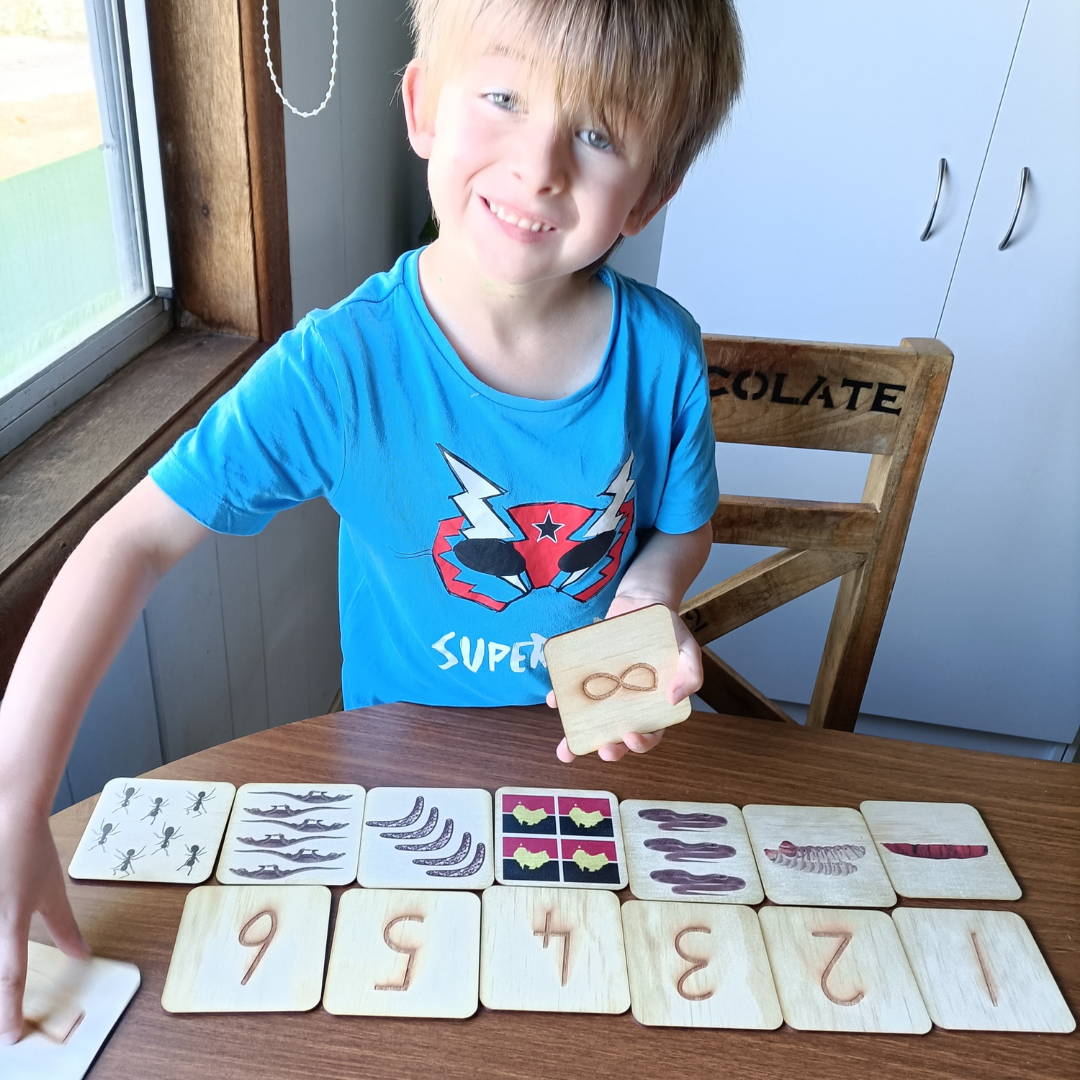 ---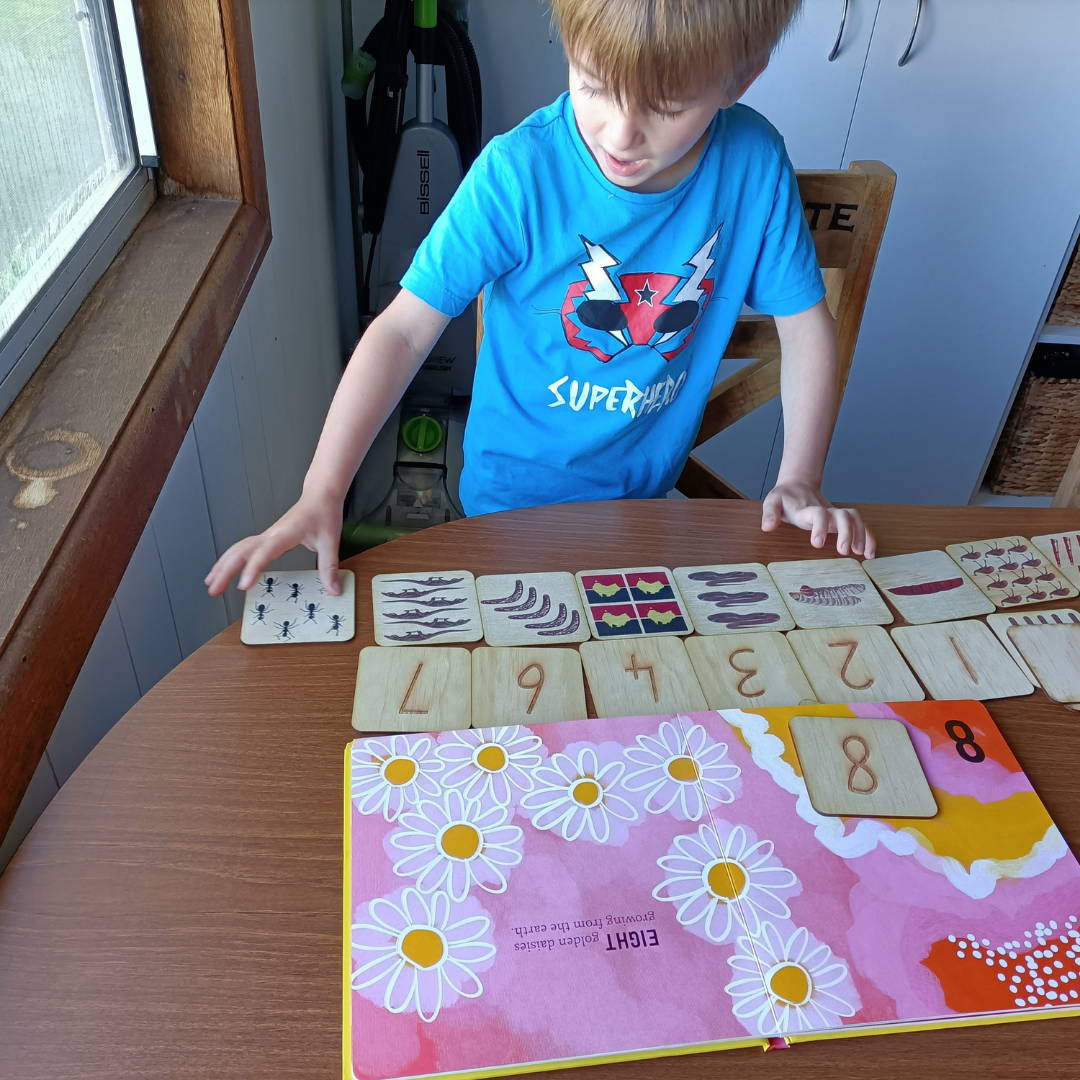 Toby would then try to find the matching picture card.
He then wanted to count the tiles in order so we lined them all up on the table.
Toby had a few questions about what some of the images where on the tiles which lead to a discussion about Uluru and the colours and meaning of the Aboriginal flag.
---
We also read the book "Numbers all around us" by Rachael Sarra and used the counting tiles to match with the beautiful illustrations.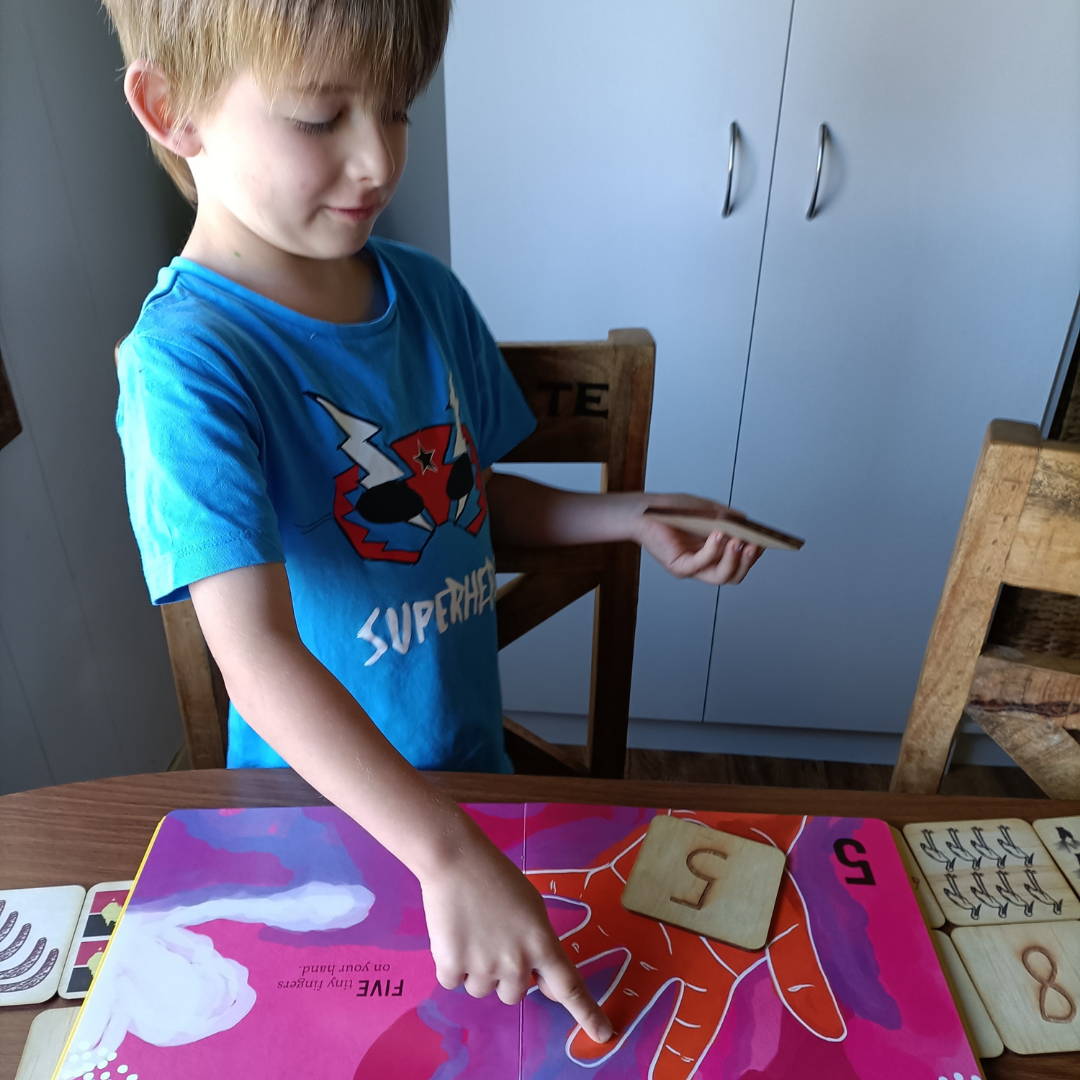 ---
---
These counting tiles will promote number matching and counting recognition as children count up the number of objects on each tile and match it with the corresponding number tile. This is also a fun introduction to our unique Indigenous culture, and the engraved number design adds a great tactile sensory component.
This puzzle comes in its own organza drawstring bag.
Made using 3mm plywood, this is an all Australian Made And Owned product.
---
---
Count your way through the incredible artwork of Aboriginal artist Rachael Sarra.

The All Around Us series is a captivating collection of first concepts board books, told through simple narrative.
---
---
---