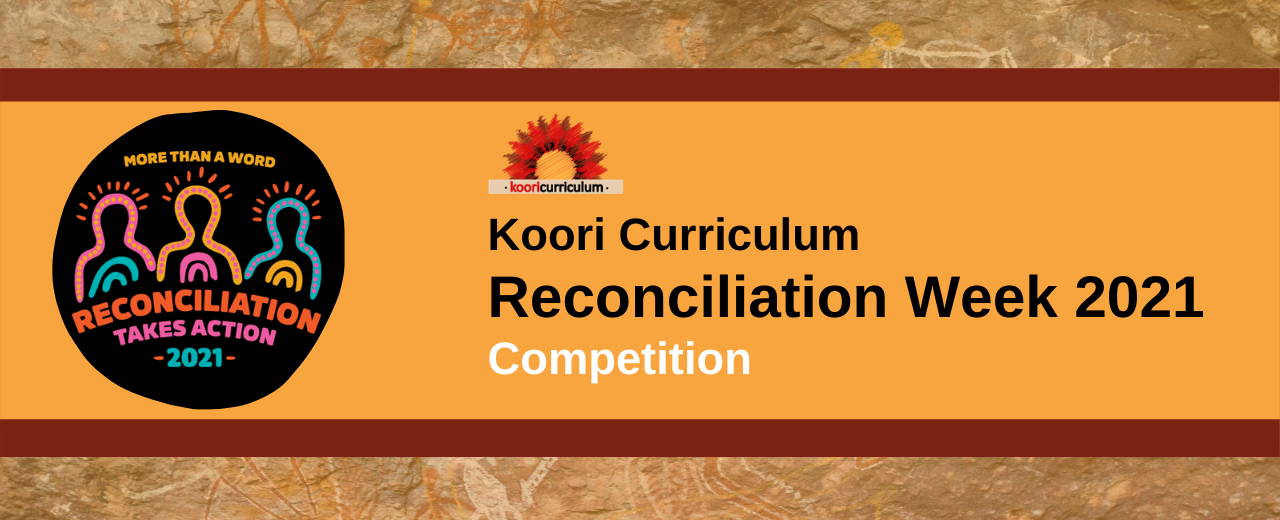 Reconciliation Week 2021

Competition

About the Reconciliation Week 2021 Competition

This years Reconciliation Week theme 'More Than A Word' couldn't resonate with us more deeply. To celebrate Reconciliation Week we are running a competition for early childhood educators.

Educators are to submit a photograph and a brief description showcasing what this years theme means to them and how it looks in their centre.

Educators will have to submit their entry by 5pm AEDT 27th May 2021. Submissions must include a photograph with a short written description. Video submissions will not be accepted.

Voting will close on the 3rd of June 2021.

The chosen winner will be announced on the 7th June 2021.

Prize is a $500 resource voucher to the Koori Curriculum shop!

All submissions will be displayed in a virtual gallery.

The winner will receive a $500 store voucher.

Important note: submissions must be by an adult on behalf of the child or children participating.

Submission Format: We can only accept image submissions as either JPEG or PNG. Any alternative file format/s will not be accepted and therefore considered ineligible for the competition.