Building children's vocabulary and teaching them the alphabet has never been easier.
These bright, fun, colourful books are some of our best resources for teaching children their letters. Our top five alphabet books are both informative and engaging all whilst embedding and celebrating Aboriginal culture.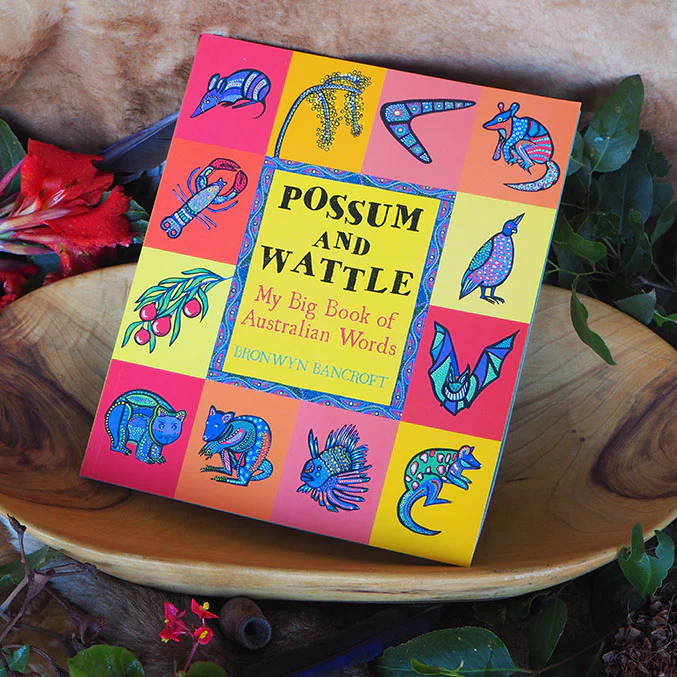 An eye-opening vocabulary book featuring words taken from Australia's inspiring natural environment—with a glossary of Aboriginal terms
More than 100 words about Australian animals, plants, and landscapes are defined and explained in this unique word book.
From blossoms and bees through wombats and willy willys, the most prominent aspects of Australia's beautiful landscape are detailed here.
Lavish illustrations range from small vignettes to expansive narrative landscapes and both captivate and celebrate the uniqueness of Australia and its language.
Following the success of Possum and Wattle Bronwyn Bancroft has created a companion volume, Kangaroo and Crocodile.

A book of Australian animals and landscapes - from eagles to echidnas, geckos to crocodiles, from desert animals to creatures of the coral reef.

The book is designed to intrigue, captivate and nurture inquisitive minds and to celebrate the uniqueness of Australia and its words.
From eagles to echidnas, from geckoes to crocodiles, animal icons of Australia are gorgeously integrated into glorious patterned landscapes. The end of the book features an information page listing all the animals young readers will have encountered.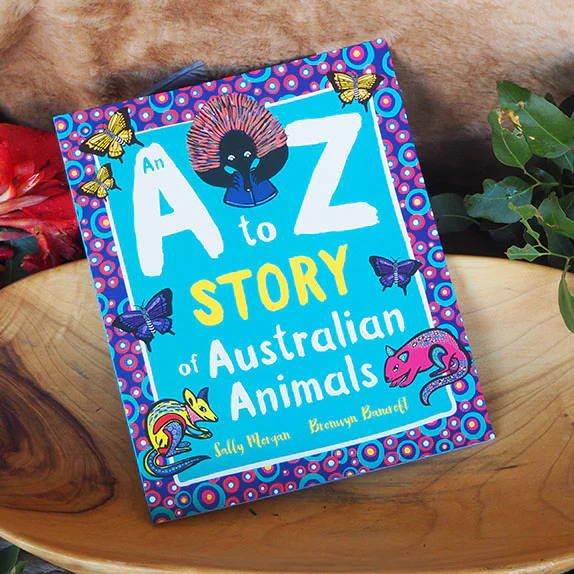 This remarkable book is more than an A to Z of Australian animals.
It is a spectrum of every feeling under the sun - from wonder to vanity, from weariness to delight - and every one of these passions can be found between the covers of a book... if only you take the time to have a look.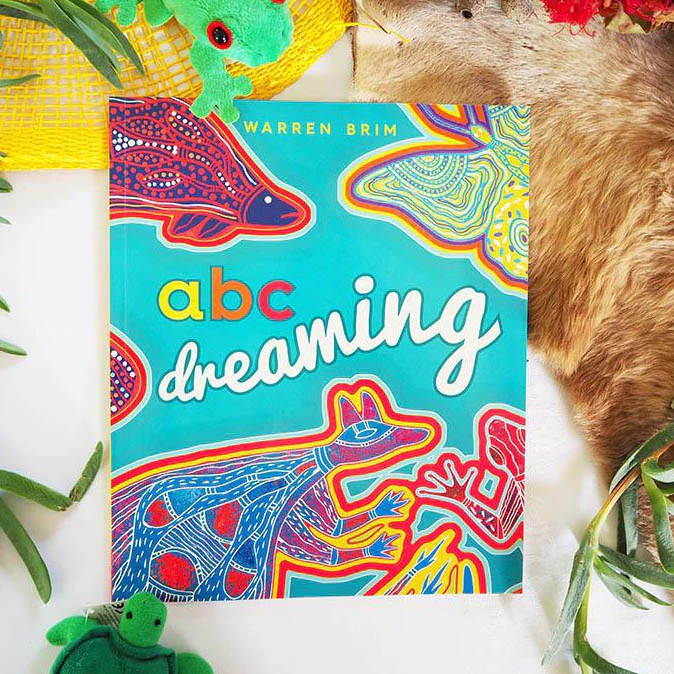 "ABC Dreaming" by Warren Brim
Dingoes, bats, red-eyed green tree frogs ... an ABC of amazing Australian creatures

At last ... a unique Australian ABC book. Featuring the artwork of celebrated Queensland artist Warren Brim, ABC Dreaming introduces young children to their alphabet and the beauty of Indigenous art in a bright and fun way.
With well-thought out design and an array of amazing creatures that can be found in the rainforest, both parents and teachers will love this book when introducing young children to the letters of the alphabet.
ABC Dreaming has been produced in consultation with Early Childhood specialists.