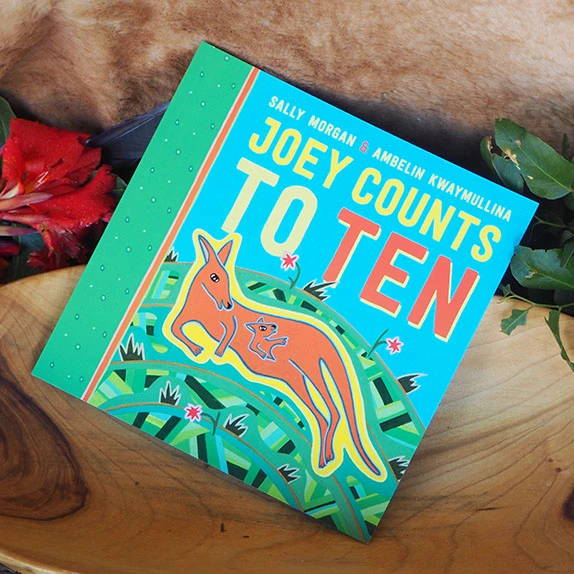 Joey Counts To Ten by Sally Morgan
Watch, look, listen and count!
Experience the rhythm of life in the bush as Joey and his mum go about their day.
Tip: Pair this book with our amazing Australian animal finger puppets to create a fun numeracy and language experience.
---
Ten Scared Fish by Ros Moriarty
Ten Scared Fish is an animal counting book with a difference. Following the river to the sea, the reader meets and counts the animals until finally ten little fish meet a big scary shark! Bold illustrations and a delightfully playful text help readers familiarise themselves with prepositions as well as animals and numbers.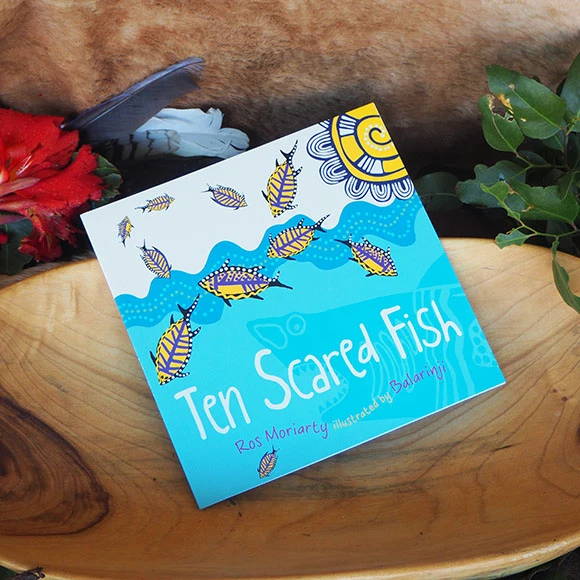 ---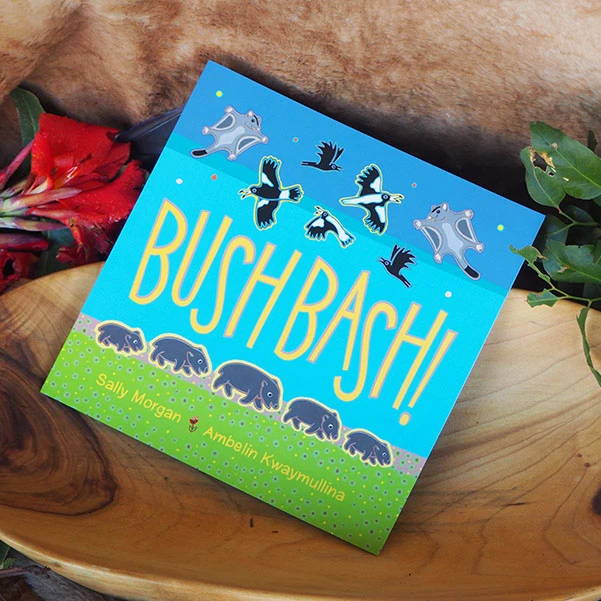 Dingo is headed somewhere looking excited, and the other animals want to know where he's going. Dingo won't say, so the others follow along in hot pursuit – two nosy numbats, three flying frogs, four burrowing bilbies … The animals are in for a surprise when Dingo's final destination is revealed on the last page.
As well as being a counting book, this is a seek-and-find story. There is one aboriginal artefact plus one non-native animal on each colourful spread
---
123 of Australian Animals by Bronwyn Bancroft
1, 2, 3 of Australian Animals is a classic board book from Australia's foremost indigenous illustrator. Inspired by her deep love of country, Bronwyn is a master craftswoman of vibrant, visual narratives, and her way of capturing the beauty of Australia is unparalleled.

1, 2, 3 of Australian Animals is the stunning companion to ABC of Australian Animals.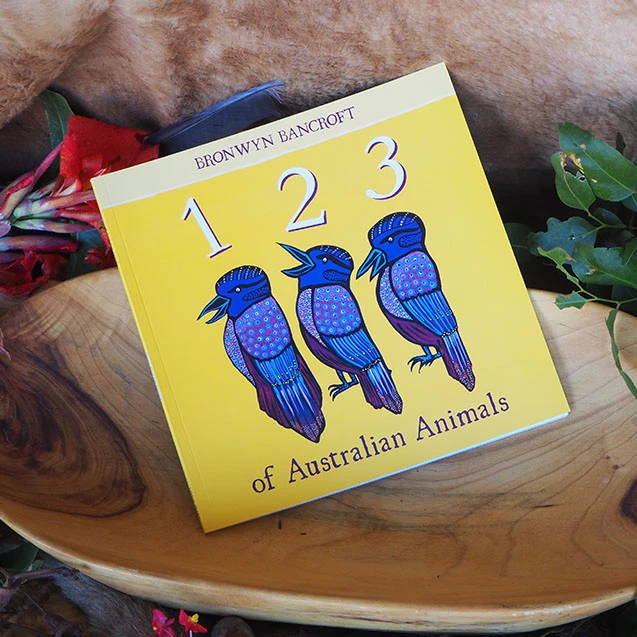 ---
Counting our Country is a bilingual counting book from Jill Daniels, an Indigenous artist who lives in SE Arnhem Land in the Northern Territory.

Jill's paintings of animals found on her country celebrate her distinctive style and playful use of colour. Children will love counting the animals from 1 to 10 as they turn the pages.
---
---